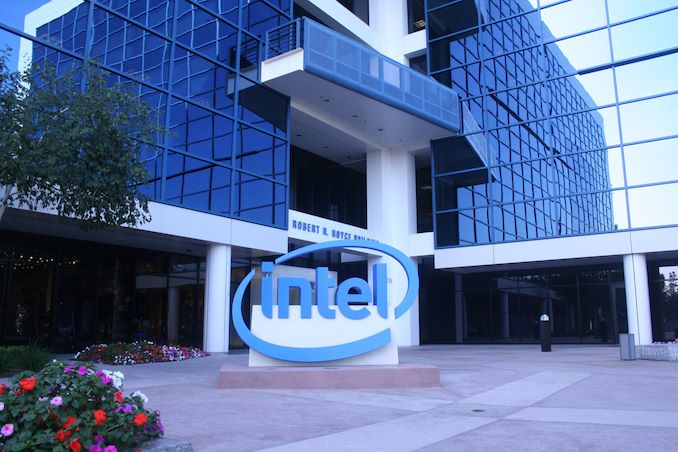 Intel this week filed an lawsuit against Fortress Investment Group, a patent assertion entity controlled by SoftBank. Responding to a series of patent infringement lawsuits that Fortress has brought against Intel in recent years, Intel's latest lawsuit accuses Fortress of engaging in anticompetitive behavior, alleging that Fortress stockpiled technology patents in order to patent troll Intel. As a result, Intel is asking the courts to declare Fortress's patent aggregation business practice as unlawful, and essentially unwind Fortress's operations.
In the recent years IP aggregation with an aim to enforce patents and receive royalties has developed into a business in and of itself. This has lead to the rise of firms known as patent assertion entities (PAEs) — or commonly called patent trolls — who acquire a large number of patents from various companies and then license them (often in package deals) to high-tech companies who are developing actual products.
Through a network of PAEs that Fortress controls, it owns more than a 1,000 U.S. technology patents. Among these are patents originally granted to NXP Semiconductor, giving Fortress a fairly deep collection of chip design patents to enforce. As a result, Fortress (and other PAEs it controls) have previously filed lawsuits against Intel claiming that virtually all CPUs from the company produced since 2011 illegally use the NXP IP.
While Intel is not contesting the validity of the patents themselves, the company is contesting the legality of Fortress's actions with those patents. In its suit, Intel claims that Fortress's patent aggregation business violates Sections 1 and 2 of the Sherman Antitrust Act, as well as Sections 4 and 7 of the Clayton Act (an antitrust law covering unethical business practices), with Intel asking the U.S. District Court for the Northern District of California to act and remedy the situation. Overall, Intel is asking the court to declare Fortress's patent aggregation business practice as unlawful, declare all patents obtained in violation of the laws as unenforceable, declare all patent contracts and agreements entered into violation of laws as illegal, and transfer all of the claimed patents back to the transferors.
Ultimately, Intel's case rests on the idea that patent enforcement actions by PAEs do not necessarily help to drive innovation by inventors, but rather they hurt manufacturers. As such, what's being called into question is how those patents are being used and enforced, rather than their technical validity. Especially, as Intel insinuates, that Fortress's entire business model is based around the idea of parlaying patents – specifically looking to profit from the spread between what Fortress pays for the patent and what they think they can get companies to settle for out of court (rather than spending even more money defending them in court).
Intel for its part is hardly new at fighting against patent trolls. However, the major complication in this case is that Fortress is a SoftBank business – having been acquired for $3.3 billion back in 2017 – meaning it has the backing of the Japanese conglomerate. So Fortress is far more well heeled than the typical PAE, and SoftBank itself is already a natural competitor to Intel, as it also owns Arm.
Here is what Intel said in its antitrust suit titled 'Intel Corporation v. Fortress Investment Group LLC et al' (5:2019cv06856):
Intel brings this complaint to end a campaign of anticompetitive patent aggregation by Fortress and a web of PAEs that Fortress owns or controls. […]

Through its anticompetitive aggregation scheme, Fortress has engaged in anticompetitive conduct in creating a portfolio of patents that purportedly read on electronic devices and components or software therein and processes used to manufacture them that allows it to charge far more than the value of the inventive contributions (if any) of the patents and of competitive prices for licenses. Fortress and its PAEs seek to use that ill-gotten power to extract and extort exorbitant revenues unfairly and anticompetitively from Intel, and other suppliers of electronic devices or components or software for such devices and ultimately from consumers of those products. Fortress's aggregation is thus intended for an anticompetitive purpose — to invest in patents at costs lower than the holdup value of the patents to ensnare as many potential licensees as possible and to allow it and its PAEs to assert as many possible claims of infringement to tax the commercial use of existing technology at rates beyond the actual value (if any) of the aggregated patents. […]

Intel brings this action to remedy the harms that it has already suffered from Defendants' violations of federal antitrust and state unfair competition laws and to prevent further harm to itself, the broader electronics industry, and U.S. consumers.
Related Reading:
Source: Reuters, USCourts.Gov