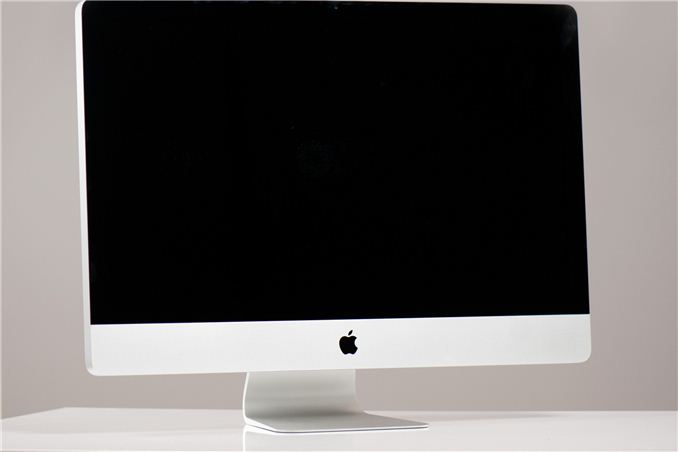 In a somewhat baffling piece of news this weekend, word comes that Apple has initiated an internal replacement program for the video cards on some of their mid-2011 27" iMacs. Specifically, Apple is running into issues with the AMD's Radeon HD 6970M that's used on the upgraded Mid-2011 27" iMac. In a notice being circulated to Apple support staff, Apple provides a brief description of the issue:
Apple has determined that some AMD Radeon HD 6970M video cards used in 27-inch iMac computers with 3.1GHz quad-core Intel Core i5 or 3.4GHz quad-core Intel Core i7 processors may fail, causing the computer's display to appear distorted, white or blue with vertical lines, or to turn black. iMac computers with affected video cards were sold between May 2011 and October 2012.
Jumping right into the heart of the matter, what makes this issue so stupefying from a GPU review's perspective is that this is the first indication we've seen of there being an issue with this AMD GPU. The Radeon HD 6970M is of course one of the mobile variants of the Barts GPU, otherwise known in AMD's mobile lineup as Blackcomb. Barts in turn is part of AMD's second generation 40nm silicon, released in late 2010 well after TSMC got the kinks out of their 40nm process. As a mature product released on a mature node, at first glance there doesn't seem to be any reason for the Barts GPU to be having longevity issues.
Meanwhile as far as implementations go, the 2011 iMacs use MXM cards, which means unlike some other Apple products the video card isn't being soldered on directly or otherwise being assembled by Apple, greatly limiting Apple's role in the implementation of the product. MXM allows Apple to simply order and install finished video cards from suppliers, and is also why they are able to fix the affected machines so easily, since the video card is directly replaceable. At the same time however Apple is far from the only OEM using 6970M MXM cards, which means that if the root cause of the issue is a bad video card – no matter the specific component – then any other 6970Ms may also be affected.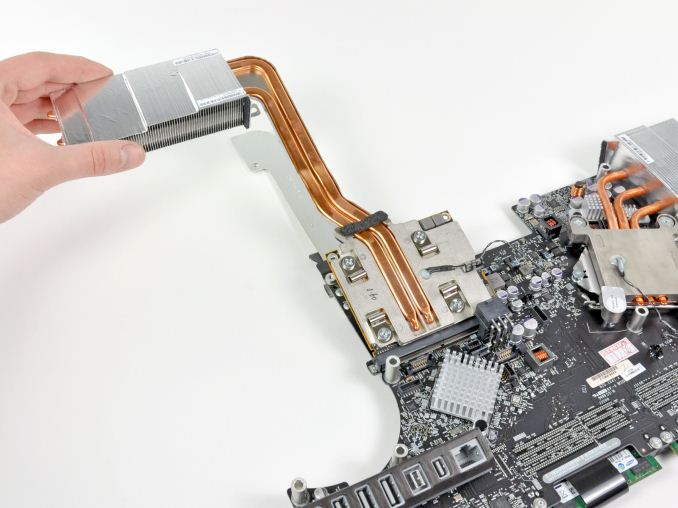 2011 iMac With MXM Video Card. Image Courtesy iFixit
Anyhow, we'll avoid speculating too much here since there's not nearly enough information available to properly identify the cause of the issue. But given just how rarely we see large scale video card longevity issues, this is somewhat worrying; solid state parts simply don't fail that often. After all, it took a fairly serious GPU underfill issue to cause NVIDIA's 65nm GPU failures (Bumpgate). We don't expect the root cause of this failure to be nearly as drastic given the already-mature status of AMD's 40nm production process, but it will still be interesting to see what that cause is, assuming we ever find out.
In any case, for affected iMac owners 9to5Mac has the full details of the replacement program, including the models and serial numbers covered. Apple will be covering the cost of the replacement for 3 years, regardless of warranty, though as is the case with most programs of this nature they are only replacing failed video cards.
Source: 9to5Mac