Techsolo Black Mamba STP-550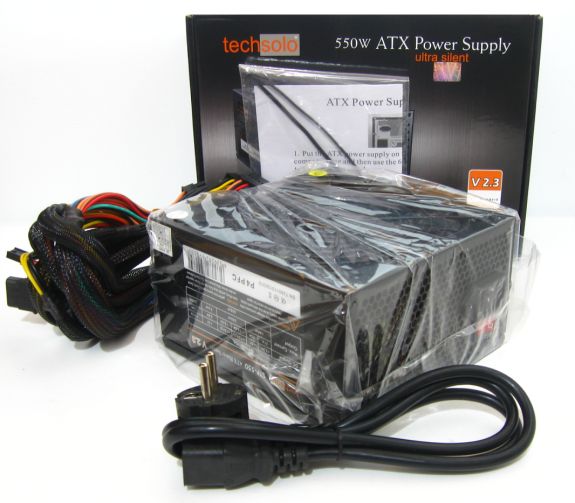 Techsolo keeps things simple with their packaging and extras. You get a standard power cable (for Europe), four screws, some cable ties, and a short user manual. The best-case hope for the Techsolo Black Mamba is that we'll get an "ultra silent" snake that can deliver the full rated power. I wouldn't bet on it, but more than one user has been tempted into going the cheap route on a PSU. At worst, the Black Mamba is a noisy blindworm that dies at 50% load, but most likely it will land somewhere in between those extremes.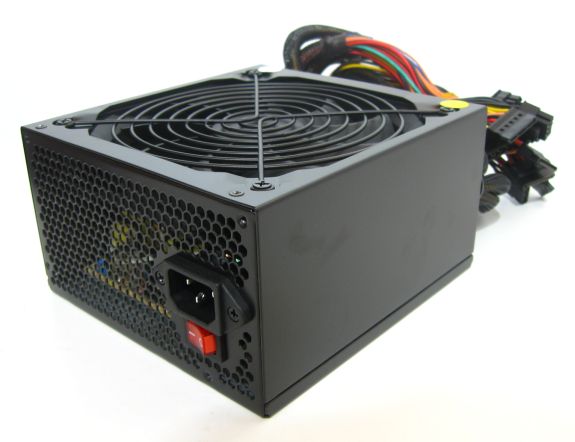 The red (already mentioned and super-duper) power switch stands in contrast to the black case design. The fan grill and the cable sleeving are black too and the housing of the ATX 2.2-PSU is 14cm long. Considering the cost, the PSU actually looks decent—even cheap cable sleeving is a bump up over unsleeved cables, after all.
Cables and Connectors
Fixed
Main
24-pin 40cm
ATX12V/EPS12V
4+4-pin 45cm
PCIe
6-pin 45cm
Peripheral
3x PATA 40-70cm + Floppy 15cm
3x SATA 40-70cm / 3x SATA 40-70cm
The main cables are very short at less than 50cm, and there are only six SATA and three Molex power connectors along with a single PEG connector for graphic cards—the latter seems particularly skimpy. We don't want to be too quick to judge, but this is not a good configuration for a 550W PSU; it looks more like a 400W PSU. We'll get into more details on the next page.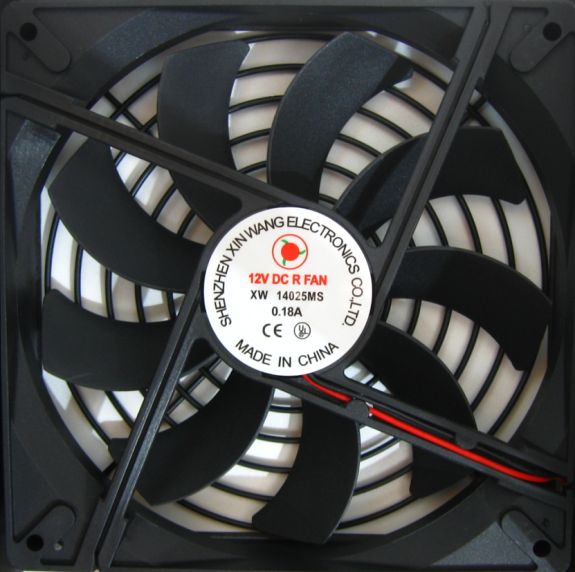 Shenzhen Xin Wang Electronics Co., LTD. makes the fan, one of those nameless (despite the length of their name) Chinese companies. The 140mm fan needs fewer amps than the other fans in this roundup and it has nine fan blades. Will it be silent, and can it keep the PSU cool? We'll find out in a minute.