Techsolo Black Mamba Internals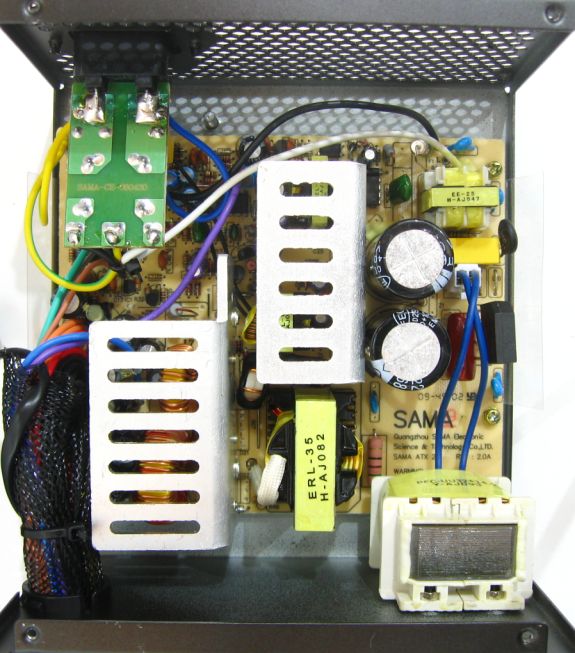 The internals consist of small heatsinks, a small transformer, and a big and noisy PFC-choke in the bottom right corner. The undersized bridge rectifier has no heatsink and the protective ground wire is connected to a mounting screw of the main PCB—bad idea! If an engineer or other employee disconnects the main PCB, there is no more ground contact.
There are four Y- and two X-caps as well as two current compensated coils in the EMI filtering stage, missing a MOV. Can you see the wire cross-section of phase and neutral conductor? It doesn't look like 550W. Things are looking black for our Black Mamba!