Dell XPS 15z Gaming: Another Midrange Mobile GPU
If you were hoping for a gaming powerhouse in a sleek form factor with the XPS 15z, you're probably asking for too much. The GT 525M is a reasonable laptop GPU, but compared to desktop GPUs it would be strictly entry-level. 96 CUDA cores running at 600MHz with a 128-bit memory interface clocked at 1800MHz? That's pretty similar to the desktop GT 430, which you can snag for $45 after rebate. Maxing out the resolution and detail settings with such a GPU certainly isn't going to do you any favors on modern games.
We've included results at our Low, Medium, and High settings in Mobile Bench (as well as results for Civilization V and Total War: Shogun 2), but we'll stick with the Medium and High settings here (since Low tends to look pretty awful in a lot of games). We've also run our Medium settings at the native 1080p resolution, which ends up being reasonably playable in about half of the titles we tested.
Medium Detail Gaming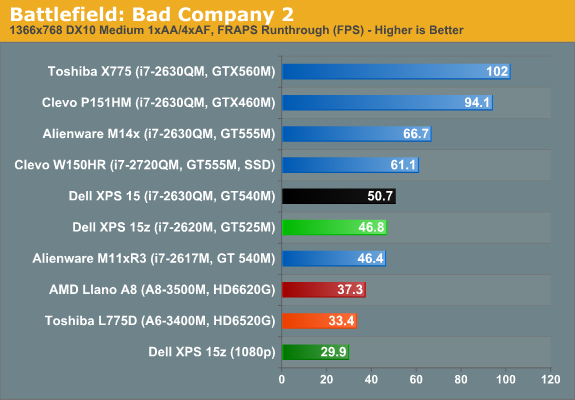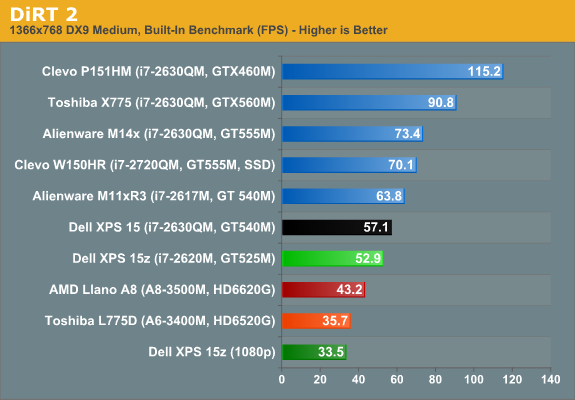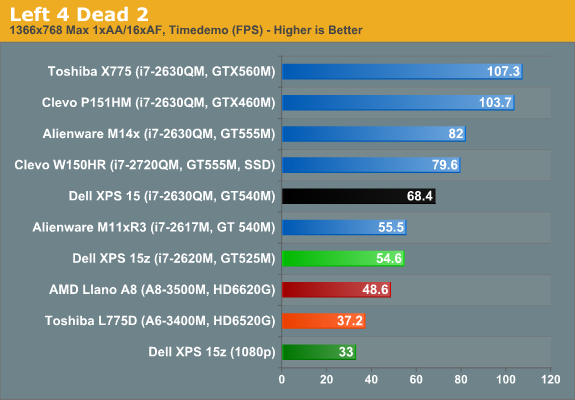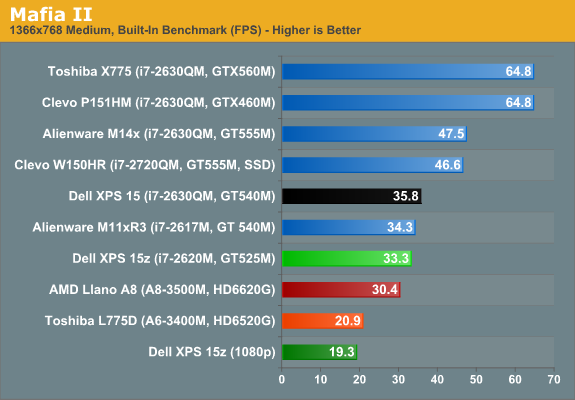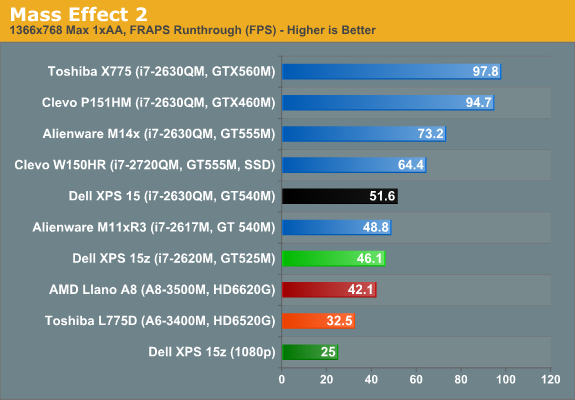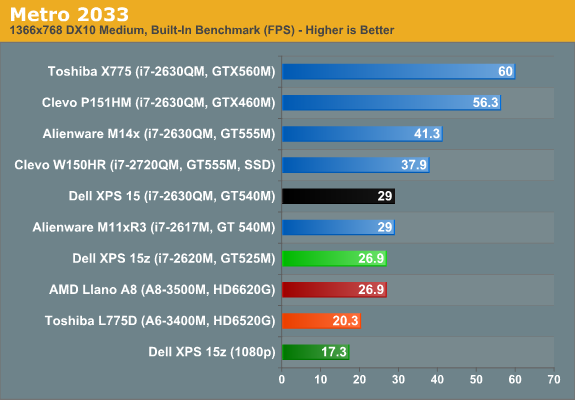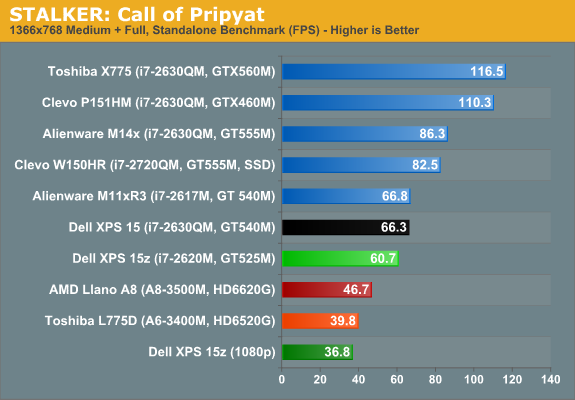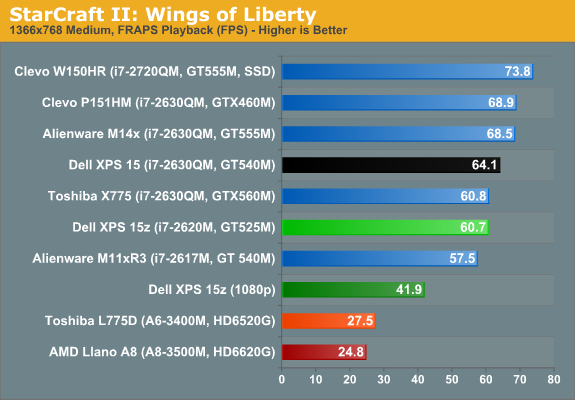 As expected, the 15z with GT 525M falls right about the middle of the charts for the tested laptops. Nearly all of the games in our test suite break 30FPS at Medium settings and 768p resolution—Metro 2033 and Civilization V being the two exceptions. Bump the resolution up to 1080p, and even at Medium settings Mafia II, Mass Effect 2, and Total War: Shogun 2 join the sub-30FPS club. If you're a serious gamer, you'll want something more than the GT 525M, but for mainstream users it runs most titles well enough to make PS3 and Xbox 360 games look bland with low quality texturing.
High Detail Gaming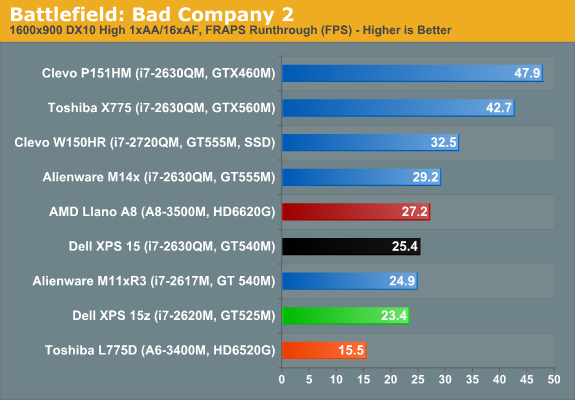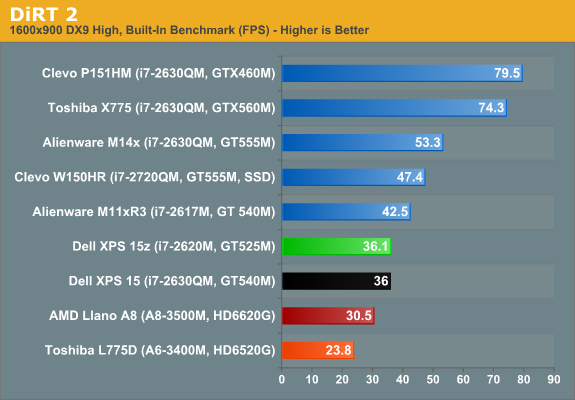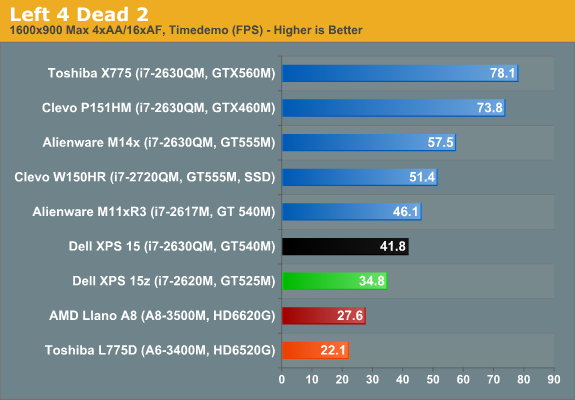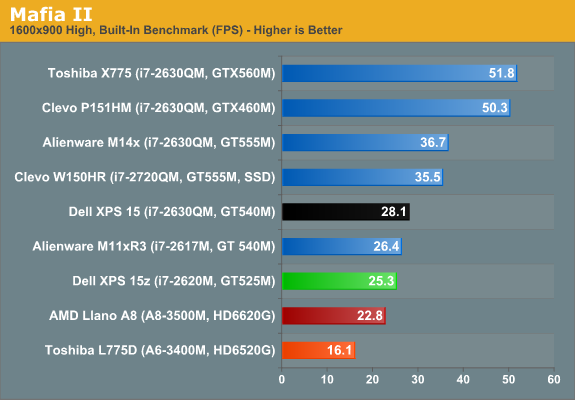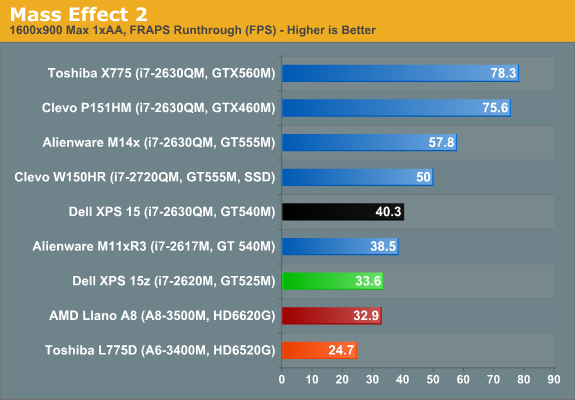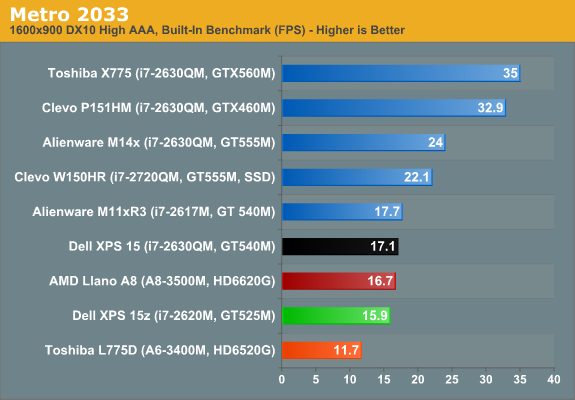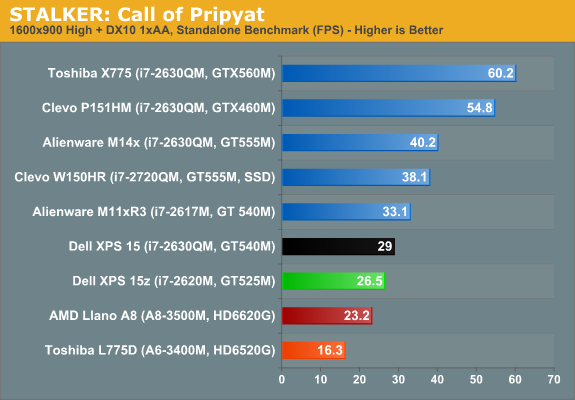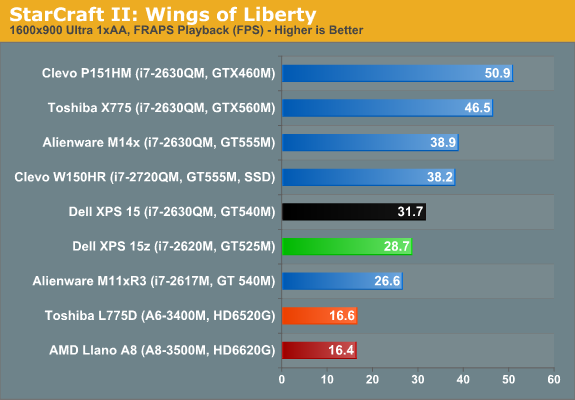 At our High settings, we start to lose steam. DiRT 2, Left 4 Dead 2, and Mass Effect 2 are the only games in our suite to break 30FPS at 900p "High" settings. Considering the only LCD options are 768p or 1080p, and we're very keen on the 1080p upgrade, you'll usually need to temper your desire for nice graphics on mainstream notebooks like the 15z.