Introducing the Seasonic Platinum Series 860W
In a short time we've seen quite a few companies come out with their first 80 Plus Platinum power supplies. A couple weeks ago we reviewed the Enermax Platimax with 750W, which was a good PSU even though our testing showed slightly less than the advertised efficiency. Enermax also has a 500W Platimax unit, and there are several other brands launching or ready to launch 80 Plus Platinum offerings. Today we'll look at another sample, this time in the form of Seasonic's Platinum Series 860W.
One thing that all of the 80 Plus Platinum models have in common is that they are very expensive. Something else to consider is that there are only a limited number of companies that actually manufacture PSUs, building various models according to the specifications their partners request. Seasonic is one such company, and we can expect other brands to use variations of the Seasonic Platinum Series we're reviewing today. The 860W model we're looking at includes two different modes for controlling the fan speed, a fullly modular connector system, and DC-to-DC converters for two of the smaller output voltages.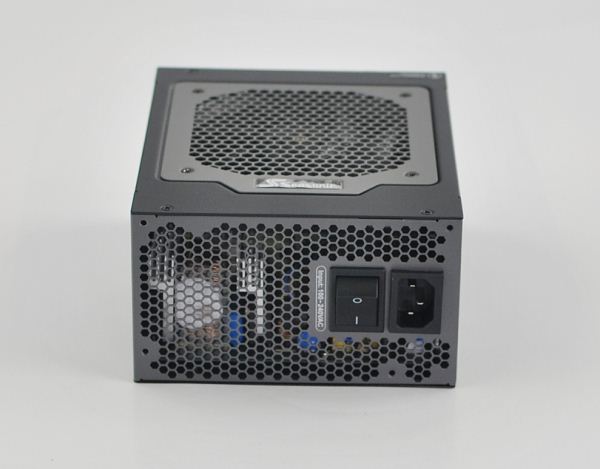 It's been nearly a year since we reviewed Seasonic's X-560 80 Plus Gold power supply, and it's still one of the best PSUs available. The Platinum Series looks set to continue from where the X-Series left off, as their new Platinum Series is very similar to the previous generation Gold products in many respects. Which raises an interesting question: are they even able to surpass their previous generation, especially when we factor in pricing and availability? On the following pages we will show the differences between the new series and the older models, along with all the important measurements and test results.
While efficient PSUs are all the marketing rage in the world of power supplies, we should keep in mind that many manufacturers are trying to reach 80 Plus Platinum levels via "cheap tricks". Enermax and FSP decided to cut the EMI filtering while SuperFlower still has an aversion to over current protection. Shunt resistors for example transform some of the power into power loss when current flows through it, since there is a voltage drop, but that's actually their job as they measure and prevent overcurrent. We are looking forward to see a better solution from Seasonic -- which doesn't mean other solutions would be bad.