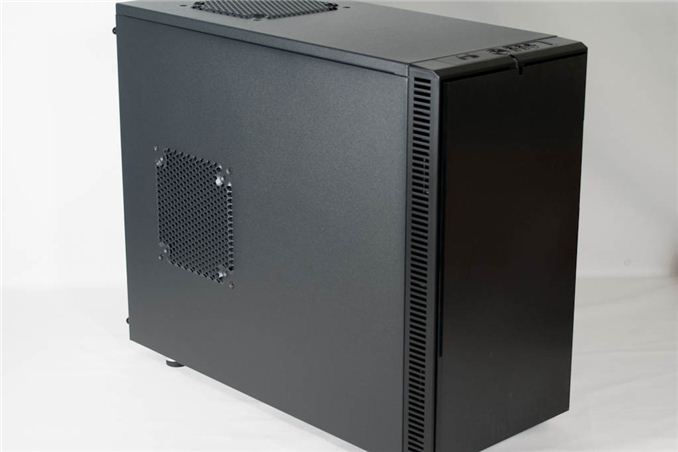 Introducing the Fractal Design Define Mini
Good micro-ATX enclosures have actually been frighteningly rare of late; manufacturers seem to be going big or going home, and only letting either beefy XL-ATX cases or diminutive mini-ITX cases out to play. It's a weird situation when the micro-ATX form factor seems to be ideal for the majority of end users. Enter Fractal Design and their Define Mini.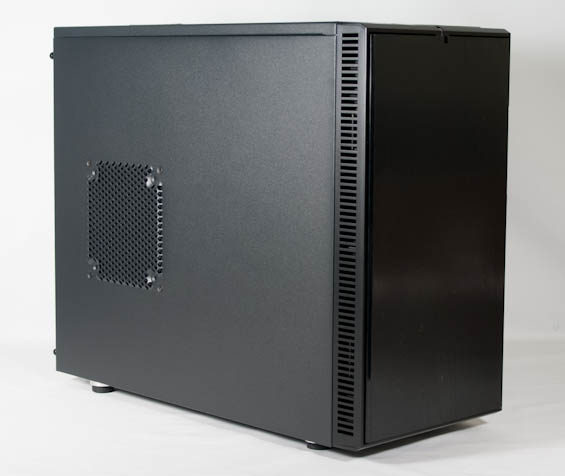 The Define Mini has actually been on the market for about a year, but with few contenders really materializing in recent months outside of SilverStone's SG09 and Rosewill's Line-M, good options for micro-ATX builders have been somewhat wanting. That's why I sought out the Define Mini; Fractal Design's Define line of enclosures has always been a little wanting for air cooling performance, but they're attractive and popular, and they're easy to build. Getting some of that sweet acoustic padding in a smaller package is an enticing proposition.
Fractal Design Define Mini Specifications
Motherboard Form Factor
Mini-ITX, Micro-ATX
Drive Bays
External
2x 5.25" (includes 5.25"-to-3.5" adaptor)
Internal
6x 3.5"/2.5"
Cooling
Front
1x 120mm intake fan (supports 2x 120mm)
Rear
1x 120mm exhaust fan
Top
1x 120mm/140mm fan mount
Side
1x 120mm/140mm fan mount
Bottom
1x 120mm fan mount
Expansion Slots
4+1
I/O Port
2x USB 2.0, 1x USB 3.0, 1x Headphone, 1x Mic
Power Supply Size
ATX
Clearances
HSF
160mm
PSU
160mm with bottom fan installed; 200-220mm without
GPU
260mm with top drive cage installed; 400mm without
Dimensions
8.3" x 15.6" x 19.3"
210mm x 395mm x 490mm
Weight
21 lbs. / 9.5 kg
Special Features
USB 3.0 via internal header
Removable drive cage
Removable filters on front and bottom fans
Three-channel 3-pin analog fan controller included
Acoustic padding
Price
$99
If you've been keeping track with the Fractal Design Define series of enclosures, there are no surprises in the Define Mini. Rather than integrating it into the case, Fractal Design includes a separate three-channel fan controller and a fifth expansion slot horizontally aligned above the fourth standard ones to mount it in. Fractal Design's "ModuVent" is accounted for, as well, but I'd've liked an extra vent in the top of the case and support for a 240mm radiator.
Finally, there's the acoustic padding we've come to expect and appreciate. The more time I've spent with the similarly padded Nanoxia Deep Silence 1 (and I have seriously pimped this particular ride), the more I've come to understand the role acoustic padding fundamentally serves and its relationship with case design at large. A good thermal design is absolutely essential to a silent case as the acoustic padding proves all for naught, but end users should also be careful to design with these limitations in mind. Acoustic padding doesn't muffle noisy components, but it will bring quiet ones down to even more comfortable volumes, and that makes it a desirable feature.
What does all this mean? It means that the Fractal Design Define Mini could theoretically serve a purpose that the other micro-ATX enclosures on the market can't.