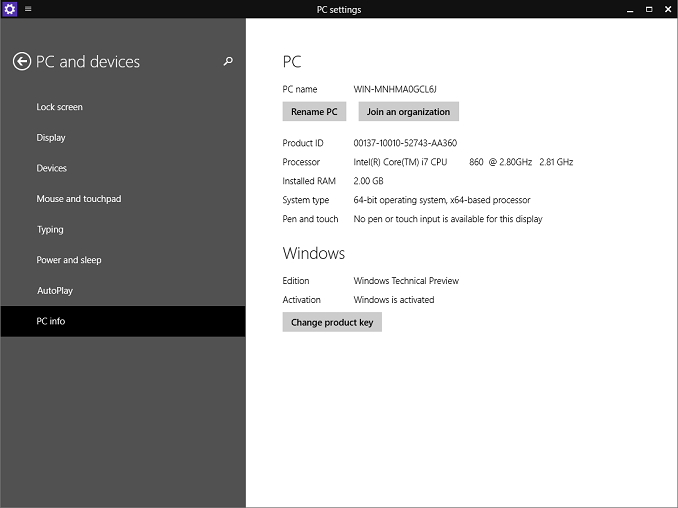 Just three weeks ago, the Windows 10 Technical Preview got its first new build available to members of the Windows Insider program, and today we are seeing another version bump adding some new features and changes to the preview. As part of last month's update, Microsoft enabled preview users to choose either the Fast or Slow lane for future updates. If you have selected Fast, you will be getting this build from Windows Update immediately, or if you do not want to wait you can go to Update and Recovery and check for a new build now. People who opted for the Slow release cycle can wait for the bugs to be worked out first.
There are just a couple of important changes with this go build, which is now 9879. The first involves the Task View and Search buttons on the task bar. Many people, especially those with limited task bar space, did not appreciate having two additional buttons on the task bar with no way to remove them, so with build 9879 there is now the option to remove one, or both. This was a feedback driven change, so it is minor, but nice to see them listening to feedback.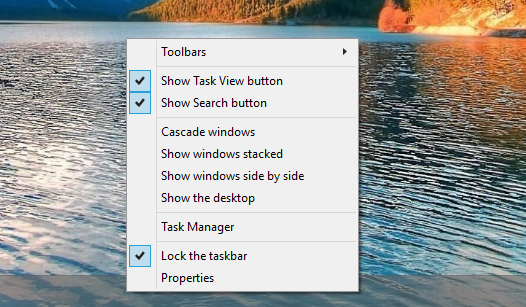 Another minor change which was just added last month was new animations for minimize and restore. Feedback on these animations was that they were too jarring, so they have been updated to be a bit less, well, animated.
As part of the removal of the Charms menu, app commands such as the Share charm and App settings was accessed through an ellipsis in the title bar, which many people found difficult to discover. The ellipsis has now been changed to the familiar hamburger menu button that has gained popularity in the mobile space, which should help with discoverability.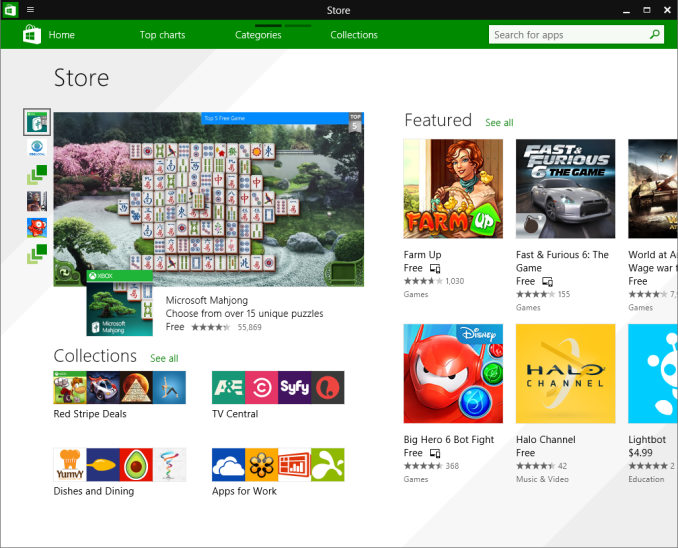 As for all new features, previewed last week at TechEd Europe were new trackpad gestures, and these are now available in the latest build:
3 finger up -> Task View
3 finger down -> Show Desktop
3 finger flick to left or right -> switches to previous app (go back 1)
3 finger move left or right -> Alt-Tab (Task View) pops up and you can select the app you want (remove fingers to select)
3 finger tap -> Search
As well, the new Snap Assist can now help when snapping apps across multiple monitors. As I just have Windows 10 in a VM, I can't show a screenshot of this change other than the original snap assist shown here.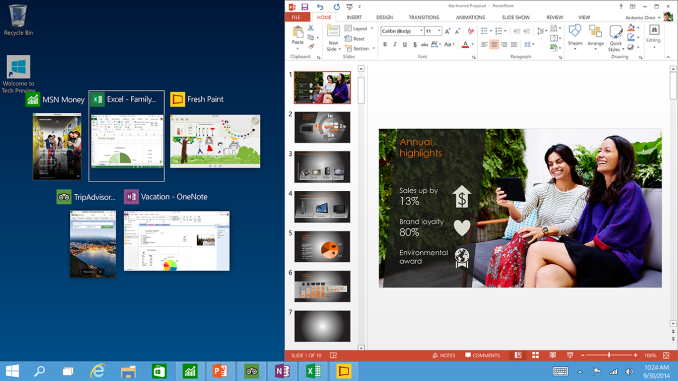 One of the bigger fundamental changes being introduced this month is a change to how OneDrive syncs on Windows 10. Users of Windows 8.1 will be aware of OneDrive using placeholders for files, and in File Explorer, it will say if the file is available offline or available online only. Any file you open would automatically download and stay synced on that PC unless you manually made it online only. This also worked with folders, allowing you to fairly easily specify if a folder should be synced to any particular PC. With OneDrive now offering unlimited storage, you can see that this is very important especially with the lowest cost devices coming with small amounts of usable storage. However Microsoft is saying that this confused people, because in File Explorer it would display files that were not on the device. Customers would then go somewhere with no connectivity assuming they had access to their files only to discover that they were set to online only. Starting with this build, OneDrive will now use selective sync, and the user can specify what they want synced. What you see in File Explorer will only be the files that are on that particular PC. Personally I really liked the placeholder approach from Windows 8.1, so I am disappointed in this change. For me, it was nice to see all of my files and easily download those I wanted to without having to go into any system menus. The files are clearly labeled as to whether they are available offline, so this is a bit of a shame. I will have to spend some time with the new method to see if I like it or not.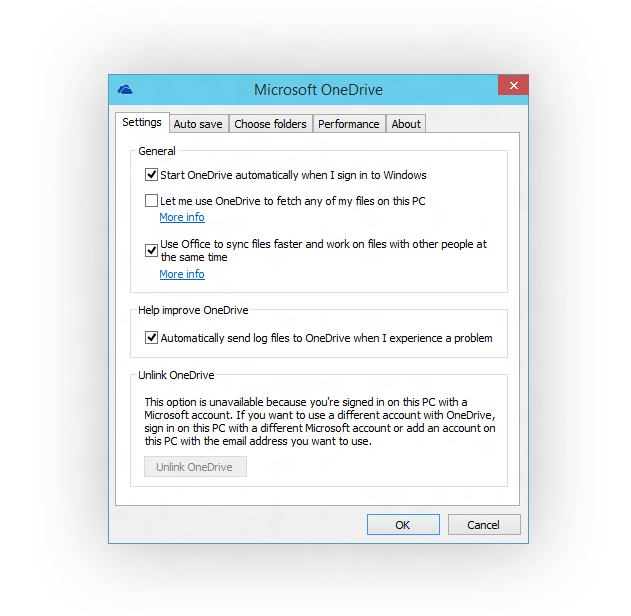 Another change to OneDrive is how to access it. In Windows 8.1, OneDrive was available as both a modern app, and an extension in File Explorer. This also caused some confusion apparently, since people would have multiple places to find their files. As a change for Windows 10, File Explorer will be the only way to access OneDrive files without using the web version I would assume. Although I understand Windows 10 is aimed at the desktop user, I am a bit confused as to what this means for the tablet user since using file explorer with Touch is fairly frustrating. Perhaps there will be a new touch based version of File Explorer presented when in Tablet mode.
Internet Explorer is getting some updates in this build as well, at least for some users. Ten percent of Insider participants will get the new Edge rendering engine available for them. To make it easy to offer direct feedback on this change, IE will have a emoticon in the upper right corner which a person can click to say that whatever site they are on is not rendering perfectly.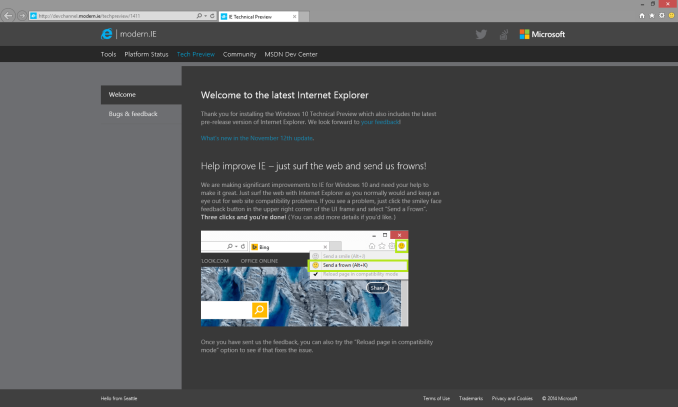 In the last build, MKV support was added, and in the new build they are completing this by having MKV files play directly in Windows Media Player and other desktop and modern apps. MKV will now display thumbnails and metadata in File Explorer, and DLNA/Play To support has been added. In addition, H.265 HEVC support has been added to the platform.
Finally, some rather minor changes have been made such as the ability to pin your favorite folders to Home, and a few new icons are inbound.
Just like the last build, this new build requires a re-provisioning of existing user accounts, so the install process is a bit longer than the normal patch/reboot that most people are accustomed to.
There are some good changes here, and some that I am not so sure about. Time with the build will be the only way to see if the changes work for me or not. If you are interested in trying out the Windows 10 Technical Preivew, check out http://preview.windows.com
Source: Windows Blog