The Alphacool Eisbaer 240 CPU Liquid Cooler
Even though the radiator of the Eisbaer strongly resembles the radiators of many other AIO liquid coolers, the rest of the assembly is unique compared to any other that we have seen up to this date. To begin with, while the Eisbaer is upplied assembled and prefilled but it actually is a standard liquid cooling kit, as the tubing is not permanently attached on either the radiator or the block/pump assembly. Typical tubing compression fittings are used on both parts that can be undone at any time by the user.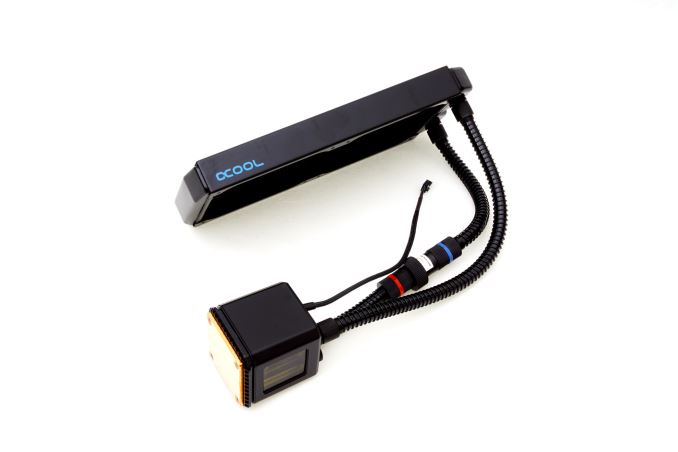 The glossy black tubing of Eisbaer appears to be made out of PVC and has an internal diameter of 11 mm, which is much more than sufficient for a simple system with just one block. A black spring surrounds the glossy black tubing, preventing it from kinking when taking sharp turns. Alphacool also included a plastic connector on one of the tubes, offering the option of relatively quick future upgrades.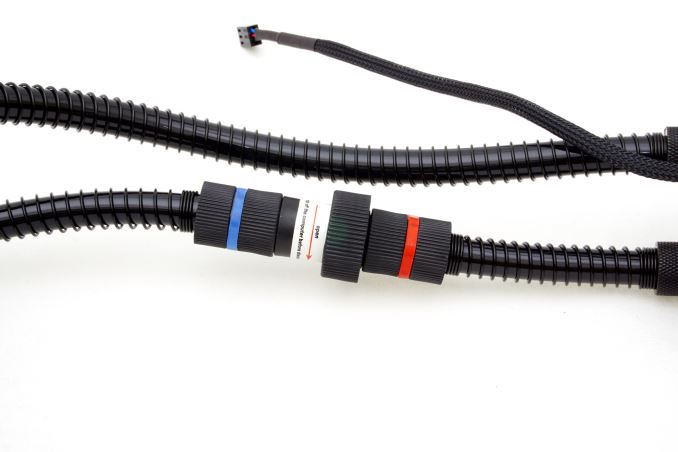 The radiator of the Eisbaer may be visually almost identical with the radiators used by many other products. A closer inspection however reveals a major difference: both the channels and the fins of this radiator are made out of copper. This makes the radiator a little heavier and considerably more expensive to manufacture, but it should also offer a noteworthy performance boost. The company logo can be seen printed on the sides of the steel frame.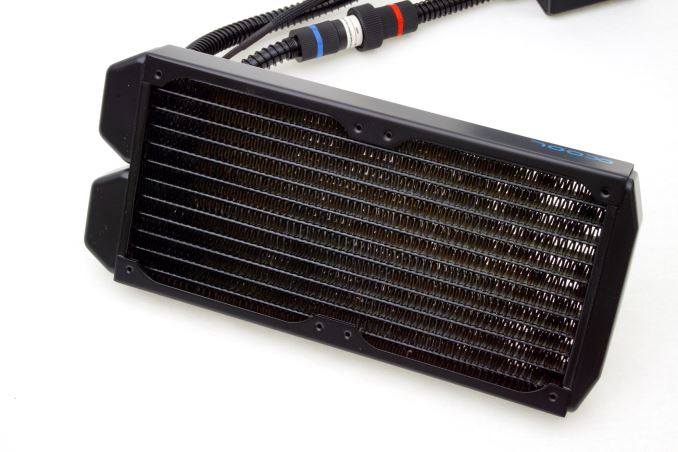 Eisbaer's block/pump assembly is quite tall but not very wide, with a plastic body and a copper base. There is a fill tap on the top of the assembly, allowing the user to refill and maintain the system. The company's logo has LED lights installed and will illuminate blue once the pump is powered on. A little window on the side reveals the pump and fluid to the user. As this would not be visible from the side panel of the case, Alphacool did not install LEDs inside the block.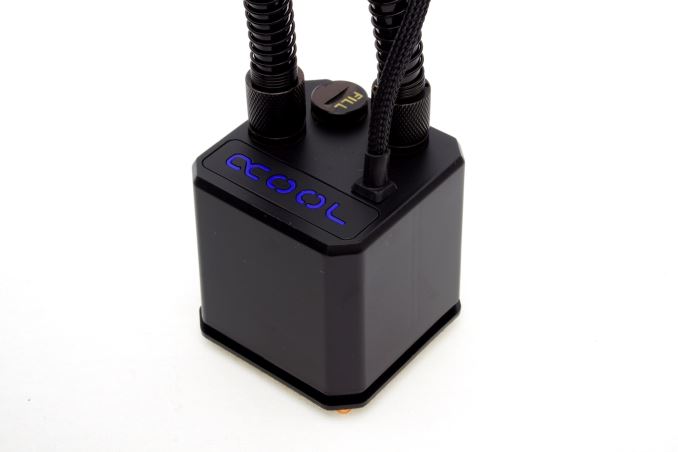 Inside the assembly we can see one of Alphacool's pump designs based on the DC-LT Ceramic 12V pumps. The maximum flow is 70 L/h and it has a head of 0.85 m, figures that may not be great compared to those of large external pumps, yet are impressive for such a small device.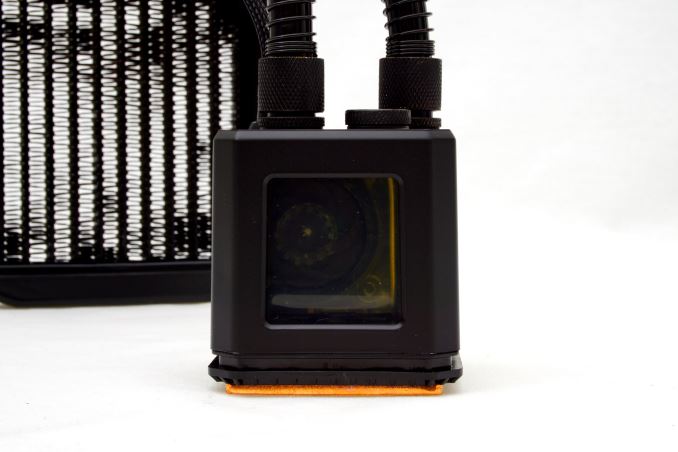 The copper base of the cooler is very smooth and appears to have been machined down to a perfect mirror finish. Unfortunately, copper is very easily oxidized and we received one of the pre-production samples that only had a temporary protective sticker attached. It was not attached well and the trapped air oxidized the base of our sample, creating an abstract canvas. This cannot and will not affect the performance of the cooler in any way, it is a mere aesthetic mishap that degrades the appearance of the product.