BIOS
ASUS' UEFI BIOS on this B360 based board shares the same styling and aesthetic as the current ASUS flagship ROG boards. About the only difference between them will be that most of the overclocking options on these boards will not be here since the B360 chipset does not allow for overclocking.
In familiar fashion, we have an EZ Mode as well as an Advanced mode for the BIOS.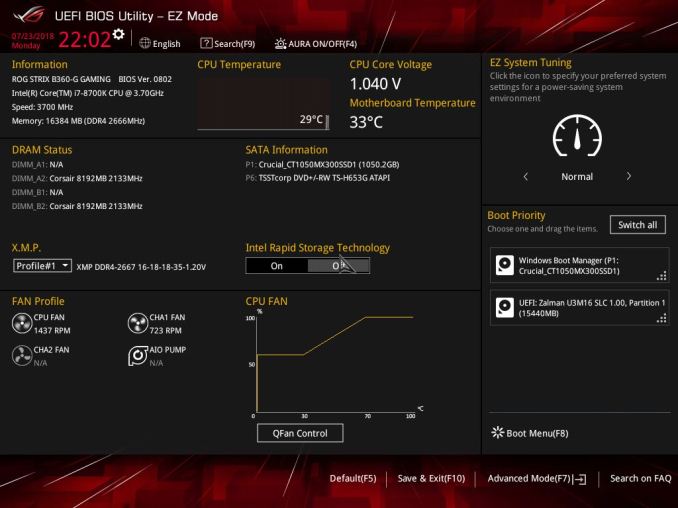 ASUS' EZ Mode, like on other ASUS boards, displays information about the hardware in use including the CPU and memory capacity/speed. Users are able to gather high-level information from this screen such as core voltage as well as motherboard and CPU temps. From this section, we are able to set XMP profiles on our memory, adjust CPU fan speeds through QFan Control, as well as adjust boot order. Most anything else will have to be changed from the advanced section of the BIOS.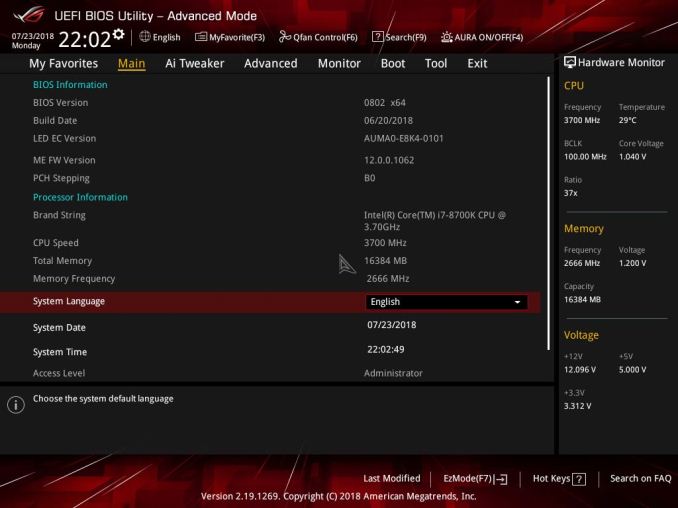 Our first glimpse of the Advanced BIOS shows a list of headings across the top. The first section is titled Main, and we see more detailed information about the system including BIOS build date, PCH stepping, CPU speed, memory capacity and speed, as well as the system date.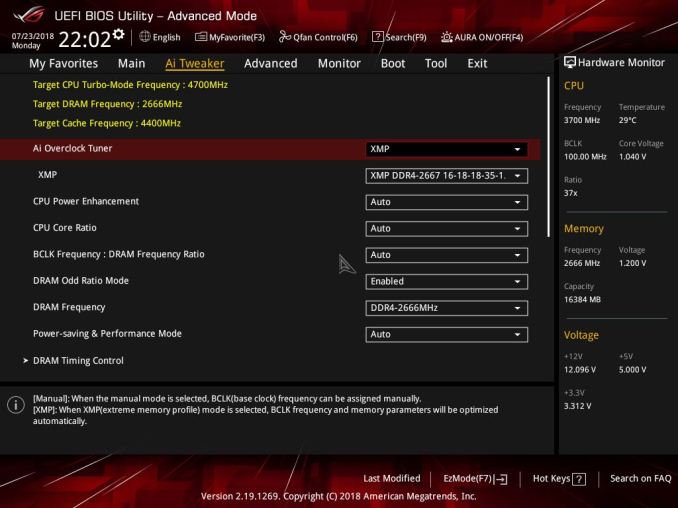 The next section is Ai Tweaker. On Z370 based boards, we are used to seeing many more options due to overclocking. In this case, options are minimized on the CPU and memory overclocking side though if adjusting memory timings is your thing, the B360-G Gaming has plenty of those to tweak.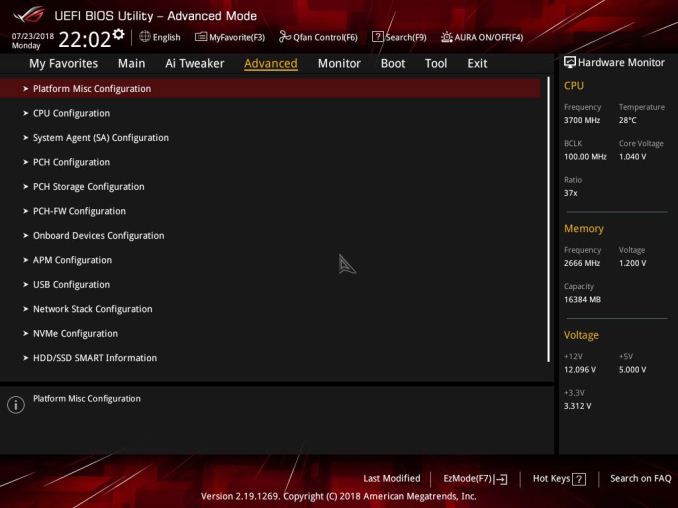 Moving on to the Advanced section, users are able to see several different options which allow control over the board from CPU, System Agent, and chipset configuration along with other peripheral functionality. Option for the network, NVMe, USB, and HDD/SSD configurations are also located in this section.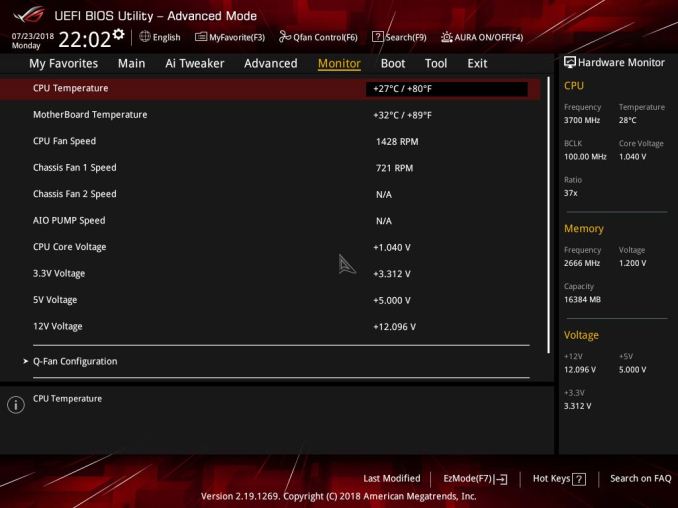 The Monitor area displays motherboard and CPU temperatures along with fan speeds for any that are attached. ASUS' Q-Fan can also be accessed here. Q-Fan sets up fan thresholds by running the fans through its fastest and lowest speeds and setting things accordingly.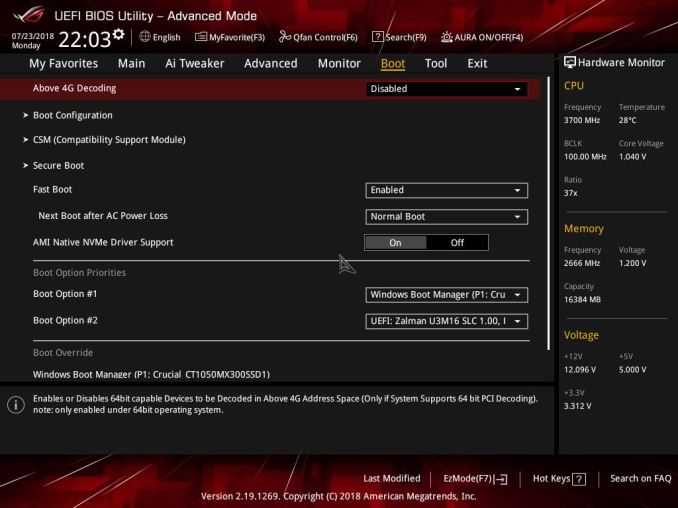 The Boot section is fairly self-explanatory with all boot options housed under this heading.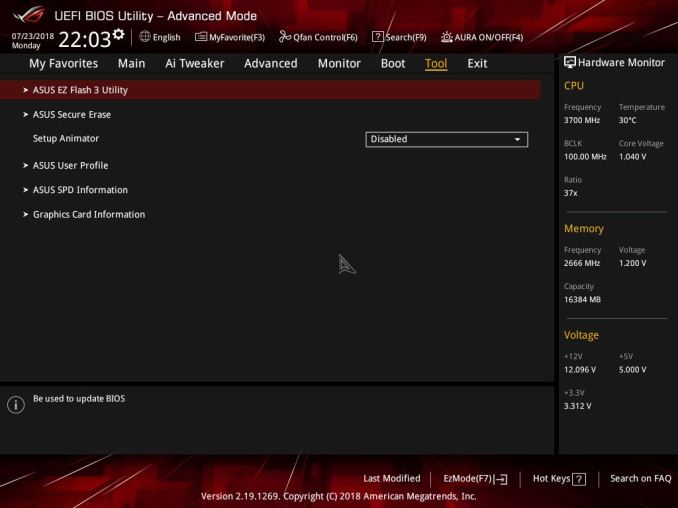 The Tools section of the BIOS includes the EZ Flash 3 Utility as well as storing user profiles/settings. This section also contains a Secure Erase function to wipe out your SSD and start from a factory fresh state.
Software
Like all motherboards we have tested so far, the ASUS ROG Strix B360-G Gaming includes software to get the system up and running as well as some value-add extras. The software comes on a DVD included in the box.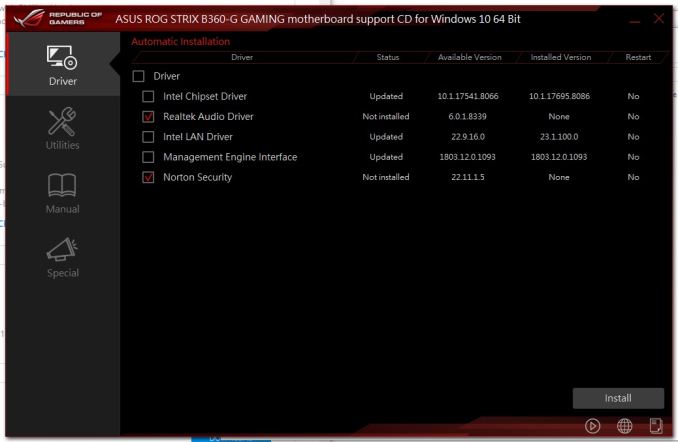 The driver disk includes the basic drivers needed to get the system up and running from chipset drivers, to audio, LAN, and the Intel Mangement Interface. Also included here other utilities such as AI Suite 3, RAMCache, GameFirst VI, AURA lighting software, and more.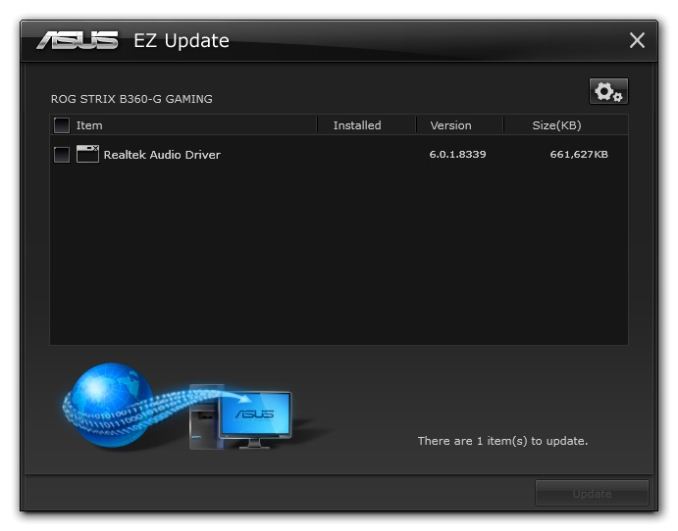 ASUS also has a standalone update program aptly named EZ Update. This application runs in the tray and occasionally looks for the latest software versions available. It will notify the user of an update, then once approved it will download and install the selected updates. As we can see it also notices when a driver isn't there at all and will install a full version as well.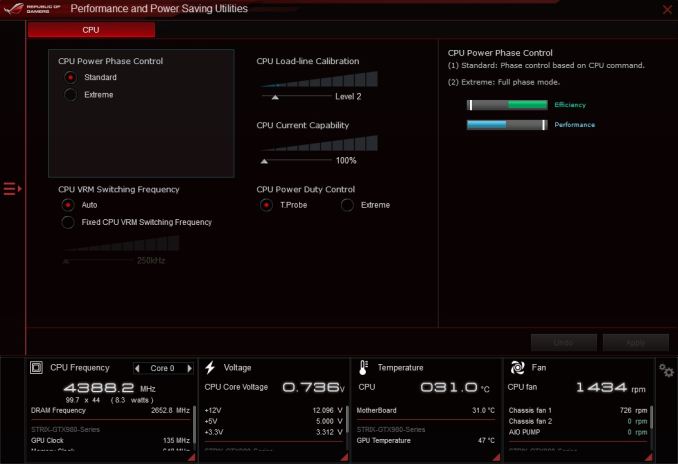 ASUS' Ai Suite 3 software is a windows based application intended to control many aspects of the system while in your OS. Items from performance, and power saving, to setting up fan curves. With chipsets that are able to overclock, it can also adjust system multiplier and BCLK as well.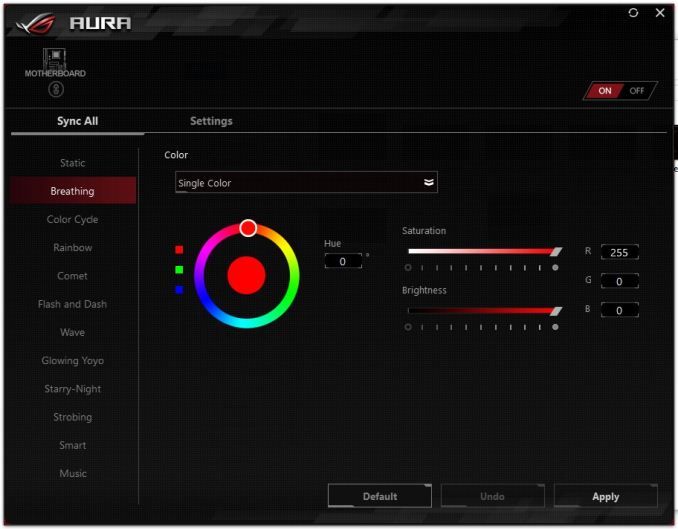 ASUS' lighting control applicaiton AURA is also included with this motherboard, however, it is unable to change the red RGB LEDs on this board, but can change the pattern.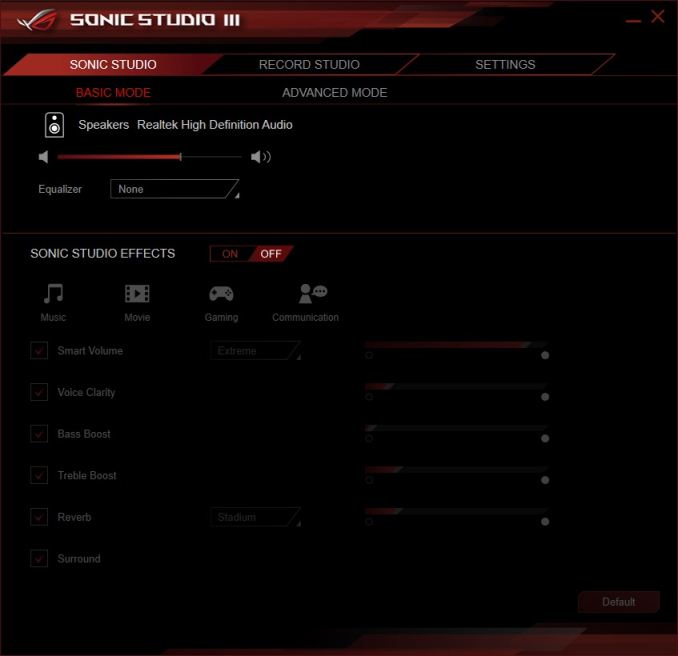 ASUS' take on audio is the SupremeFX S1220A codec on board and ASUS includes its own ROG branded software over the Realtek implementation. Also included is their sound shaping software named Sonic Studio III. If the basic options were not enough, the Sonic Studio gives users options to tweak it more and even by source. Overall a pretty comprehensive audio package, especially for a B360 board.