Non-Game Performance
Ignoring generic performance benchmarks like Sysmark, I ran a couple of media encoding tests, POV-RAY 2.70 (beta 35a) and Cinebench 10. The idea wasn't to make any definitive judgment about performance, but just get a feel for how the two CPUs might perform in memory intensive tests.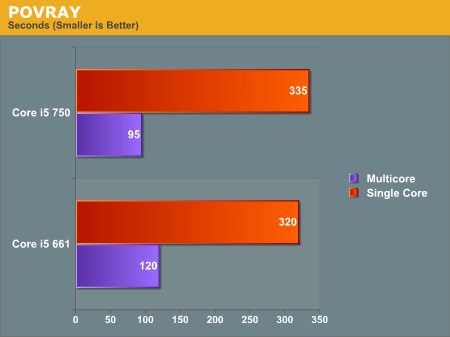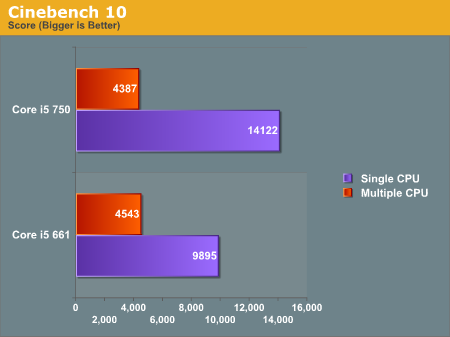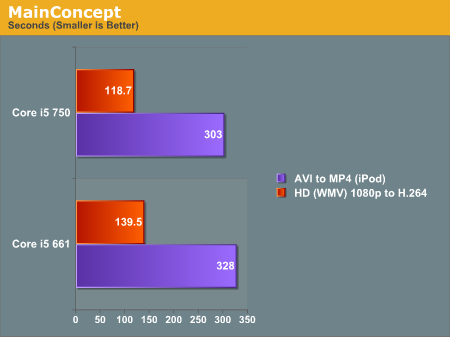 It's no big surprise that the Core i5 750 outperforms Clarkdale; these apps are multithreaded, and physical cores will trump virtual cores in this class of application. As you can see, in both POV-RAY and Cinebench, Clarkdale's single core performance is a little higher than Lynnfield – but the differences are much smaller than the even the 12.5% disparity in Turbo Boost peak clock speeds. It's possible that the L3 cache size disparities have an impact.
But these systems are gaming systems, so let's take a look at how they perform with games.