J&W MINIX™ 890GX-USB3
J&W is a motherboard manufacturer that we suspect many North Americans would not have heard of. Based in Taiwan, they have put together an Mini-ITX 890GX + SB850 AMD package featuring USB 3.0, SATA 6Gb/s, a Radeon HD4290 with 128MB DDR3 onboard memory, core unlocking, dual Gigabit Ethernet, HDMI/DVI-D/D-Sub ports, and a mini PCIe slot for WiFi Cards or SSD.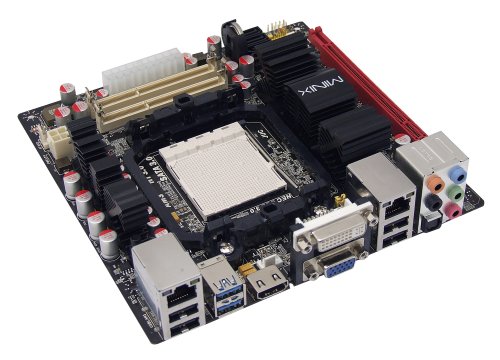 With onboard RAID 0, 1, 5 and 10 (which supports the SATA 6Gb/s) and a PCIe x16 Gen 2.0 slot for a beefier graphics card, J&W have literally tried to fit everything possible in the small form factor. As a result though, DDR3 SO-DIMM laptop memory is required, rather than standard DDR3.
So, fancy a 6-core mini-ITX system, with USB 3.0, SATA 6Gb/s, onboard RAID, and support for multiple video outputs? Initial pricing is estimated at $180, which is quite a lot for a mini-ITX board, but few other mini-ITX boards can boast such an array of features. There is also an issue of North American supply - J&W are fairly active in Europe and Asia, and could expand into North America if demand for their products is high enough. A good product at the right price will always encourage demand, so we can't wait to see if this board performs as good as it sounds.
ECS A890GXM-AU
Winner of the Computex 2010 'Best Choice, IC and Components' Award, the A890GXM-AU from ECS is also a board worth considering for the future if you plan on an AMD upgrade route but want a full ATX sized motherboard. Similar to the J&W, ECS combine a 890GX + SB850 platform with a HD4290 and 128MB GPU DDR3 onboard, core unlocking, 5x SATA 6GB/s with RAID 0, 1, 5 and 10 supported, and dual Gigabit Ethernet.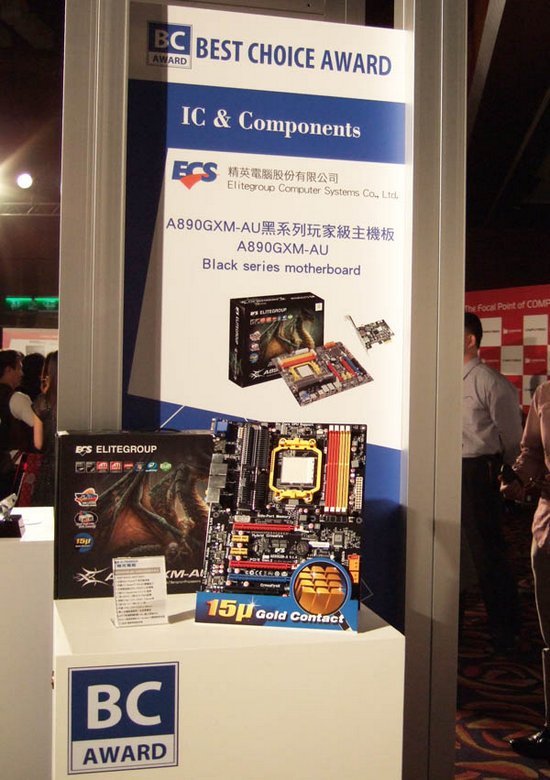 USB 3.0 however is supplied via a PCIe 1x card, and the back panel contains Display Port/HDMI/DVI-D/D-Sub connectors as well as 6 USB 2.0 ports. The A890GXM-AU offers three PCIe Gen 2.0 slots in an x16/x16/x4 configuration, however the third PCIe is directly under the second. Audio is supplied via a Realtek ALC892 HD Codec, with 7.1 Channel output through the rear panel. This board currently retails at $120 (after a $15 Mail-In Rebate). ECS also market this board with their '15 micron gold' paraphernalia – this is in relation to the PCI/PCIe slots, which have 3x as much gold on the pin connectors than most other boards – according to ECS, this reduces the resistance between the connects, allowing for cleaner signals to travel through, as well as improving the longevity of the socket if components are being put in and taken out frequently.