But is the Performance "Xtreme?"
CyberPower shipped our review unit with a large overclock on the very capable i7-875K CPU, but what will really be interesting is seeing how the "SuperClocked" GeForce GTS 450's fare. Since the review of the iBuyPower Paladin XLC we've streamlined our benchmarking suite for desktop machines so that moving forward we have a better reference point. Unfortunately, that means that we're starting fairly fresh. To help even the odds a bit I've also included the benchmark results from another system from a forthcoming review, AVADirect's Nano Gaming Cube. It's not particularly fair to the Cube: that unit is a Mini-ITX gaming machine running an i7-750S overclocked to 3GHz and a Sapphire Vapor-X Radeon HD 5870. That's a hell of a lot of power for a tiny machine (so stay tuned to learn more), but it's still competing with bigger systems with more aggressive configurations.
We'll start with the system-based benchmarks. There should be no huge surprises in how the 8500 places, but remember that the processor is faster than any of the other chips listed while the GeForce GTS 450 SLI configuration is still brand new.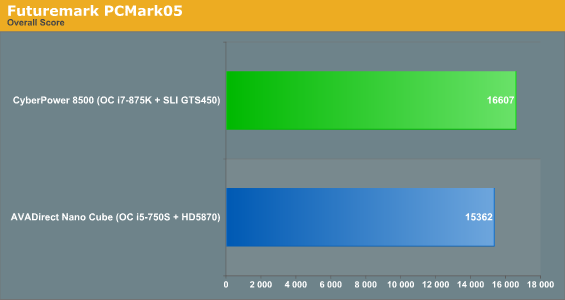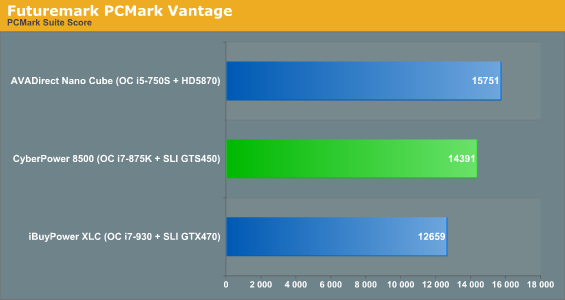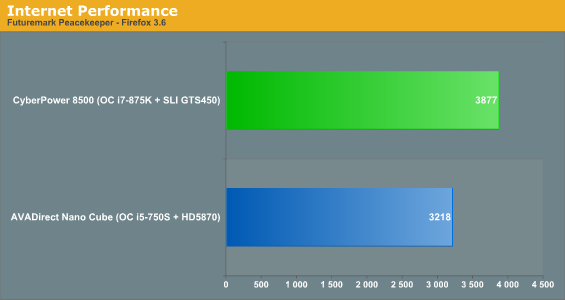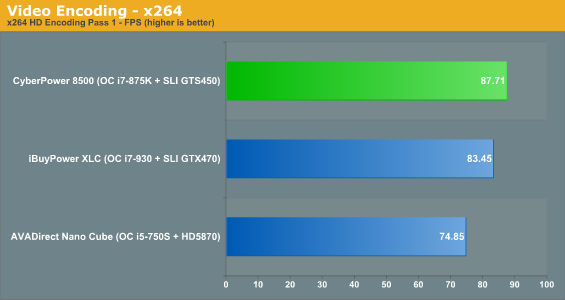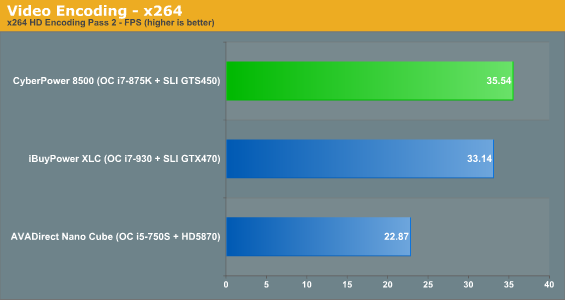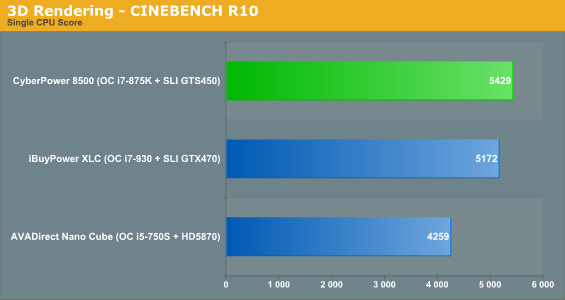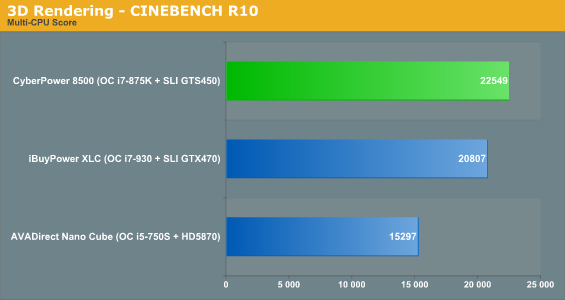 Generally speaking, the 3.85GHz clock speed on the i7-875K leaves the competition in the dust. Remember that the iBuyPower's processor is only overclocked to 3.5GHz; the triple-channel memory configuration in that system just isn't enough to pick up the slack. The odd outlier is PCMark Vantage, where AVADirect's decision to use a Corsair Nova SSD seems to have paid off in spades. While all of these test units are using SSDs as their system drives, the Nova is the fastest (and most expensive) of the lot, and PCMark Vantage has historically skewed wildly towards fast SSD-based systems.
When we move on to 3DMark, the XLC with its GTX 470's in SLI should destroy the competition; what you're really going to want to look at is the difference between the GTS 450's in the CyberPower unit and the Radeon HD 5870 in the AVADirect machine. It does bear mentioning that 3DMark results can still skew towards higher CPU clocks, however.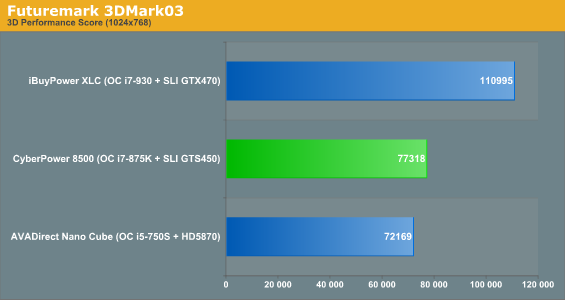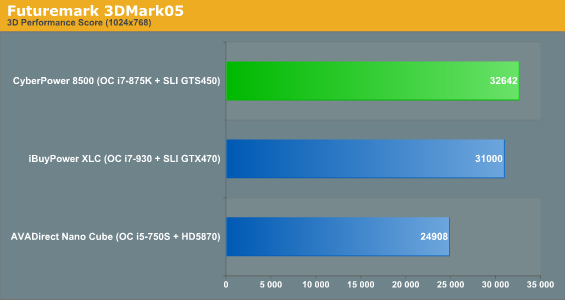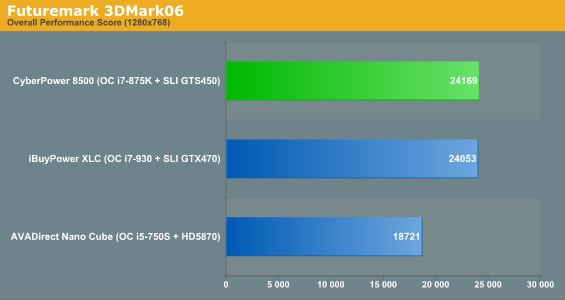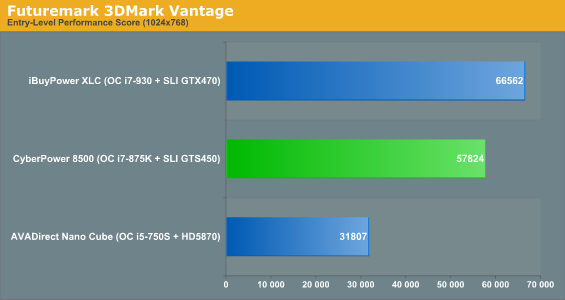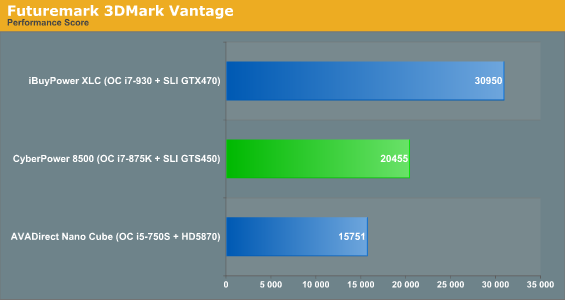 As you can see, 3DMarks 05 and 06 both favor the increased clocks on the processor in the CyberPower machine, putting it ahead of even the SLI 470-based iBuyPower unit. In 3DMark Vantage, that ranking disappears, but the "slow" 3GHz i5 in the Cube can't pick up the slack and seems to be limiting the Radeon HD 5870 somewhat.