OCZ Z1000M Overview (1000W)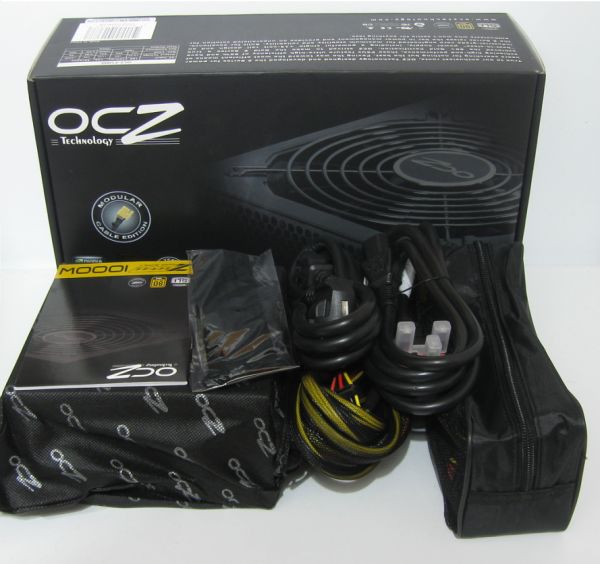 OCZ's Z-series Z850 and Z1000 are the oldest available 80Plus Gold PSUs for high-end PCs. They're also the only OCZ models with 80Plus Gold in OCZ's range of products. Are they able to keep up with the more modern PSUs? We'll see, but OCZ makes their package a bit more interesting with a generous supply of cable ties, two power supply cable (for different power grids), and a nicely written user's guide. In addition, the standard 5-year warranty isn't too shabby. The Z1000M that we will review today is SLI-ready, has active PFC, and as the "M" suffix indicates it includes modular cable management. The PSU case has a length of 16cm.
Cables and Connectors
Fixed/Modular
Main
24-pin 55cm
ATX12V/EPS12V
4+4-pin 60cm / 8-pin 60cm
PCIe
6x 6/8-pin 60cm
Peripheral
3x SATA 50-80cm / 3x SATA 50-80cm / 3x SATA 60-90cm
3x Molex 55-85cm + Floppy 15cm
There are two very long 8-pin connectors for the CPU, which is nice to see. In contrast to that the six 6/8-pin PCIe connectors are a common configuration for a 1000W PSU. We'd might like to see OCZ offer one more cable with Molex connectors, as there are only three on a single cable. All cables have a length of more than 50cm, and as usual the mainboard cables are fixed.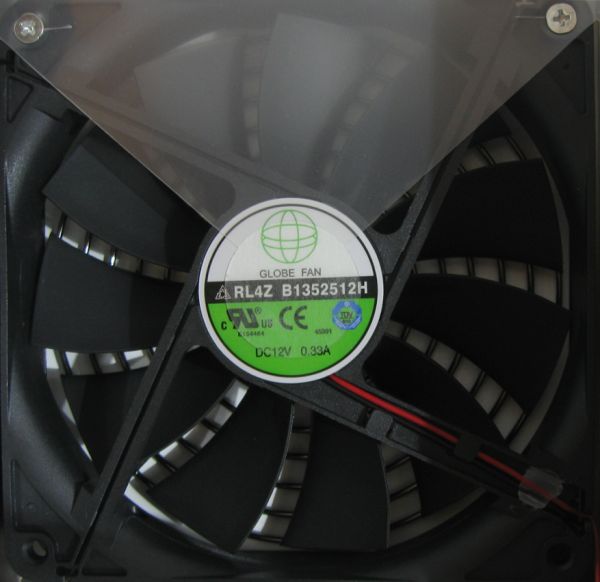 Globe Fan is the manufacturer of the large fan in the OCZ PSU. The model number is RL4Z B1352512H, a ball-bearing type with a maximum rotation of 1500RPM. This is a common choice Sirtec-manufactured PSUs.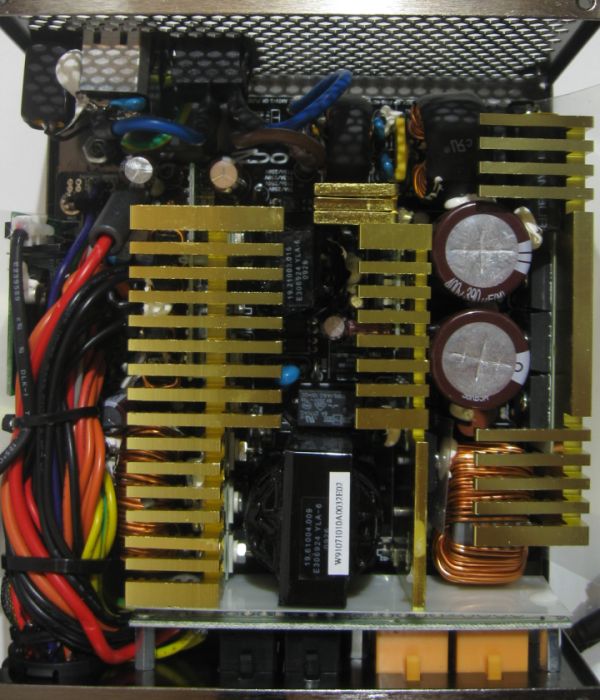 Internally, you can see the typical Sirtec design with an 80Plus Gold configuration. We find the DC-to-DC converter, Infineon transistors with a low DS resistance, and a good looking EMI-filterung stage including a MOV. For safety functions OCZ uses a PS224 from Silicon Touch. The heatsinks seem to be small, but they should be enough for a strong cooled and very efficient power supply. Some outgoing cables on the left side are pinched by two cables ties, which isn't the best way of doing things but should work well enough.