Application and Futuremark Performance
We've had the opportunity to take an overclocked Intel Core i7-2600K for a spin before, but Origin's 4.5GHz overclock is the highest we've seen from a boutique system thus far. The Intel 510 series SSD is also very fast and should placate PCMark, so let's see how the Genesis stacks up.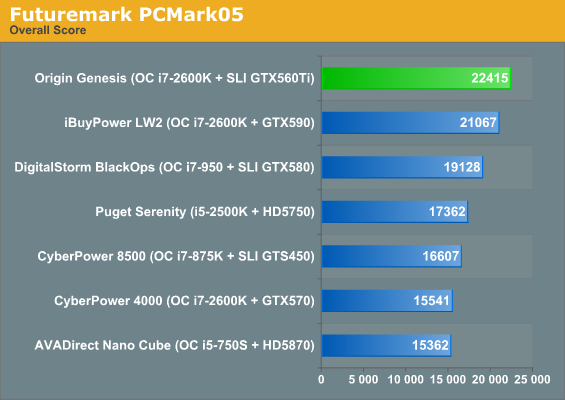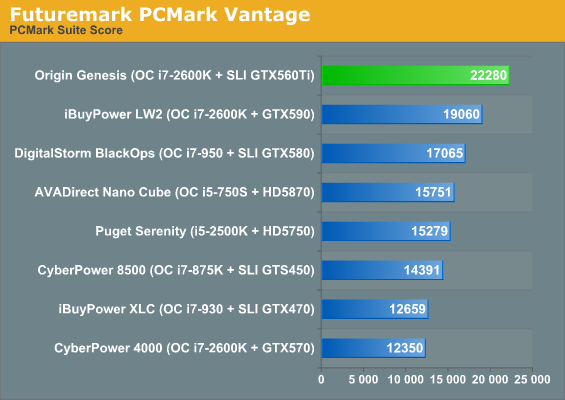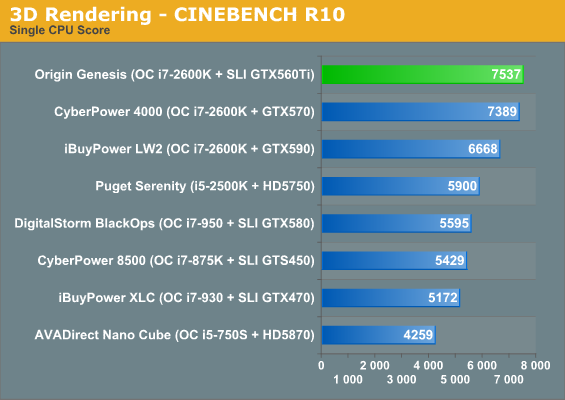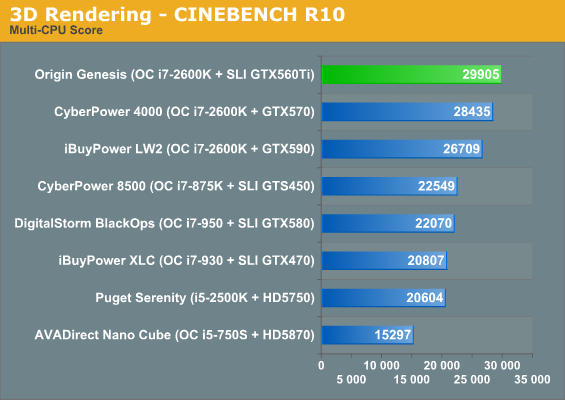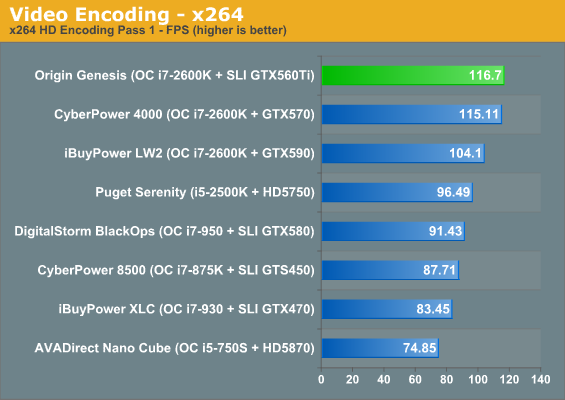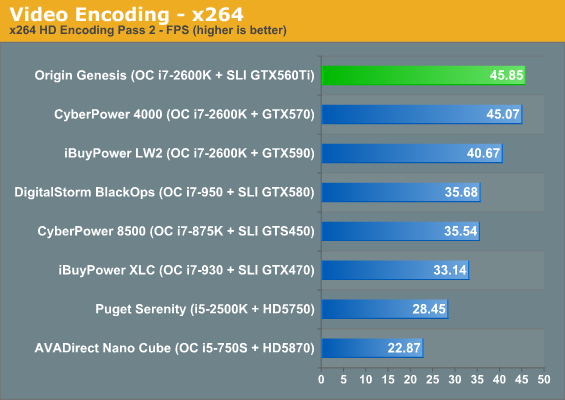 Much to the surprise of no one, the Origin Genesis hangs out at the top of every chart. It boasts the highest overclock on Sandy Bridge (already a performance-per-clock demon) and has among the fastest SSDs on the market along with one of the fastest graphics solutions we've ever tested. The key word, really, is "fast."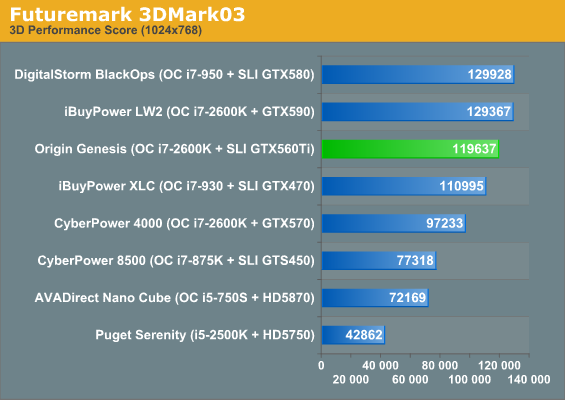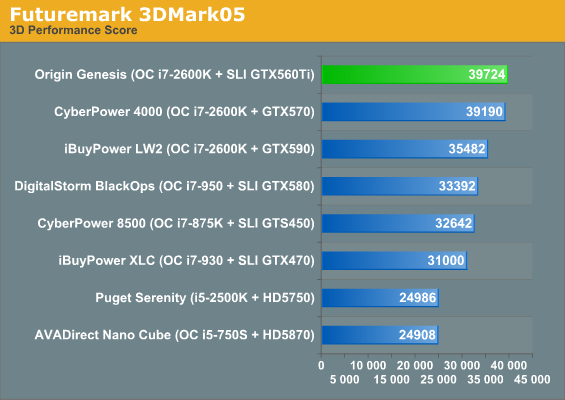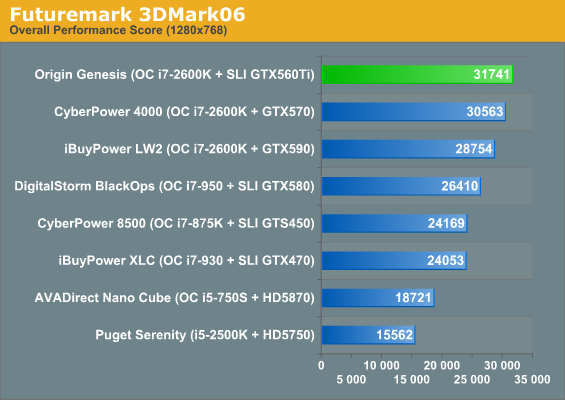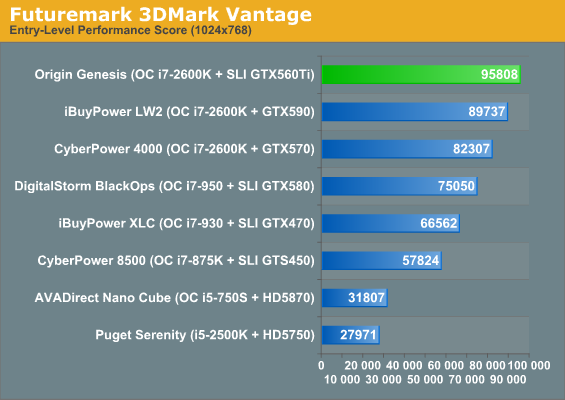 Amusingly, the only 3DMark not tied up in being as heavily CPU-bound is 3DMark03. All of the other tests show the SLI'd GeForce GTX 560 Ti's powering the Origin Genesis beating up on faster graphics solutions. We've been questioning the value of the 3DMark suite for some time, and while it makes for easier comparisons in notebooks, desktop machines are so incredibly fast now that these results are much less useful. What are you supposed to do when an ostensibly independent benchmark is so easily skewed by a single component it's not even expressly designed to test, as is the case when the PCMark scores inflate on account of an SSD or 3DMark gets hung up on processor power?