Dozens of companies have built entire businesses supplying accessories to the iPod and iPhone. With the iPad, storage vendors are trying to get a piece of the pie by addressing the inherent storage limitations of the platform. Without an SD card slot, your iPad is stuck with however much storage you buy it with. Upgrading isn't possible and higher capacity models are sold at a pretty steep premium. Seagate and now Kingston are offering 802.11 enabled, battery powered external storage devices to use with the iPad or any device with a web browser (iOS or not).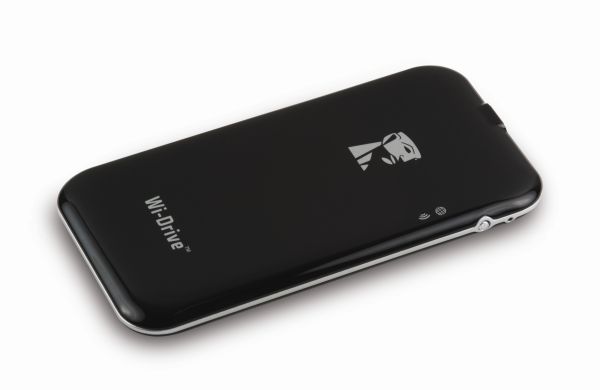 While Seagate went the mass storage route with a 500GB hard drive, today Kingston is announcing its Wi-Drive an external 16GB or 32GB wireless addition deisgned for mobile devices. The Wi-Drive can support up to three simultaneous users either through a free iOS app or by connecting to the Wi-Drive via a web browser.
You get your content onto the Wi-Drive via USB and then can access it wirelessly via your mobile device. Kingston is promising up to 4 hours of battery life.
The 16GB version will retail for $129.99 while the 32GB version will set you back $174.99.
Personally I see the need for expandable tablet storage, but I'm not entirely sure what the sweet spot is. For users who use the iPad as their only computing device, these devices are going to make a lot of sense. I plan on looking at both the Seagate solution and the Kingston Wi-Drive after I get back from Computex.