Recognizing that many of us would rather have our computers seen and not heard (but still awesome), boutique builder AVADirect is throwing their hat into the ring with a new line of desktop builds engineered for silent operation. Thus far we've only seen acoustic-oriented builds from one boutique (Puget Systems), so it's interesting to see what AVADirect plans on bringing to the table.
While Puget Systems' Serenity line tends to be on the pricier side, we were still very impressed with noise levels that were near impossible to measure without serious dedicated equipment. The drawbacks? Configuration options there were fairly limited, and again, it's a little bit pricey.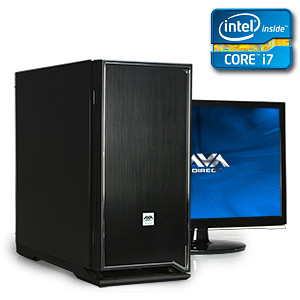 AVADirect's offerings hang out on the other side of the spectrum. Every modern platform is supported in their custom builder: Socket AM3 (AMD Phenom II), Socket FM1 (AMD A6 and A8 series), LGA 1155 (Intel Sandy Bridge), and even LGA 1366 (Intel X58) are accounted for. AVADirect also offers a massive spread of video card options, though it remains to be seen how far their enclosure options and noise reduction kit can go in terms of reducing the noise of a monster like the GeForce GTX 580. The selection of cases is healthy, though; value-oriented customers can go for something like the NZXT H2 (reviewed here), or step up to the Fractal Design R3 or even a high-end Lian Li enclosure.
Prices start at $605 for an AMD-based system and go up to a baseline $903 for an X58 machine. Availability is immediate, and all the custom configurators can be found here. In the meantime, we'll be trying to get one of these in stock to see how well it performs, but hopefully more boutiques will offer acoustically-engineered builds. The days of the jet engine desktop are over.