Delivery Contents, Power Rating, and Fan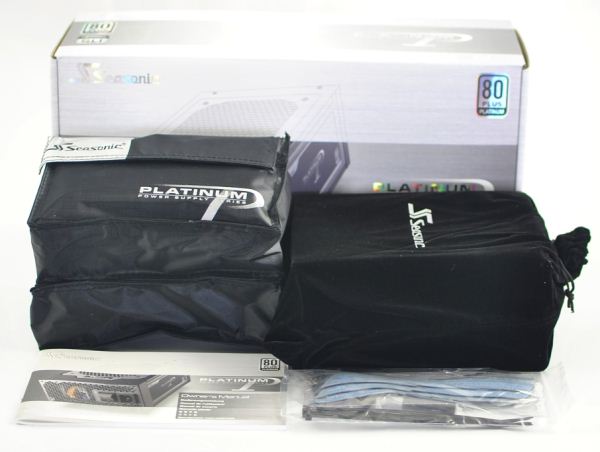 The contents of the Platinum 860W package are not as extensive as those of the MaxRevo series from Enermax. However, you still get two different types of cable ties, a user guide, a bag with the modular connectors, screws for installing the PC power supply in the case, a small screwdriver, and a Seasonic sticker. The ATX power supply itself is well protected from dust and dirt with a cloth bag.
One interesting feature is that Seasonic uses a high quality fan from Sanyo Denki, with a twist. As we will see when we take a closer look to the case, there's a small switch next to the modular sockets. This switch allows users to choose between active mode (the fan will always spin, even if slowly) or semi-passive operation. If the latter is selected, the fan won't rotate at loads below 40%. The idea is similar to what Seasonic offered with their X-Series, but now users have the ability to choose non-passive operation if they prefer a small amount of airflow. Seasonic also provides a 7-year warranty, though of course that doesn't say anything about the actual quality of service or support.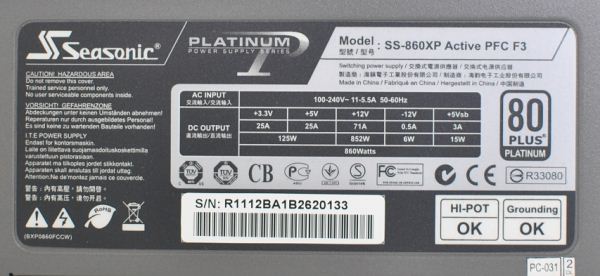 Similar to the X-Series the +3.3V and +5V outputs are rated at 25A each. Together these can deliver up to 125W (so it's not actually possible to draw the maximum current from both simultaneously). Meanwhile the more important +12V output is very powerful and can reach up to 852W output, though in practice the +3.3V and +5V will use some of the available power. +5VSB is rated at 3A. The first parts of the serial number tell us that this power supply was produced in December 2011.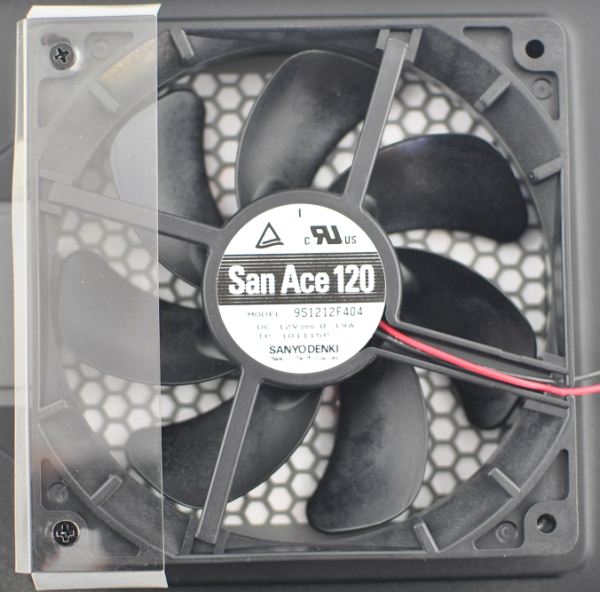 Seasonic installed a 9S1212F04 fan from Sanyo Denki, which we've seen in many other expensive power supplies. This fan uses very good ball bearings and has seven fan blades. Seasonic covers part of the fan by a plastic foil in order to better direct airflow and reduce turbulence. In contrast to the earlier design of the X-Series, the fan speed cannot be adjusted by the duty cycle (PWM). Antec has a patent in this area and Seasonic acquired a restricted license only; thus, the fan speed regulation uses different voltages to control RPMs. With 0.19A the fan has a moderate maximum current use.