System Performance
The HP Phoenix h9se we have for review presents us with a rare opportunity: we have a gaming desktop configured entirely at stock speeds. Also keep in mind that the GTX 580 we have in our system is no longer being offered, as it is being replaced by the AMD Radeon HD 7950 at an ever-so-slightly lower price point, so you'll be getting the same or better performance for about the same amount of money.
We also have a special guest in our charts; the unit marked "Unknown Sample" is a custom rig from a boutique that isn't yet available. We had intended to post that review first, but we've been asked to hold that for a couple more weeks, so we'll just let the numbers speak for themselves.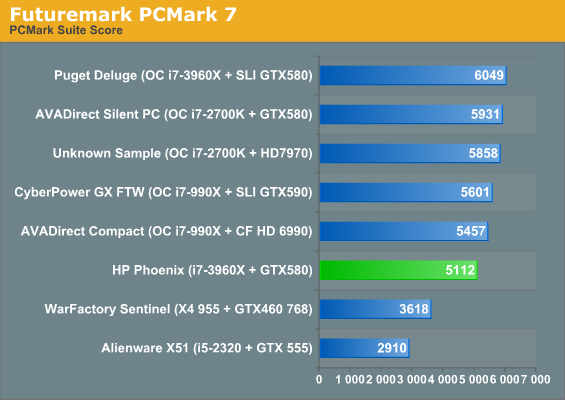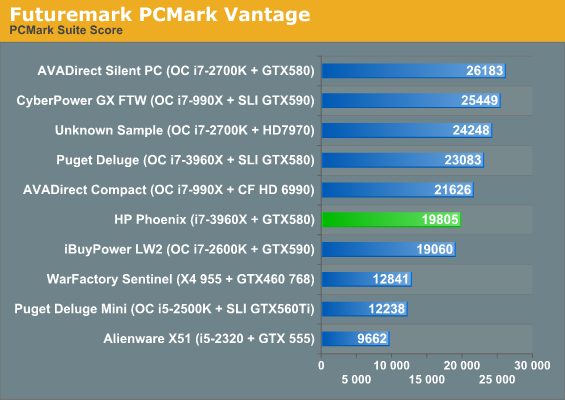 The SSD used in the HP Phoenix is an Intel 320, which is unfortunately limited to 3Gbps operation. As a result our PCMark charts skew heavily in favor of other machines that use faster SSDs. The Intel 320 is by no means awful (an SSD of virtually any stripe is still a notable upgrade as a system drive), but it's a generation behind in terms of performance.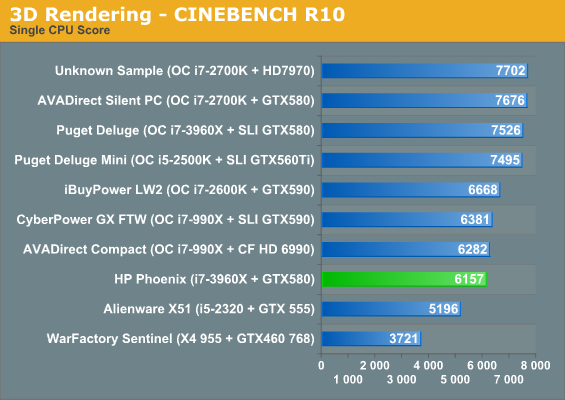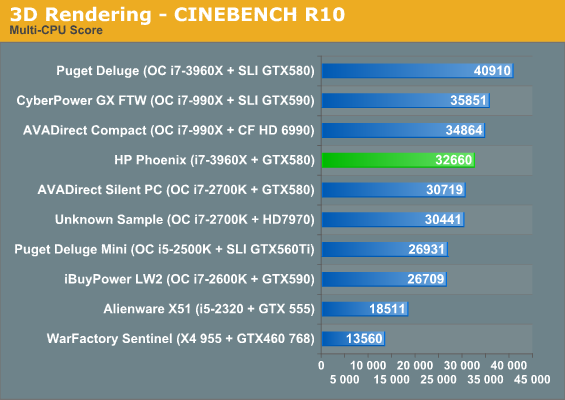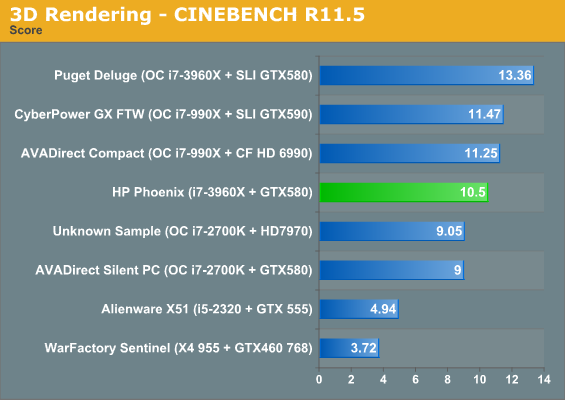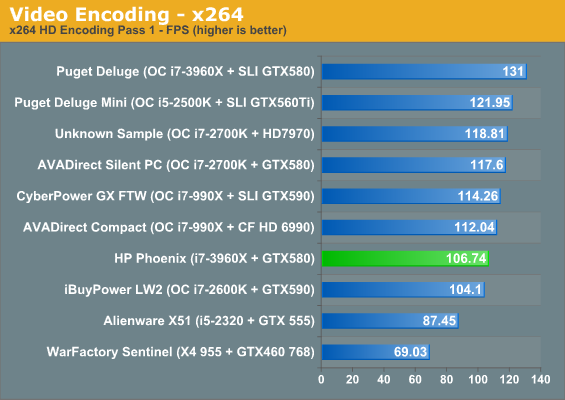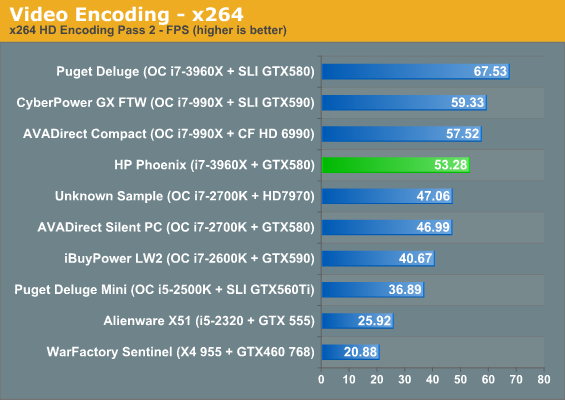 It's interesting to see how a stock-clocked i7-3960X is able to line up against heavily overclocked Sandy Bridge quad-cores (not to mention the previous generation's i7-990X). Every overclocked processor on these charts is running in excess of 4GHz, while the 3960X has to make do with only being able to turbo up to 3.6GHz on all six cores. When it can't leverage the extra two cores, the 3960X carries a notable deficit behind the heavily overclocked Sandy Bridge chips, but once those two come into play, the stock-clocked 3960X is able to mostly hang with the 4GHz+ i7-990X chips and blows past the quads.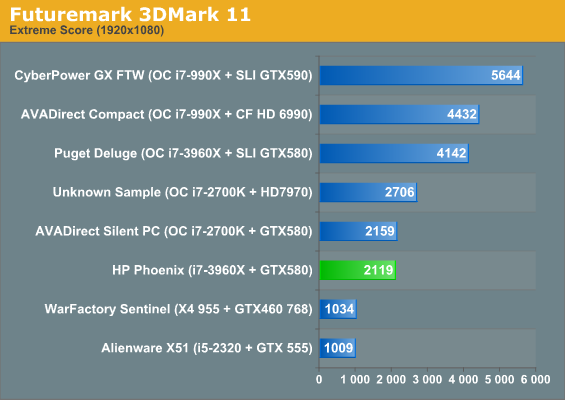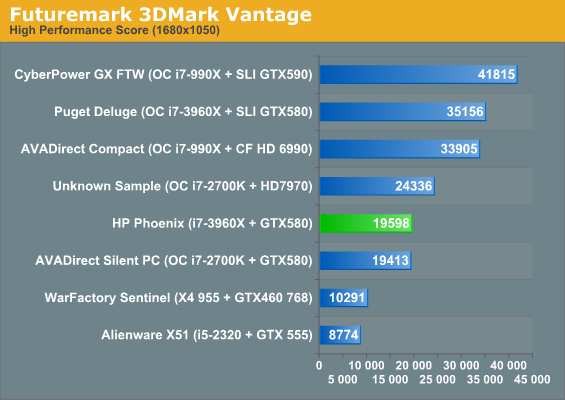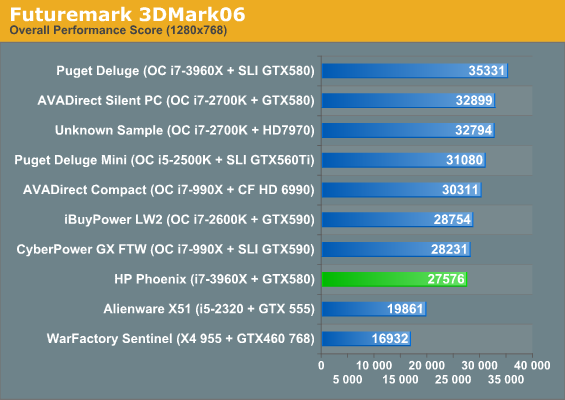 By this point the GeForce GTX 580 is a well-known quantity. A single-GPU card isn't going to be able to compete with dual- and quad-GPU solutions, but it remains among the fastest single-GPU cards available. Unless you're running multiple monitors, the GTX 580 remains very capable, and once the 7950 becomes available for HP things should get shaken up a bit more.