Application and Futuremark Performance
On paper, the Lenovo ThinkStation D30 I have in for review is the fastest desktop I've ever tested and should easily best the other workstations I'll be comparing it to. The Quadro 5000 is the most powerful workstation GPU (up to this point I've only tested the 4000) on the charts, and dual Intel octalcore Xeons should give any system a run for their money. At the same time, keep in mind that the PCMarks are extremely dependent on storage subsystem performance, and I get the distinct impression that's going to be the achilles' heel of this review system due to the mechanical hard disk.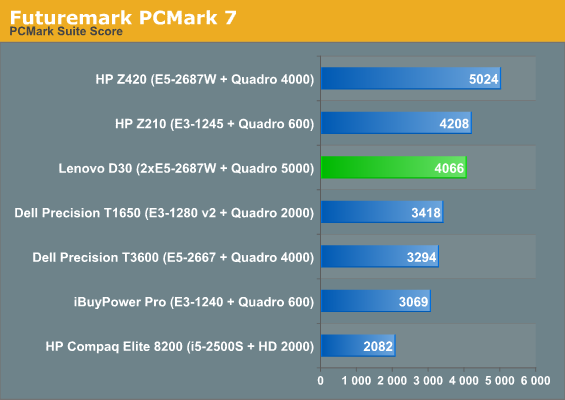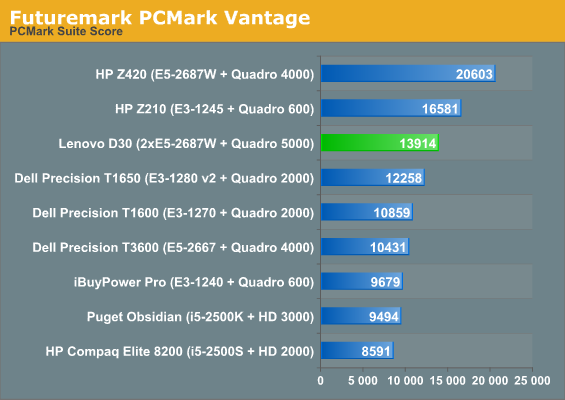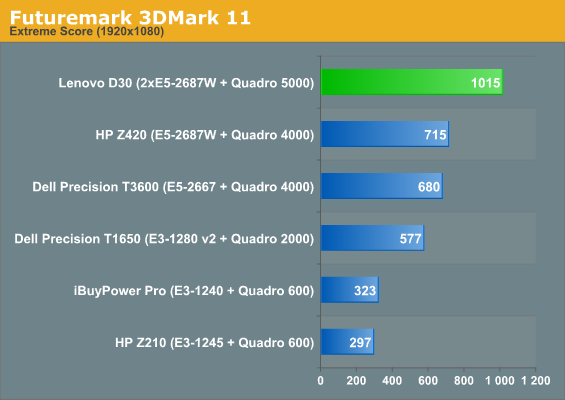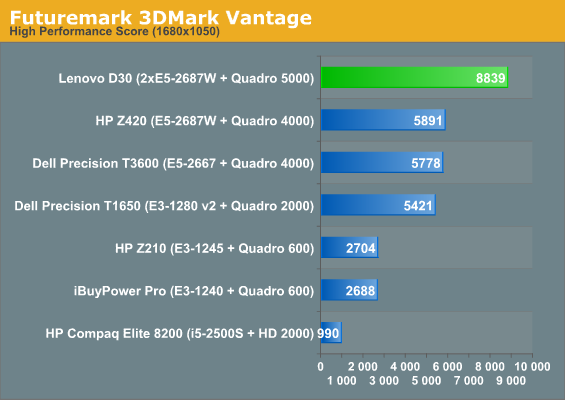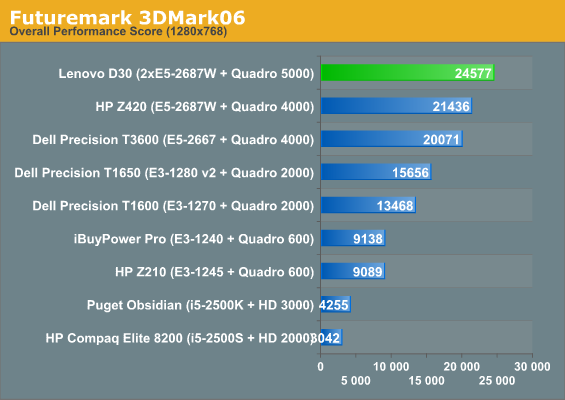 The 3DMarks defer to the Quadro 5000 as they should, but the two HP workstations both enjoyed SSDs as their system drives instead of the mechanical drive in the D30, and even eight more 3.1GHz cores can't really pick up the slack.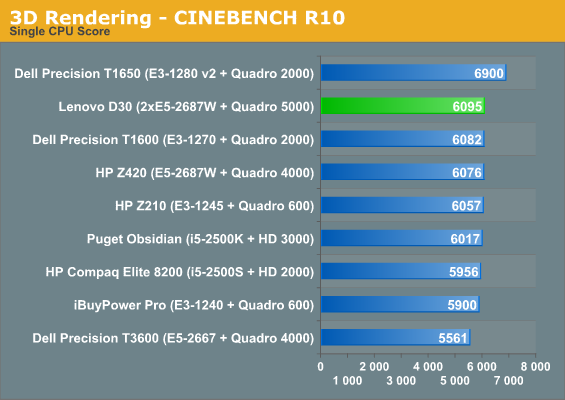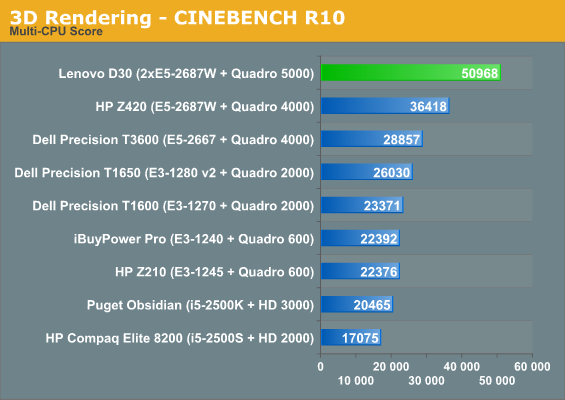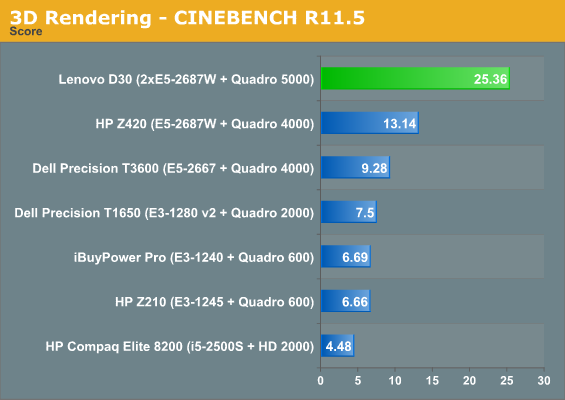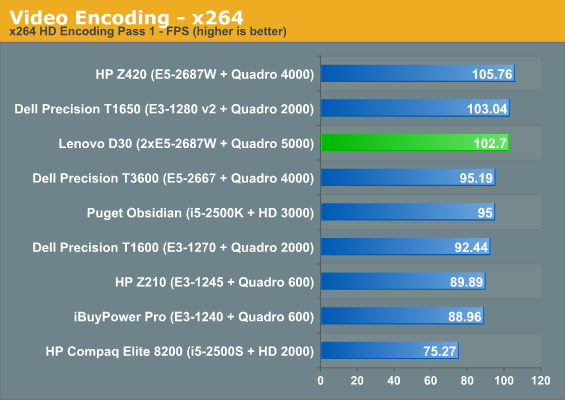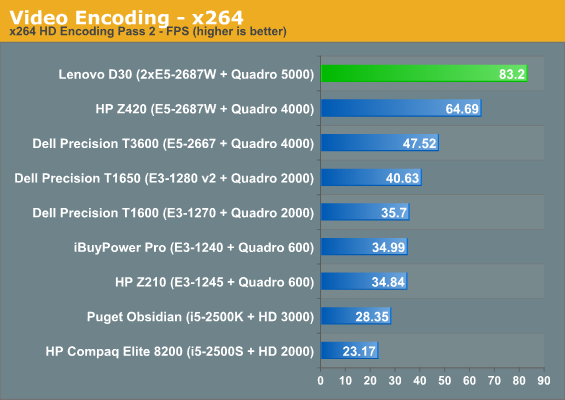 Pushing single-threaded applications is an absolute waste of the hardware in the D30, but the instant anything multi-threaded comes in the extra eight cores come on line and the system surges ahead. What I find most interesting, though, are the x264 results. Despite having half the CPU power, the HP Z420 is able to actually beat the D30 in the first pass by three frames. In the second pass, the extra eight cores in the D30 only offer a roughly 33% boost in performance.
Suspecting the storage subsystem was holding the D30 back, I grabbed a spare 60GB OCZ Vertex 3 I had laying around and plugged it in, then ran the x264 benchmark off of it. The results were actually very surprising, and in retrospect I may have been too hard on Lenovo for their decision, as the D30 crunched through the video in roughly the same amount of time.