The Logitech G500s: For Action Games
I've been a very longtime advocate of Logitech's G500 as one of the most perfect gaming mice ever made. I never got much mileage out of changing the DPI of the sensor on the fly, and the default weight (no weights added) was perfectly fine; it was more about the coarse but breathable material used in its side grips, the toggleable freewheel, and the overall grip and response of the mouse.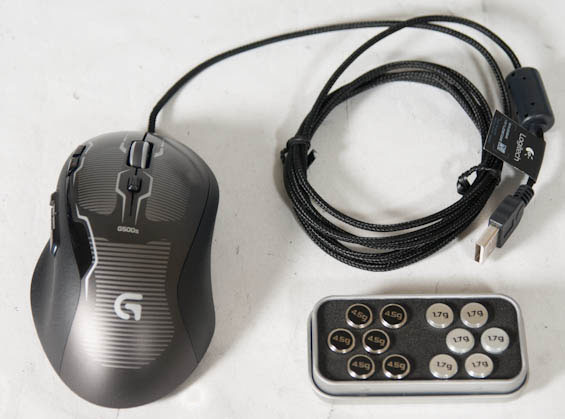 I'm not really shedding tears about the G500s being basically a carbon copy of the G500 but with a higher quality laser and a less exciting paint job. The G500 had one annoying habit that should basically be fixed in the G500s: the switches in the mouse buttons would actually eventually wear out and begin holding inconsistently. It's my understanding this wasn't an uncommon problem, so the new switches in the G500s shouldd go a long way towards ameliorating it.
The G500s sports a total of eight buttons: left click, right click, mouse wheel, DPI up and down next to the left click, and then the back and forward buttons with a third button nestled under them. Beneath the wheel is a mechanical switch that toggles Logitech's secret sauce, the freewheel. You can choose to have the wheel click one step at a time the way mouse wheels typically do, or you can take the brakes off and use it as an analog mouse wheel, controlling scrolling speed with the speed of the wheel. I have a friend with a G500 who never used this, but I get a tremendous amount of mileage out of it.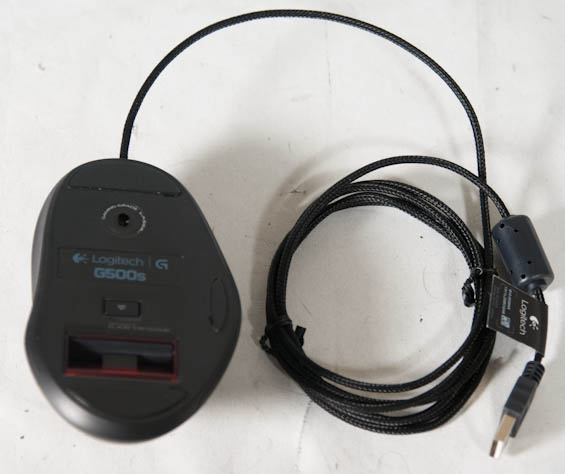 For a brass tacks FPS mouse, the G500 and now the G500s are pretty solid, but unlike the G100s with its more timeless design, the G500s does have a little more room for improvement. A realtime DPI shift button is becoming increasingly common in gaming mice (Corsair called it their "Sniper button"), but that's not an available option in the G500s software unless you're using the software mode instead of the mouse's onboard memory. You can do DPI up or DPI down, but you can't hold one of the side buttons to temporarily lower or raise the sensitivity. That's a shame, because the functionality is available in the G600, and the G500s could really use it.
With the G500s available there's no reason to recommend the G500; the G500s sports higher quality switches in the buttons and received a slight increase in the top end of its laser's sensitivity (up to 8200 DPI.) At an MSRP of $69 it's a little pricey, but it has a fantastic grip if textures like those used on Razer's mice cause your skin to sweat, the adjustable weight is fantastic for some users, and the buttons are all in logical and easy to use places. The G500s is a workhorse if ever there were one.