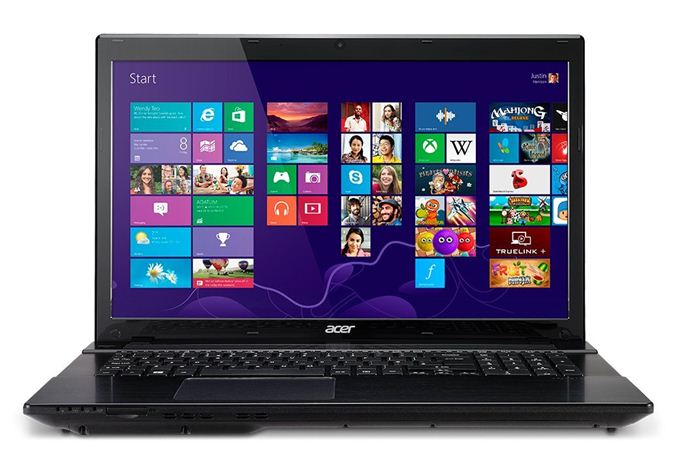 We're in the midst of updating all of our "best of" guides for the holiday season, and we've already covered what is likely the most popular category: Budget Laptops. Some of what we said there also applies to gaming laptops, and our budget gaming recommendations in particular will be rehashed here, along with any other potential candidates. But here we'll also be looking at higher performance offerings that can handle all of the latest games, perhaps even at maximum details.
To be clear, not everyone needs or even wants a gaming laptop, and the presence of a discrete graphics chip pretty much requires that laptops include better cooling, which means they're also likely to weigh more and be bulkier. However, where other laptops can do most tasks except gaming, gaming laptops can actually handle pretty much everything – a laptop that's fast enough for gaming is also fast enough for office work, image and video editing, etc. About the only area where gaming laptops sometimes struggle – and this is more due to the notebook manufacturers not taking time to properly optimize for power draw – is battery life. Even that is becoming less of a concern, with many gaming notebooks able to last upwards of five hours (but not while gaming).
Because we're looking for laptops that can handle games, our least expensive recommendations are still going to cost over $500, and closer to $750 is usually a better starting point. Of course there are a lot of sales going on during the Christmas shopping season, in particular the Black Friday and Cyber Monday deals can be very attractive, but we'll mostly focus on typical prices rather than one-day sales. With that said, here's our recommendations, in order of increasing price and performance.
Budget Gaming Laptops (Under $1000)
Just to reprise what I said in our budget guide, there are quite a few impressive laptops under $1000 that can handle games. Determining what's best for you is going to be a matter of personal preference – some are happy with larger laptops while others are more interested in a somewhat portable device. I personally want to get at least a 1600x900 LCD, so my choice reflects that.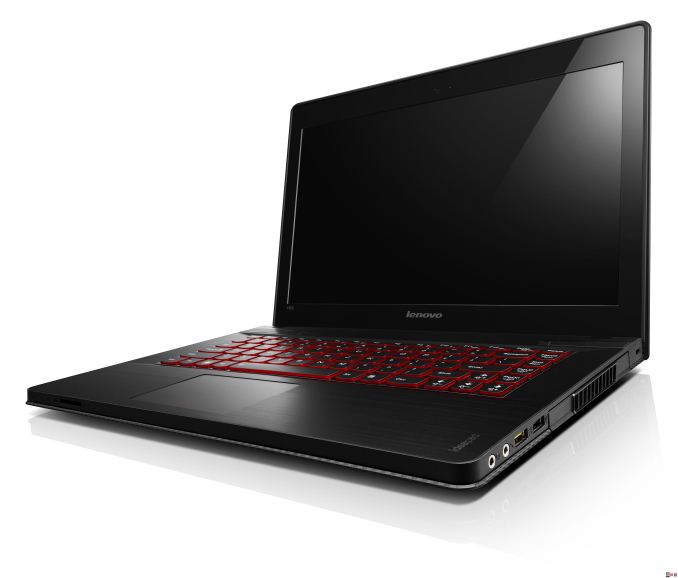 First Choice: Lenovo IdeaPad Y410p ($799)
Lenovo oddly enough has a fairly decent set of budget gaming notebooks right now (I say "oddly" because most people think of business laptops when you mention Lenovo). The Y400/Y500 series notebooks have had frequent sales and there's another going on right now, which means you can get quad-core Haswell i7-4700MQ with a GT 750M/755M for right around $750. For our budget laptop article, I enforced a strict $750 price limit, but for gaming laptops I'm ready to open the door a bit. The Y410p with an upgraded 1600x900 display runs $800, and along with that you get 8GB DDR3L RAM, an i7-4700MQ processor, and a GT 755M GDDR5 GPU, with a 1TB HDD and 24GB caching SSD. It's a very impressive offering, and it's worth noting that the "normal" price is $1299 (though the Y410p almost always seems to have a sale of some form going on). The Y510p is available with the same basic configuration but with a 1920x1080 LCD for $899 if you're interested. For the price, I think the Y410p may be the best budget gaming laptop around right now.
If you're looking for something closer to $500 than $1000, ASUS has one of the most impressively priced laptops that's still suitable for moderate gaming right now with their X550LB-NH52, currently selling at Newegg for just $580. (Update: The price is now $660, without any sale, but it's still a good bargain even for $80 more in my opinion.) For that price, you get a Haswell ULT i5-4200U processor, which should be fast enough for any current gaming workloads. More importantly, it comes with a GeForce GT 740M graphics card, which should be able to run most games at the native 1366x768 resolution and medium to high detail settings. It also comes with 8GB DDR3L RAM and a 750GB hard drive, though adding some form of solid state storage is still something we recommend. (Note: it appears the X550LB-NH52 has gone out of stock at Newegg, unfortunately, so you may need to look for other options.) The Z710 is another Lenovo laptop that might be worth a look – it has similar specs to the ASUS X550LB, but it has a 17.3" display and costs more, so you'll have to decide if you prefer the overall design to the ASUS.
I also want to quickly cover the AMD APU options at this price point, but frankly there's just nothing that can really compete with the X550LB-NH52 for gaming – Intel's i5-4200U is faster than AMD's current Richland CPU cores in games, and the GT 750M is faster than AMD's 8650G iGPU. Considering the lowest price I can find for a laptop with an A10-5750M is around the same price as isn't significanlty lower than the ASUS, there's not much point in gamers going that route – Richland may be "fast enough" for most gaming workloads, but you're generally looking at low to medium 1366x768 gaming with the latest titles, and when something else costs just a bit more and runs quite a bit faster I have to stick with what makes sense. If you disagree, that's fine (not to mention the X550LB being out of stock) – the Lenovo G50s has an A10-5750M, 6GB RAM, 1TB HDD, and 15.6" 1366x768 LCD for $550. Alternatively, there's the Sony VAIO F SVF15414CXW/ SVF15414CXB with 4GB RAM and the same APU, with a 750GB HDD and 15.5" 1366x768 LCD for $580, and Acer's V5-552-X814 is also $580 with 6GB RAM, 750GB HDD, and a 15.6" 1366x768 LCD.
Mainstream Gaming Notebooks ($1000-$1500)
When we get to the mainstream gaming notebooks, I have to look at the $800 Y410p recommended above and then find more expensive alternatives that offer noteworthy upgrades. What that means for gaming notebooks is that NVIDIA's GTX GPUs are the bare minimum I'll consider here – the GTX 760M is actually a fairly sizable jump in performance from the GT 755M, despite the relative proximity of their model numbers. The GT 755M has 384 CUDA cores running at 980MHz compared to 768 cores at 657MHz on the GTX 760M, with GPU Boost 2.0 on the 760M potentially running the GPU at even higher clocks. The GT 755M is basically good for 1366x768 medium to high detail gaming, or 1600x900 medium detail; the GTX 760M on the other hand can tackle 1600x900 medium to high detail or 1920x1080 medium detail. Basically, we're looking at a 20-30% performance advantage for the GTX 760M over the GT 755M, and an even larger advantage over the other GT 700M class GPUs. So with that said, I started looking for GTX class GPUs – though I should note that the Y510p is available in SLI form as well, which should be slightly faster than the GTX 760M/765M in most cases (as long as a game scales well with SLI).
The good news is that we've already looked at several of the contenders in this category of gaming laptop/notebook – the MSI GE40, Gigabyte P34G, and Razer Blade 14 give us an idea of what to expect in terms of performance and features. Other laptops that fall into this category include the Acer V3-772G, Clevo W230ST/W355STQ/W370ST, Gigabyte P27K/P35K, MSI GE60/GE70, Alienware 14/17, ASUS G750JW, ASUS N56JR, and maybe one or two others that I missed. Key things to look for in my mind are the display resolution and panel type, and the presence of an SSD. SSD caching is a step above hard drives, but at this price I really think you should be getting a 120GB SSD or larger. That's of course something you can add on your own without too much trouble on most laptops, and personally I'd rather add at least a 240GB SSD than to get a 120GB model, but some of the prices are pretty reasonable.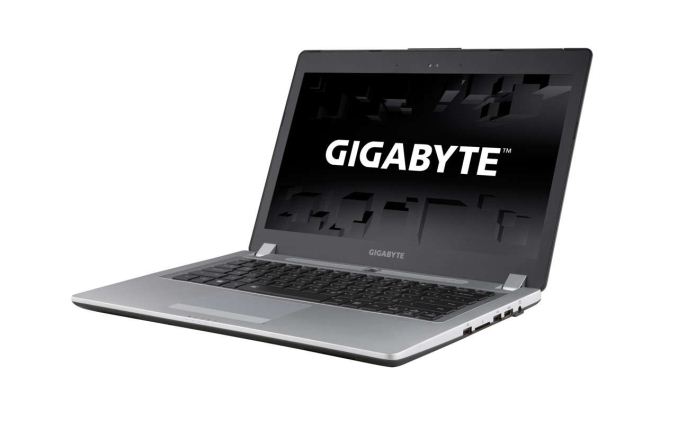 First Choice: Gigabyte P34G ($1400)
My current pick for a mainstream gaming laptop goes to the Gigabyte P34G. I know, the review still isn't done, but I've run a bunch of benchmarks and there's nothing that causes me concern. The P34G comes with a Core i7-4700HQ processor, GTX 760M GPU, 128GB SSD for the OS and applications, 1TB HDD, 8GB RAM, and an AHVA (similar to IPS) 1920x1080 matte display that looks great. The industrial design isn't quiet as nice as something like the Razer Blade 14, but it's an impressive amount of performance packed into a sub-4 lbs. Package no matter how you slice it. As the first Gigabyte laptop we've looked at in many years, it really has a lot to offer. $1400 is more than you'd pay for similar performance from a few of the other contenders, but while the Acer V3-772G-9460 basically matches the P35G in performance for $200 less, it also weighs roughly twice as much.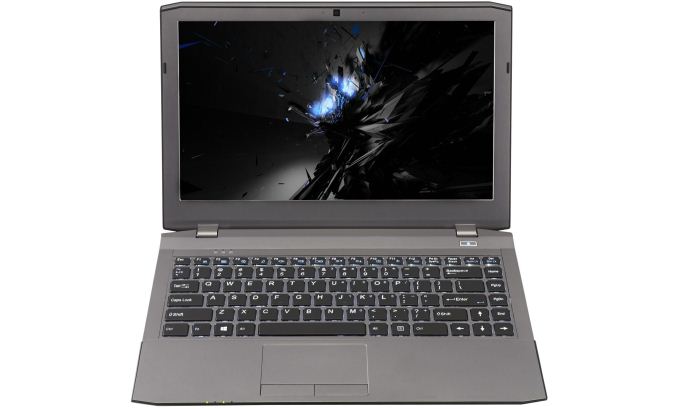 Runner-Up: Cleo W230ST with 240GB SSD ($1400)
I haven't had hands-on time with any of the Clevo notebooks I mentioned above, so I unfortunately can't say much about how they feel. I do have a Clevo W740SU, and while it's not necessarily a gaming laptop it does give me a few concerns about Clevo's latest offerings. They fixed the keyboard layout as far as I'm concerned, but at least on the W740SU, the actual feel of the keyboard is terrible – I get missed keystrokes all the time on it. (Hopefully the other new models have a better keyboard feel.) Battery life is also much lower than it should be, and that's typical of Clevo notebooks – they just don't optimize for battery life as well as many of the other OEMs. Still, the ability to fully configure your notebook is definitely attractive, and boutiques like AVADirect allow you to do exactly that, so you won't have to open up the chassis and add your own SSD, and pricing isn't bad either. Of the three, I'd personally go with either the 13.3" W230ST and its 1080p AAS display or the 15.6" W355STQ – the latter being larger and less expensive, but it doesn't have an IPS/AHVA/AAS display. Either way, you can configure your system with a 240GB mSATA SSD and a 1TB HDD (or SSHD if you want one of those) and still remain under the $1500 price point.
High-End Gaming Notebooks ($1500+)
At the high-end of the gaming notebook market, there is really only one reasonable GPU in my opinion, and it's NVIDIA's GTX 780M. Yes, there are laptops with GTX 770M as well, but it's a fairly sizable step down from the 780M and not necessarily much cheaper. If you're spending close to $2000 (or more) on a gaming notebook, I can't see going with anything less than the best GPU. With the GPU requirements out of the way, we only have four main contenders, but I'll go ahead and at least mention a couple more GTX 770M notebooks for reference.
Starting with GTX 780M options, Dell has their Alienware 17 and Alienware 18 notebooks, though at this point I really think with the 18 being so large it needs the option for a 2560x1440 display to go with the SLI GPUs. Clevo has several notebooks as well, including the single-GPU P150SM/P157SM and P170SM/P177SM as well as the dual-GPU capable P370SM/P375SM/P570WM – again, I'm going to pass on recommending the SLI options, and personally I'd skip the tramp stamp P157SM and P177SM. A newcomer to the list is the ASUS G750JH, which is reasonably equipped for $2239. Finally, there's MSI with their GT60 and GT70 notebooks. I've linked AVADirect on the Clevo and MSI laptops, but you can find the same core notebook from many other vendors as well – CyberPowerPC, DigitalStorm, OriginPC, Sager Notebooks, XoticPC, Puget Systems, and Mythlogic come to mind. The only real differences between the various vendors will be pricing, configuration options, and perhaps a few visual modifications (e.g. a different cover for your laptop).
In the realm of GTX 770M laptops, nearly all of the notebooks we already mentioned can be configured with a GTX 770M as well. There are two other notebooks that I'm aware of that support the 770M but not the 780M: the ASUS G750JX and the Toshiba Qosmio X70/X75. I'm actually working on testing the G75JX, and the inclusion of a 256GB SSD along with the 1TB HDD is certainly appreciated. All of the 17.3" notebooks are really large, though – I've been mostly sticking with 15.6" and smaller laptops for my own use over the past several years, and hauling around the G750JX on my Thanksgiving trip has been a bit of an eye opener. Everyone that sees it comments, "Wow, that thing is huge!" So with that said, my favorite high-end gaming notebooks these days are sporting 15.6" displays.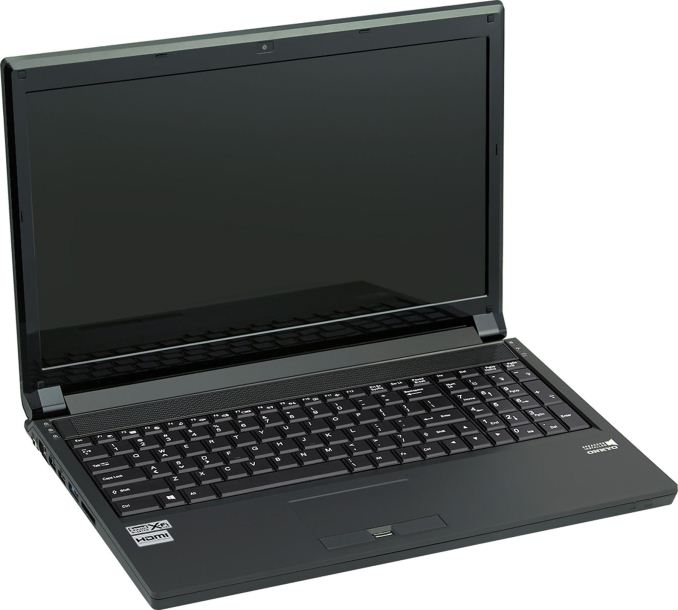 First Choice: Clevo P150SM ($2000+)
Having tested the P157SM, I'm inclined to go with the P150SM instead – aesthetically, it's just more pleasing to not have that ugly trackpad, but YMMV. Configured with the i7-4700MQ, 8GB RAM, a 240GB SSD, 1TB Seagate SSHD, and a GTX 780M the price comes to around $2000, depending on where you buy the laptop. The hardware is plenty fast, and the majority of games can basically be run at "maxed out" settings and 1920x1080. If you're looking for other potential configuration choices, consider upgrading the CPU to the i7-4800MQ or i7-4900MQ, as there are a few games where the 4700MQ can limit performance. Personally, on a high-end notebook I'd also seriously consider going with a 480GB/512GB SSD – 128GB simply isn't enough for most of the applications, documents, etc. that I use, and even 256GB can feel a bit cramped. With 512GB, I'm able to install all the software I want and still have plenty of space for video and image editing, a few games, etc. Not all vendors offer 512GB mSATA drives, but Mythlogic's Pollux 1613-Black does have the option for a 512GB Samsung SSD as a $444 upgrade – not too bad, considering brand new 2.5" 512GB SSDs cost around $400.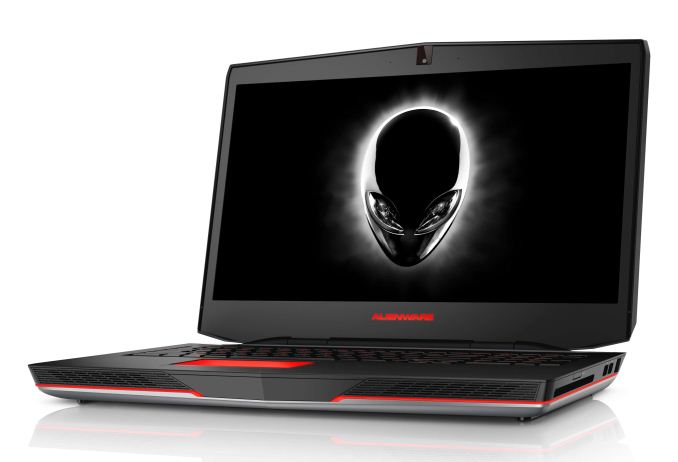 Runner Up: Alienware 17 ($2449)
The MSI GT60/GT70 aren't bad notebooks, but the use of a single fan for cooling definitely represents a concern, so given other alternatives I'd go elsewhere. Clevo gets my top pick for bang-for-the-buck, but for around $400 more the Alienware 17 may have a more pleasing design for some users, and it does use higher quality materials. The configuration I'd go with has an i7-4800MQ CPU, GTX 780M, 16GB RAM, a 750GB HDD with 80GB SSD cache (the size of the cache might actually make the AW17 perform closer to an SSD than HDD in regular use), 802.11ac WiFi, and a 17.3" 1920x1080 LCD. Considering you get a larger SSD for less money in the Clevo, you really have to be committed to the Alienware aesthetic before going this route, but either way performance will be excellent.