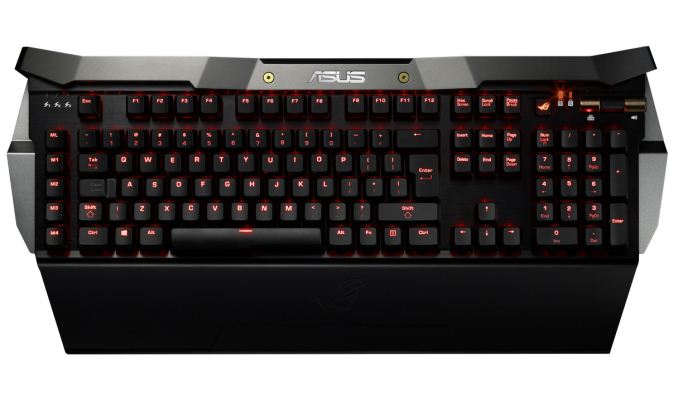 While we have not touched on many gaming peripherals in the past here at AnandTech, the market is a large one with major players including Logitech, Corsair, Thermaltake, Razer, Madcatz and others. No gaming brand would be complete without peripherals, and aside from the backpacks that have come out of ROG over the years, this time we get an updated ROG branded mouse and keyboard.
ROG Gladius Gaming Mouse
The ROG Gladius Gaming Mouse has been styled by a committee of gamers specifically for first person shooters with the reported emphasis on ergonomics, precision and customization. Unfortunately for southpaws (I will ask if another version will come to market), the Gladius is designed for right-handed gamers with a fingertip DPI selection, up to a peak of 6400 dpi via its optical sensor. The Gladius can poll at 200 Hz and is sufficient for up to 50G acceleration.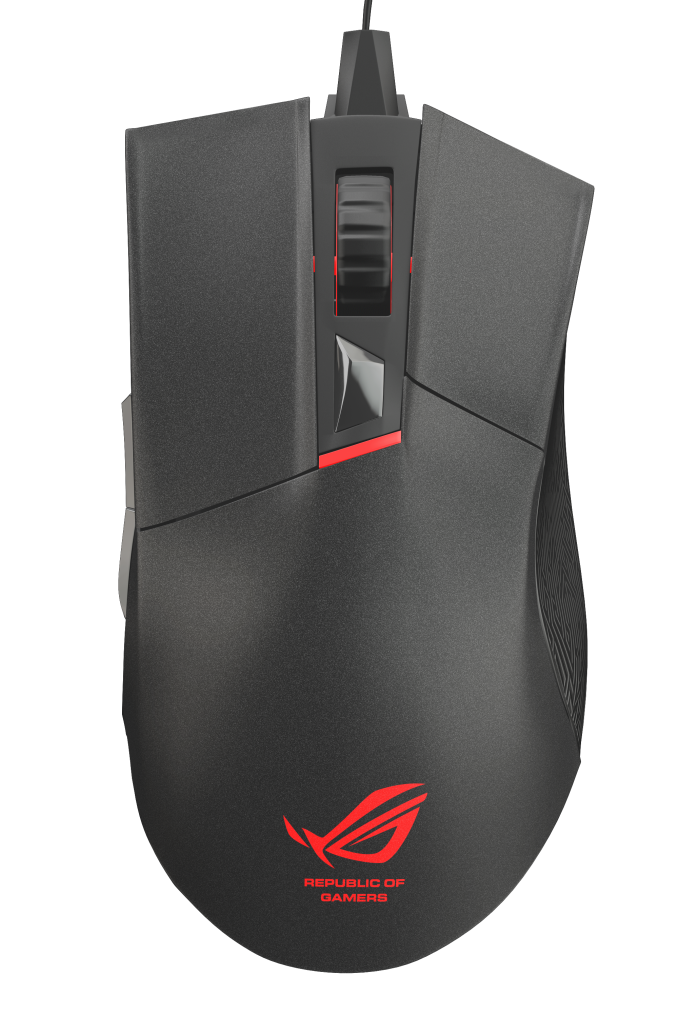 The Mayan-patterned grip aims to keep the users hand on the mouse during sweaty intense sessions, with all the buttons programmable. The Gladius also allows the two buttons on the mouse to be replaced in favor of new or favorite switches in a similar vein to mechanical keyboards. The cable is also detachable for easier transport.
ROG GK2000 Gaming Keyboard
The black art of designing the perfect gaming keyboard is almost impossible, mostly because so many users are different in their tastes. The GK2000 is ASUS' answer, pairing Cherry MX Reds with a macro-capable system and built-in anti-ghosting technology.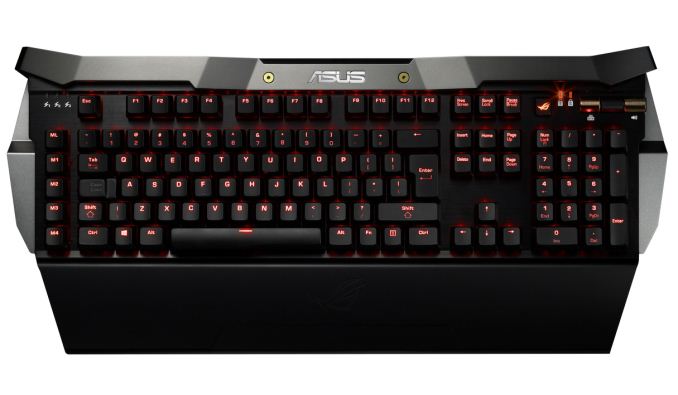 ASUS in their coverage likes to point out the premium metal accents and red-backlighting, which they have programmed in for five different effects.
No mention of release date or pricing as of yet, although typically these devices are sold more in Asia than in the Americas or in Europe.