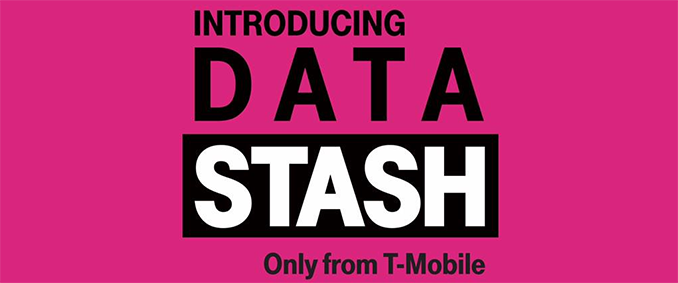 Today in a live interview T-Mobile CEO John Legere has made his eighth major announcement in their line of Uncarrier programs that try to differentiate them from the business practices of the other major US carriers. Legere described Uncarrier 8.0 as the biggest change they have made so far, and based on how big of a shift it is from how cellular data plans currently work I'm inclined to agree with him.
The big feature being introduced with Uncarrier 8.0 is called Data Stash. As you know, when you pay for a certain amount of data from your cellular carrier, that data bucket is only good for your monthly billing cycle. If you have 3GB remaining at the end of your cycle, that data is lost when your next cycle begins. Data Stash allows users to keep their high speed data that they have unused at the end of the month, which allows them to have a greater amount of high speed data for future months. This is similar to how some prepaid carriers have operated for many years by letting users carry their minutes over to later months. Users should be aware that data will only remain valid for a year, but because it is continually rolling over every month this should not be much of an issue except for users who hope to save up in order to turn their LTE service into their home internet.
Legere has also stated that new customers will be given 10GB in their Data Stash for free. Later on in the interview Legere is now discussed various topics, including T-Mobile's network expansion, 15 MHz FDD-LTE, and subscriber numbers.
Source: T-Mobile Uncarrier 8.0 Stream