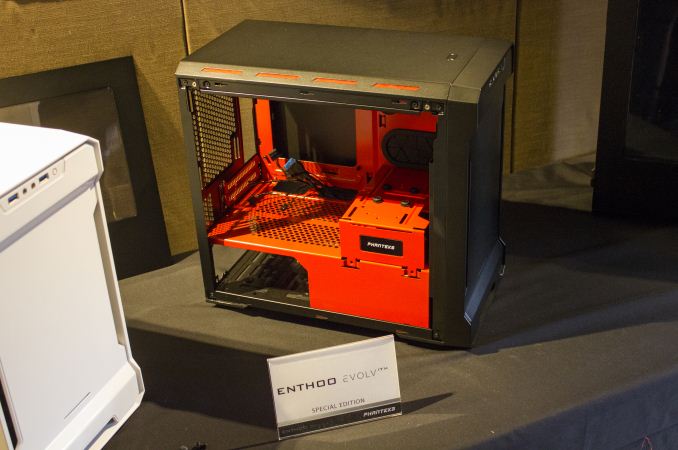 Phanteks had its new Enthoo EVOLV series cases in both mini-ITX and full ATX form factors on display in its suite at Computex. The mini-ITX version is made out of steel and available in two color schemes (white-black & red-black). There's a single 200mm fan installed in the front with room for two 120/140mm fans at the top and one at the back. It can take a 330mm GPU and a 200mm CPU cooler, so you can build a fairly powerful system. One of the more special aspects of Phanteks' cases is the PSU cover, which essentially hides the PSU cables to create the clean look that many desire.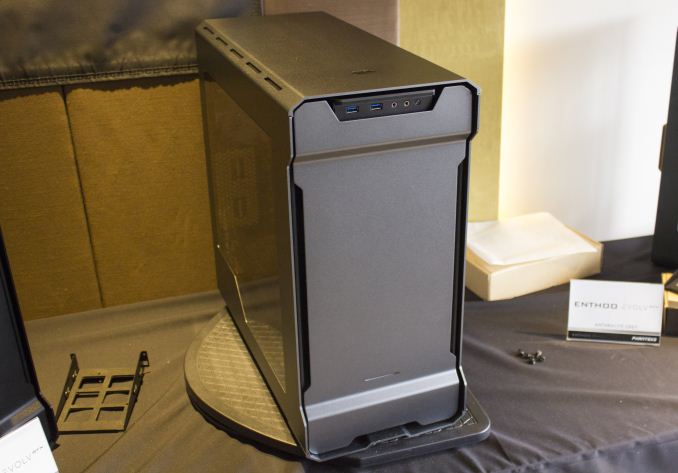 The ATX version is fully made out of 3mm thick aluminum (despite the side window). For some reason the design and overall build remind me of the original Mac Pro, which isn't a bad thing at all.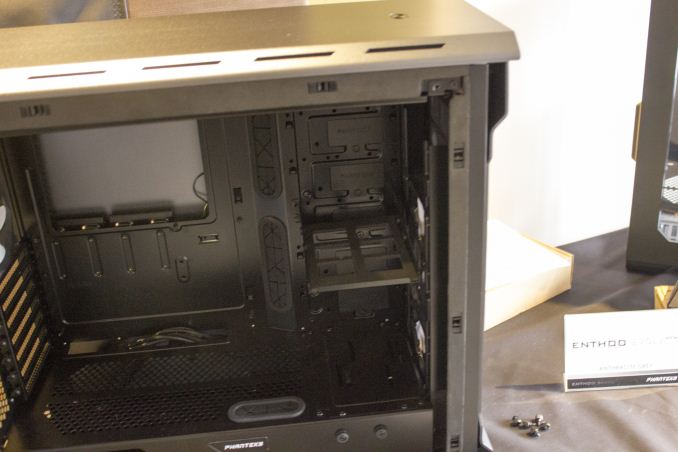 One of the unique aspects in the case are fully modular hard drive bays. I have to say I really like the concept because typically many ATX cases easily have +5 irremovable bays, but in reality most users probably won't use more than one or two. Phanteks includes three with the case, but obviously the user can buy extra ones if needed.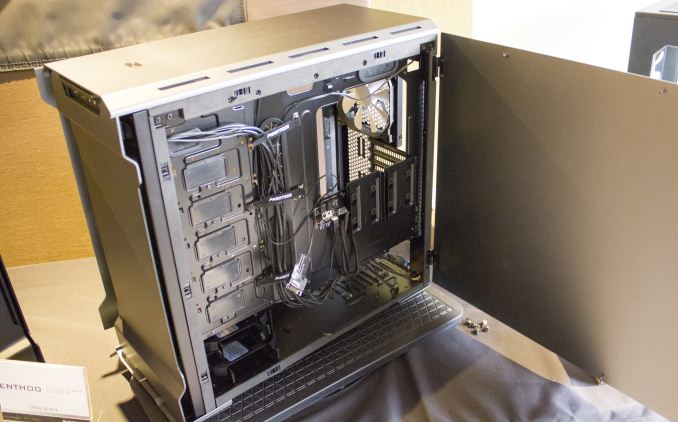 There are actually two hard drive bays and SSD brackets behind the main chamber, so in most cases the user won't even need the modular HDD bays and can thus maximize airflow by not having anything between the fans and motherboard.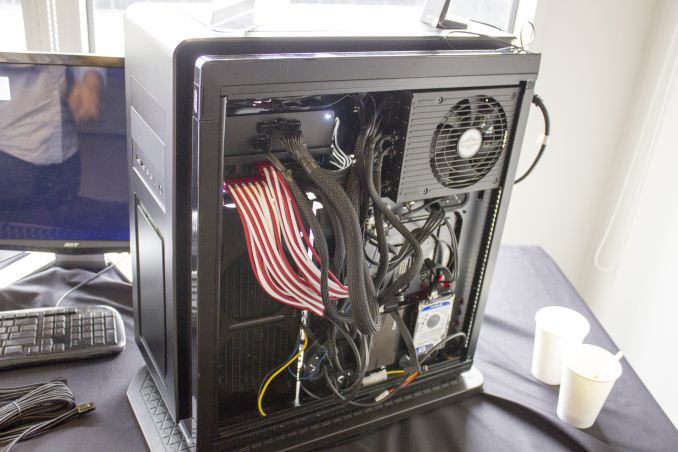 Phanteks also had a prototype of a dual-system case that can take a full ATX motherboard and a mini-ITX one. The interesting part is that Phanteks is working on a power splitter, so the two systems could be powered by a single PSU to save on space and cost. As you can see, the concept isn't really final yet because Phanteks needs to some custom cabling in order to be able to close the case since right now the cables come off too much. It's a niche product for sure, but the idea of running two full systems inside a decent size case is definitely alluring. See the gallery for more shots of the prototype and other cases Phanteks had to show!