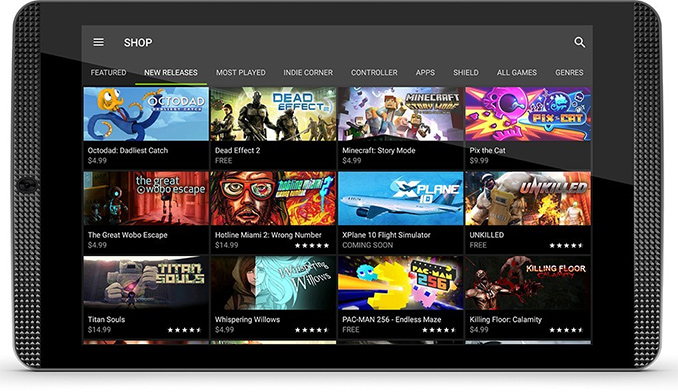 NVIDIA this week released over-the-air (OTA) update to Google Android 6.0 Marshmallow operating system for its SHIELD Tablet K1. The new OS is expected to improve functionality of the gaming tablet as well as to prolong its battery life. The arrival of the update once again demonstrates importance of gaming devices for NVIDIA.
The NVIDIA SHIELD Tablet K1 is based on the company's Tegra K1 system-on-chip (four high-performance ARM Cortex-A15 R3 cores, one low-power ARM Cortex-A15 core, a graphics engine with 192 stream processors based on the Kepler architecture) and comes with an 8" multi-touch capacitive screen (1920x1080 resolution), 2GB DDR3L dynamic random access memory, 16GB or 32GB NAND flash storage, 802.11n 2x2 MIMO Wi-Fi, Bluetooth 4.0, 3G/4G module (32GB version only), stereo speakers, HDMI output and so on. The SHIELD Tablet K1 costs $199.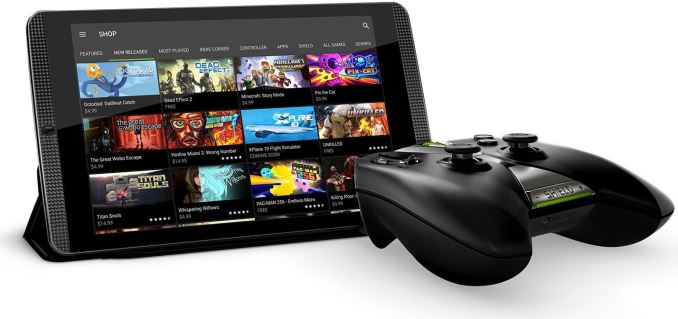 The tablet was designed primarily for gamers. NVIDIA sells a special SHIELD Controller ($59.99) and offers its GeForce Now video game streaming service to owners of its tablets. While the company no longer targets mainstream smartphones and slates with its Tegra system-on-chips (SoCs), the developer of integrated circuits still considers gaming devices as a primary market for its SoCs. For NVIDIA, it is important to keep its SHIELD tablets up-to-date, which is why the device gets upgrade of its operating system ahead of many competing devices.
The gaming slate from NVIDIA was originally launched as the SHIELD Tablet in mid-2014. In mid-2015, the company recalled its tablets because of battery issues and then re-launched the product in November under a slightly different name. Although the SHIELD Tablet and the SHIELD Tablet K1 feature the same hardware, only the newer model gets the Google Android 6.0 Marshmallow upgrade right now. The original slate will get the new operating system only in early 2016, according to NVIDIA.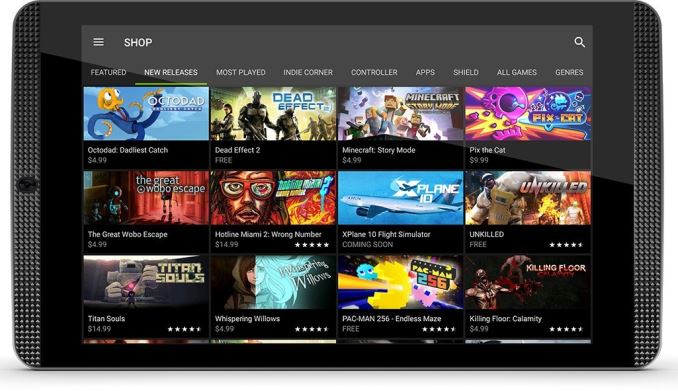 The Google Android 6.0 Marshmallow operating system is the latest version of Google's mobile platform with improved functionality and user experience. The new OS, which was officially released in October, 2015, sports new power management system that reduces background activity, new application programming interfaces for contextual assistants, native support for fingerprint recognition and a number of other enhancements. One of the key improvements of the Android 6.0 Marshmallow is Google's Now on Tap function, which helps to quickly find relevant information based on content that is currently displayed. Another advantage of Android 6.0 that gamers may consider important is better support for microSD storage.

Owners of NVIDIA SHIELD Tablet K1 should check Settings -> About -> Check for Updates in a bid to get the new operating system.