3D TLC
Western Digital is unveiling its latest addition to the WD Blue family today - the SN570 NVMe SSD. A DRAM-less PCIe 3.0 x4 drive, it brings in performance improvements over the current lead product in the line - the SN550. In order to better appeal to the content creators market, WD is also bundling a free month of membership to Adobe Creative Cloud. Similar to the SN550, the SN570 is also available in three capacities - 250GB, 500GB, and 1TB. All drives are single-sided, come with a 5-year warranty, and carry a 0.3 DWPD rating. The key performance improvement over the SN550 is the increase in sequential read speeds from 2400 MBps to 3500 MBps. Though Western Digital wouldn't officially confirm, we believe this is...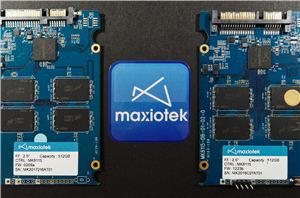 Maxiotek, the fabless SSD controller design group formerly part of JMicron, has released their first new controller since being spun off. The MK8115 is a DRAM-less SATA SSD controller...
60
by Billy Tallis on 5/9/2017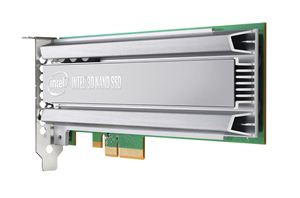 Intel has announced the most significant updates to their enterprise PCIe SSD lineup since the launch of their first NVMe SSDs. The new Intel SSD DC P4500 and P4600...
4
by Billy Tallis on 5/2/2017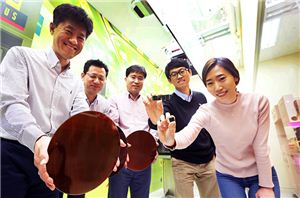 SK Hynix has formally introduced its fourth-generation 3D NAND memory chips with 72 layers. Initially, the 3D TLC flash chips will be offered in 256 Gb configurations, but by...
3
by Anton Shilov on 4/14/2017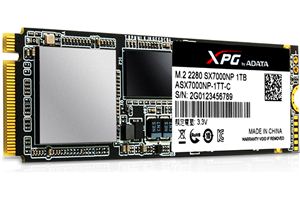 ADATA has announced its new lineup of SSDs designed to combine high-performance with 3D TLC flash memory. The new XPG SX7000 is positioned below ADATA's flagship XPG SX8000 series...
9
by Anton Shilov on 4/10/2017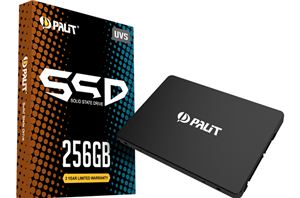 Palit has announced two families of SSDs that it plans to sell under its own brand. The new drives are aimed at entry-level and mainstream gaming PCs, and will...
27
by Anton Shilov on 4/3/2017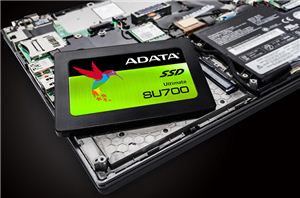 ADATA this week launched its Ultimate SU700-series SSDs that were briefly introduced at Computex 2016 about nine months ago. The new drives are based on 3D TLC NAND memory...
20
by Anton Shilov on 4/1/2017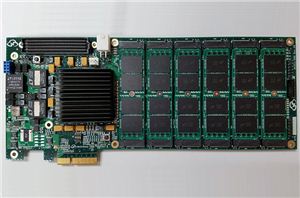 NGD Systems this week announced its first SSD that also happens to be one of the highest capacity drives in the industry. The NGD Catalina uses a proprietary controller...
10
by Anton Shilov on 2/26/2017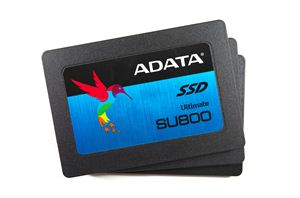 ADATA's Ultimate SU800 is their first SSD to use 3D NAND and the first 3D NAND SSD from a company that doesn't manufacture their own NAND flash memory. The...
35
by Billy Tallis on 2/1/2017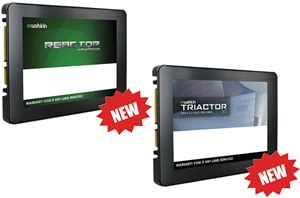 Mushkin at CES demonstrated its new SSDs in 2.5"/7 mm form-factor aimed at mainstream PCs with a SATA interface. The new Reactor Armor 3D and Triactor 3D use 3D...
36
by Anton Shilov on 1/16/2017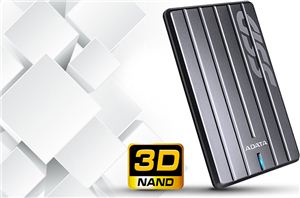 ADATA last week announced its new SC660H and SV620H external SSDs, featuring 3D TLC NAND memory, which are new versions of the SC660 and the SV620 drives introduced last...
5
by Anton Shilov on 12/14/2016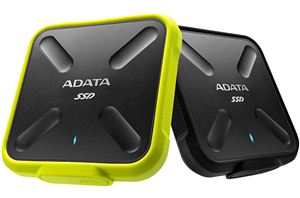 ADATA last week introduced its third SSD featuring 3D NAND memory. The new SD700 is a dust, water and shockproof drive that has up to 1 TB of capacity...
8
by Anton Shilov on 11/21/2016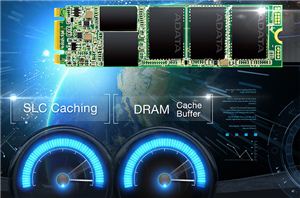 This week ADATA expanded the lineup of its SSDs featuring 3D NAND memory by announcing its Ultimate SU800 drives in an M.2 form-factor. The new SSDs offer similar performance...
9
by Anton Shilov on 11/4/2016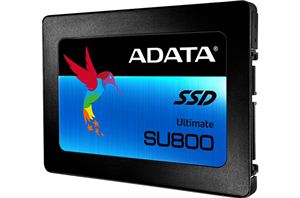 ADATA has formally introduced its first SSDs based on 3D NAND flash memory. The Ultimate SU800 drives are designed for price-conscious market segments and use SATA interface, which means...
11
by Anton Shilov on 8/25/2016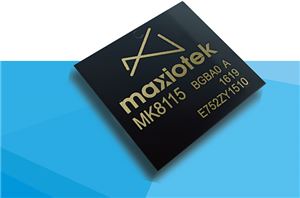 Maxiotek this week introduced its first SSD controller designed for affordable SSDs with an SATA interface, which is meant to be paired with new types of NAND flash memory...
6
by Anton Shilov on 8/11/2016