6000M
Yes, folks, we finally managed to get someone to send us a mainstream laptop with an IPS display. Not that there are many choices; besides the Sony SE reviewed here, the only other options for anywhere close to a grand are the Lenovo X220 (which starts at around $1250, give or take) and the HP Envy 15 (which costs $1250 with the same 1080p panel as the VAIO SE). Sony's VAIO SE costs less for the basic model, always comes with a 1080p display, and it has plenty of other cool features as well. But are there other areas where the SE falls short, or does the sum of the parts create something awesome? Sony shipped us a higher spec unit for this review, but...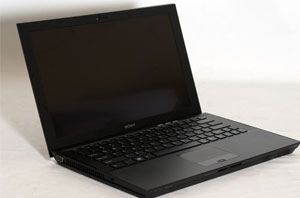 Users who want everything out of their notebook, no matter how ridiculous the demands, are probably more than at least a little curious about Sony's VAIO Z2. There's good...
88
by Dustin Sklavos on 2/13/2012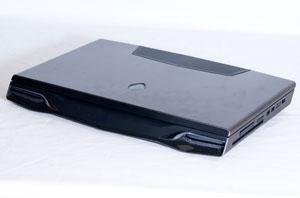 In our first run with the Alienware M18x, we sat down and took a look at the notebook itself along with NVIDIA's current top shelf mobile graphics part, the...
25
by Dustin Sklavos on 10/14/2011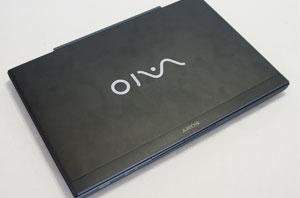 You asked for it, you got it: in house, a review of Sony's longstanding 13.3" road warrior S series. It's light, has a matte screen, switchable graphics, a mainstream...
70
by Dustin Sklavos on 9/9/2011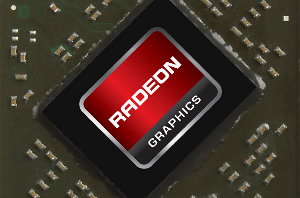 AMD's last update to their mobile GPU lineup is now over six months old, which means we're about due for another new part. Right on cue, and not long...
35
by Jarred Walton on 7/12/2011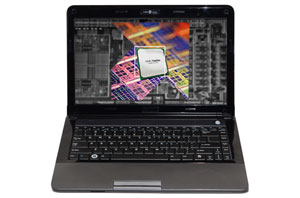 Today has been a long time in coming; we first heard about Llano way back in 2008, but even then the target date was 2011. Even so, AMD has...
177
by Jarred Walton & Anand Lal Shimpi on 6/14/2011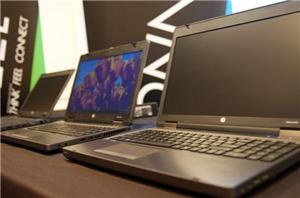 It's fair to say the refreshes HP announced for their consumer computers earlier this month seemed fairly lackluster. While nobody can complain about improved notebook speakers and the triumphant...
47
by Dustin Sklavos on 2/23/2011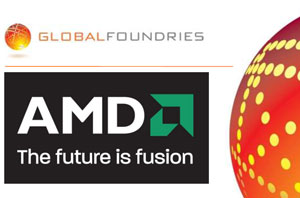 The entities formerly known as AMD—namely, AMD and GlobalFoundries—are both here in Vegas for CES, and we had an opportunity to stop by and discuss their current and future...
73
by Jarred Walton on 1/7/2011