970 EVO
Samsung is updating its mainstream NVMe SSD with a new generation of 3D NAND that brings improved performance and power efficiency. The new 'Samsung 970 EVO Plus' keeps the same controller as last year's 970 EVO, but the upgrade to 92-layer 3D TLC NAND is important enough to deserve the new product name. In our review, we've been testing the 250GB and 1TB NVMe M.2 models.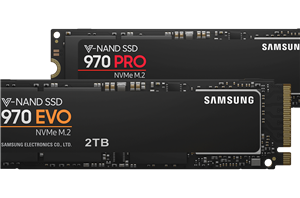 Sales of the Samsung 970 PRO and 970 EVO M.2 NVMe SSDs are due to begin tomorrow (May 7), and it appears that Samsung may be making a last-minute...
32
by Billy Tallis on 5/6/2018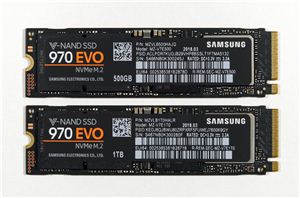 The new Samsung 970 EVO isn't their top of the line consumer SSD, but it might as well be. With their latest 3D TLC NAND flash memory and SSD...
68
by Billy Tallis on 4/24/2018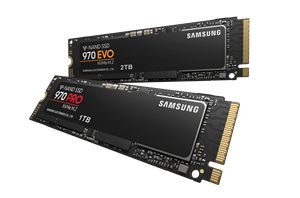 Samsung has announced the third generation of their high-end consumer NVMe SSDs. The new 970 PRO and 970 EVO M.2 NVMe SSDs use a newer controller and Samsung's latest...
17
by Billy Tallis on 4/24/2018