IO Data
Known for their rather unorthodox devices, IO Data recently introduced a new external Blu-ray drive that works with USB Type-C hosts. An otherwise typical slimline Blu-ray drive, the BRP-UT6/MC2 not only supports the latest BDXL and M-DISC specifications, but also comes with Apple Mac-compatible software. Featuring a z-height of 11 mm and weighing 220 grams, the IO Data BRP-UT6/MC2 can playback and burn all modern types of optical discs, including CDs, DVDs, BD-Rs (including LTH media at up to 6X speed for burning), BDXLs (up to four layers, 128 GB, up to 4X burn speed), and M-DISCs (up to three layers, 100 GB). The drive is not listed as being compatible with Ultra HD Blu-ray movies, so it likely lacks the necessary AACS 2.0 firmware. However...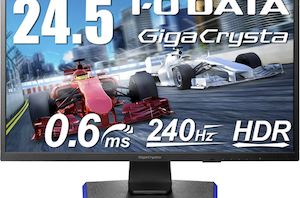 IO Data, a Japanese display vendor, has quietly started to sell gaming monitors featuring a sub-1 ms response time. The GigaCrysta family of displays are currently available only in...
14
by Anton Shilov on 12/20/2018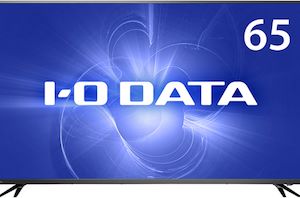 As the world's largest display suppliers are primarily focusing on popular sizes of LCDs, such as 27 or 32 inches, the smaller players tend to address and fulfil the...
15
by Anton Shilov on 12/13/2018