LPDDR5
Although Low Power DDR(LPDDR) memory has played a pivotal role in reducing PC laptop power usage, the drawback to the mobile-focused memory has always been its tight signaling and power delivery requirements. Designed to be placed close to its host CPU in order to minimize power expenditures and maximize clockspeeds, LPDDR memory is unsuitable for use in traditional DIMMs and SO-DIMMs – instead requiring that it be soldered down on a device in advance. But it looks like the days of soldered-down LPDDR memory are soon at an end, as this evening Samsung is announcing a new standard for removable and modular LPDDR memory: LPCAMM.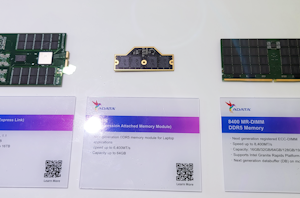 Dynamic random access memory is an indispensable part of all computers, and requirements for DRAM — such as performance, power, density, and physical implementation — tend to change now...
4
by Anton Shilov on 6/2/2023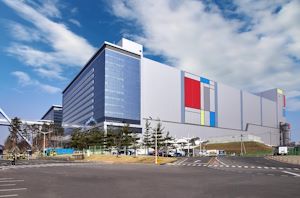 Samsung is on track to start volume production of DDR5 and LPDDR5 memory next year using a manufacturing technology that will take advantage of extreme ultraviolet lithography (EUVL). In...
20
by Anton Shilov on 3/25/2020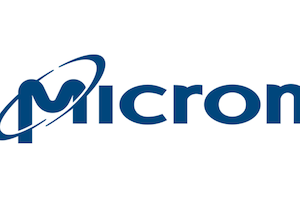 Micron this week has announced that it has started sampling the industry's first multichip package (MCP) that integrates LPDDR5-6400 DRAM and 96-layer 3D NAND flash memory. The uMCP5 device...
11
by Anton Shilov on 3/11/2020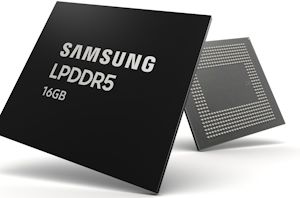 Samsung has begun mass production of the industry's first 16 GB LPDDR5 memory for upcoming smartphones, such as the Galaxy S20 Ultra 5G handsets. The new DRAM devices not...
33
by Anton Shilov on 2/25/2020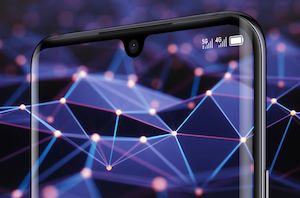 ZTE has announced the industry's first handset powered by Qualcomm's new Snapdragon 865 processor, which will be powering the majority of high-end Android smartphones this year. As expected, the...
36
by Anton Shilov on 2/7/2020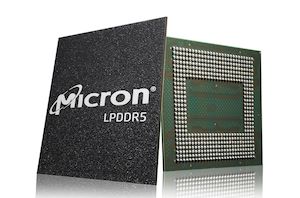 Micron has announced their first LPDDR5 DRAM is in mass production and now shipping to customers. The new RAM is significantly faster and more power efficient than LPDDR4x. One...
33
by Billy Tallis on 2/6/2020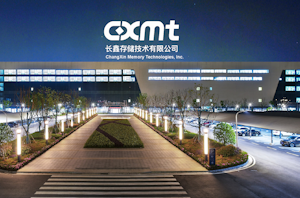 ChangXin Memory Technologies (CXMT), previously known as Innotron, has started production of computer memory using a 19 nm manufacturing technology. The company has a roadmap for at least two...
15
by Anton Shilov on 12/2/2019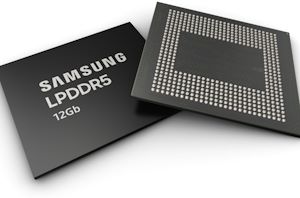 Samsung has kicked off volume production of its LPDDR5 memory devices and intends to start mass assembly of memory packages based on the new DRAMs. The company's LPDDR5 memory...
15
by Anton Shilov on 7/18/2019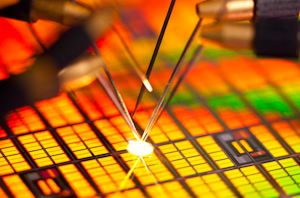 During its earnings conference call with investors and financial analysts earlier this week, Micron expressed confidence in its long-term future and strong demand for its products as new applications...
23
by Anton Shilov on 6/28/2019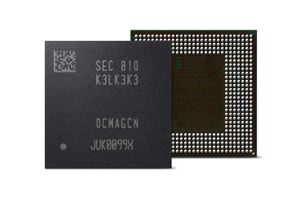 Samsung has been on a roll lately with memory & storage-related announcements, and that roll is continuing today with a new DRAM-related announcement out of the juggernaut. This afternoon...
13
by Ryan Smith on 7/16/2018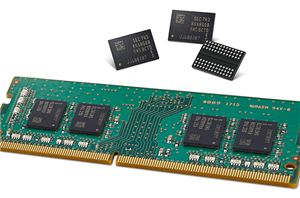 Samsung late on Wednesday said that it had initiated mass production of DDR4 memory chips using its second generation '10 nm-class' fabrication process. The new manufacturing technology shrinks die...
24
by Anton Shilov on 12/20/2017