MinisForum
We've seen AMD's Ryzen Mobile 6000 series chips show up in several mini-PC devices thus far, and now a recently-released mini-desktop from Minisforum is the smallest yet. The Mini-PC specialty firm has launched its Mercury EM680, an ultra-compact PC based on AMD's Ryzen 7 6800U that is pushing the envelope on compute density, using a far more powerful SoC than we tend to see in these daintiest of devices. In terms of size, the Minisforum Mercury EM680 can literally fit in the palm of a hand and is smaller than a can of Coke. Underneath it all, Minisforum is taking full advantage of the mobile nature of AMD's recent laptop chips, packing AMD's Ryzen 7 6800U processor (8C/16T@4.70 GHz, Radeon RX 680M) and related hardware...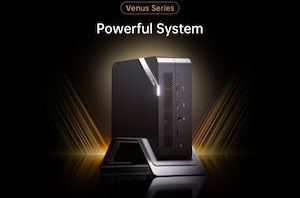 Minisforum has quietly started selling its Venus Series UM773 Lite, a compact system that packs AMD's eight-core Ryzen 7 7735HS processor. While this ultra-compact form-factor PC is rather powerful...
18
by Anton Shilov on 4/18/2023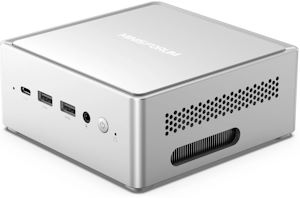 MinisForum is a well-known manufacturer from Shenzhen, China, specializing in compact systems. The company recently added the NAB6 to its diverse portfolio of mini-PCs powered by Intel processors. The...
5
by Zhiye Liu on 3/27/2023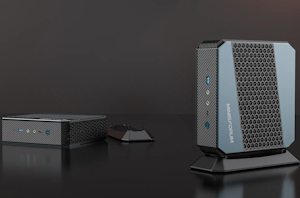 MinisForum, a Shenzhen based manufacturer of compact computing platforms, has been steadily bringing both AMD and Intel-based systems into the market. While the mix has mostly involved platforms that...
42
by Ganesh T S on 8/4/2021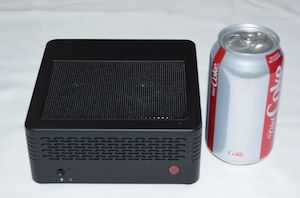 MinisForum has been making some interesting moves in the last few months with their computing platforms, ranging from the DMAF5 based on the Ryzen 3000H-series SoCs to the Ice...
3
by Ganesh T S on 9/29/2020