NV Series
Gateway announced this past Moday that they're releasing to the market a trio of value-oriented desktop (well, really nettop) replacement notebooks built around AMD's Fusion platform. Brazos has been a big hit with OEMs as nearly every major manufacturer is producing machines based around it, particularly the extremely popular E-350 APU. The new NV series from Gateway features across the board 15.6" LED-backlit 1366x768 displays, wireless-n connectivity, HDMI, 1.3-megapixel webcams, and six-cell, 44Wh batteries. They also feature the now-traditional Acer/Gateway island-style keyboard that remains the bane of my existence, much to Jarred's continued amusement. As a whole the line may not seem too exciting, but remember these notebooks are gunning for users on the strictest of budgets and top out at an MSRP of $470. Gateway's...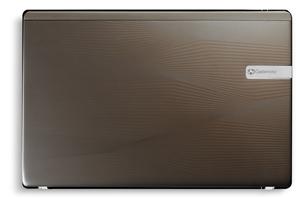 Gateway has updated its NV series of mainstream notebooks, including a new model featuring integrated WiMax connectivity. The entire line has been updated with more attractive aesthetics, improved performance...
1
by Balraj Sandhu on 10/4/2010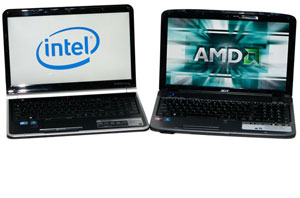 Our previous comparison between AMD and Intel laptops is now a year old, and plenty has changed since then. With a couple of the more recent releases on hand...
39
by Jarred Walton on 6/18/2010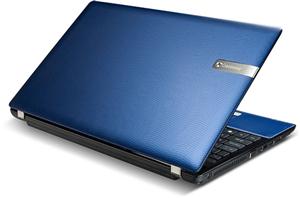 Gateway has announced their new NV59C and NV7 series of notebooks. These new models will enter the crowded mainstream notebook market, and therefore will have to offer something different...
21
by Balraj Sandhu on 5/13/2010
We've got a look at a couple of recent notebooks from the AMD and Intel camps. On AMD's side, we've got the latest Turion X2 TL-66 (and the older...
34
by Jarred Walton on 10/5/2007