Qualcomm
The last few months have seen multiple vendors launch products in the Wi-Fi 7 (802.11be) space. Mediatek demonstrated working 802.11be-compliant silicon under the Filogic lineup earlier this year. Concrete technical details and part numbers were not announced during the event. Last month, Broadcom introduced a comprehensive Wi-Fi 7 portfolio, detailing multiple 802.11be radios for access points, a networking SoC built keeping 802.11be bandwidth in mind, and a client radio for mobile applications. Wi-Fi 7 / 802.11be Background The 802.11 Working Group's focus with 802.11be has been on extremely high throughput. This has been achieved primarily through a combination of three different aspects: Support for up to 16 spatial streams Support for channel widths up to 320MHz (with operation in 2.4 GHz, 5 GHz, and 6 GHz bands) Support for...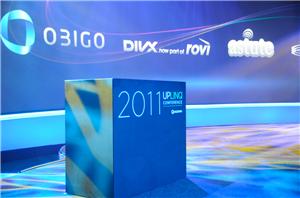 Today marks the first day of our coverage of Qualcomm's annual Uplinq conference in San Diego, California. It's our first time coming to Uplinq, a conference whose roots trace...
4
by Brian Klug on 6/1/2011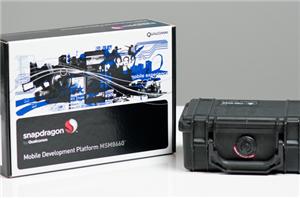 Last month Brian put together a performance preview of Qualcomm's first dual-core SoC: the 1.5GHz MSM8660. The article was mostly focused on GPU performance as the new Adreno 220...
813
by Anand Lal Shimpi on 4/27/2011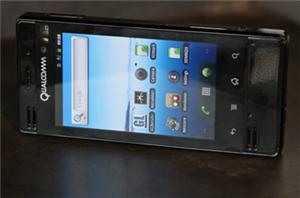 At both CES and MWC, Qualcomm teased us with their dual core Snapdragon SoC, the MSM8x60. First we saw it from afar, then they let us run tests on...
70
by Brian Klug on 3/30/2011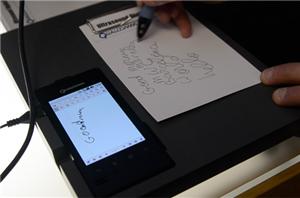 We've been talking about higher performance SoCs for quite a while now, but the number of applications for these things beyond making your UI faster is fairly limited today...
12
by Anand Lal Shimpi on 2/14/2011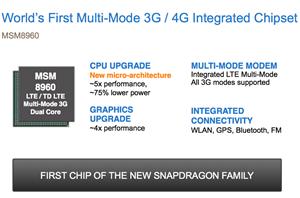 Last year Qualcomm told us about the MSM8960, its next-generation Snapdragon SoC based on a brand new microprocessor architecture. Today Qualcomm announced some more details on the architecture behind...
15
by Anand Lal Shimpi on 2/14/2011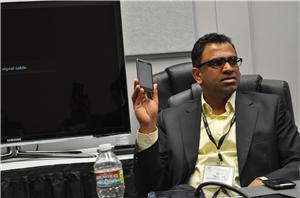 Qualcomm used CES to showcase their new dual-core Snapdragon parts, and they invited a group of bloggers to get their thoughts on the new chips. Qualcomm gave us a...
37
by Vivek Gowri on 1/12/2011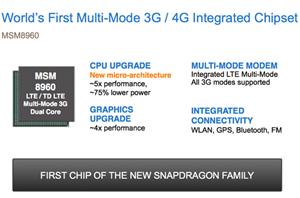 Earlier today Qualcomm briefed analysts on its Snapdragon SoC roadmap. The current Snapdragon is available in both 65nm and 45nm versions integrating a single Scorpion CPU core running at...
48
by Anand Lal Shimpi on 11/17/2010