RevoDrive
Having recently assimilated OCZ and turned it into an enthusiast-oriented consumer brand, Toshiba has released their first M.2 PCIe SSD into the consumer market. Initially previewed by OCZ as the RevoDrive 400 and now simply the OCZ RD400, it is a high-end PCIe 3 NVMe SSD based on last year's OEM-only Toshiba XG3.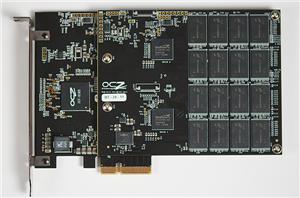 Although consumer SSDs are far from a mature technology, PCIe SSDs are even further behind on the growth curve. The upside is huge. As SandForce has already demonstrated with...
38
by Anand Lal Shimpi on 6/28/2011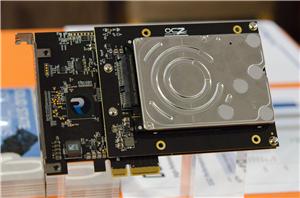 OCZ is feeling quite experimental these days as it has announced a hybrid RevoDrive. Take the new RevoDrive 3 and use it as a cache in front of a...
12
by Anand Lal Shimpi on 5/31/2011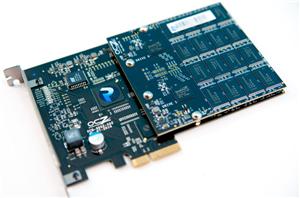 Over the summer we previewed OCZ's first affordable PCIe SSD: the RevoDrive. Made of a pair of SandForce SF-1200 controllers behind a PCI-X RAID controller and a PCI-X to...
46
by Anand Lal Shimpi on 11/4/2010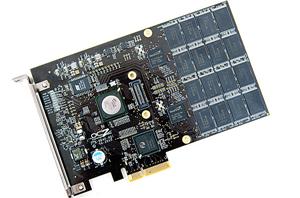 Take two SandForce SF-1200 controllers and put them on a card with a boatload of NAND and a RAID controller. Add some special sauce to keep the price low...
62
by Anand Lal Shimpi on 6/25/2010
PCIe based SSDs have been reserved for enterprise use ever since their introduction. Generally limited by pricing, even OCZ's own forays into the PCIe SSD market have been targeted...
35
by Anand Lal Shimpi on 5/31/2010