An Arm SBSA System
As noted, the one thing that sets the eMag Workstation apart from most other Arm-based embedded systems in the market, is the fact that it's an SBSA (Server Base System Architecture) compliant system.
What SBSA mandates as a standard, is for a vendor to design the hardware in a certain way such that the CPU, the system timers, interrupts and PCIe handling operates in such a way, that any SBSA compliant operating system image would be able to boot on it.
That's in stark contrast with most other Arm embedded systems in the market – take Nvidia's Jetson Arm development kits: while these system do have images for popular OSes such as Ubuntu, these are provided and maintained by Nvidia, with customised kernels and baked-in drivers. You're reliant on the vendor to actually update the OS images, lest you actually go ahead and compile your kernels and OS yourself – if possible at all.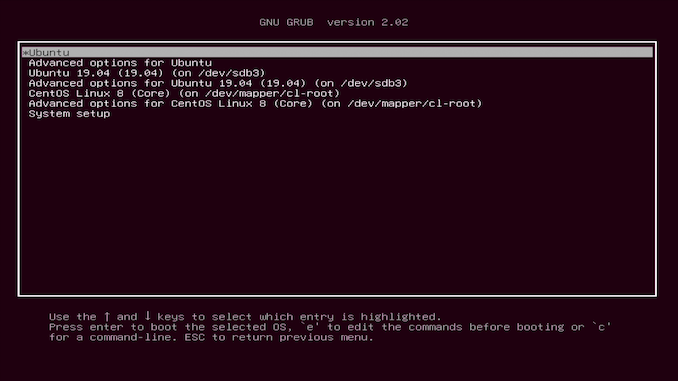 An SBSA system on the other hand will be able to boot generic OS images – essentially the same way it would work on any x86 desktop or server system on the market.
In essence, that's the one main advantage of the eMAG Workstation over any other Arm embedded system, and it's a strong advantage from a software standpoint.
The system has a comprehensive BIOS with tons of configuration options. The options here match and exceed what you'd find in a typical x86 system – overclocking options aside of course.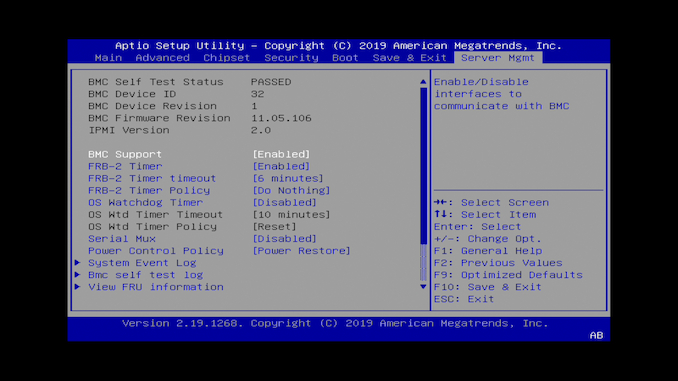 One important aspect of the system is that this is a server motherboard with a BMC. The BMC is an ASPEED AST2500 chip that allows independent management of the system through the dedicated BMC Ethernet port on the back of the system, allowing for two BIOS images to be set and configured.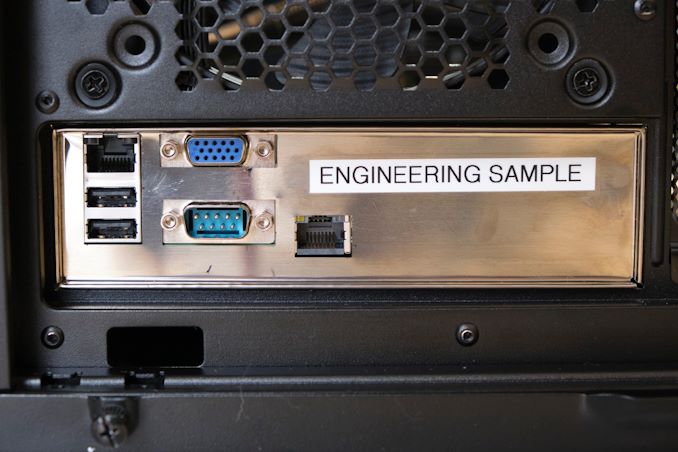 It also serves as the 2D driver allowing for (non-accelerated) VGA display output via the D-Sub connector on the back of the system. There's also a serial connection for terminal access.
One big disadvantage of the BMC nature of the system and the SBSA architecture, is that boot times are horrible. Booting and rebooting the system is a matter of test of patience with each cycle taking between 4 to 5 minutes, as demonstrated in the above video capture. The BMC bootup itself is around 1:20 minutes before we get to the BIOS screen, and then another painful 3 minutes for Linux to actually boot up to the login screen. The ecosystem still has a lot of work ahead to optimise this aspect of Arm systems.