Netgear's Attempt at Convergence
A popular product at Netgear's booth this year was Netgear's EVA8000 Digital Entertainer HD.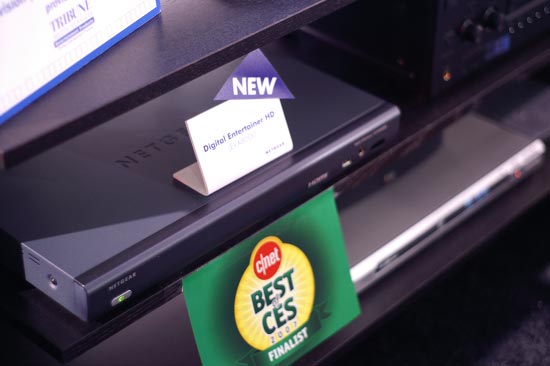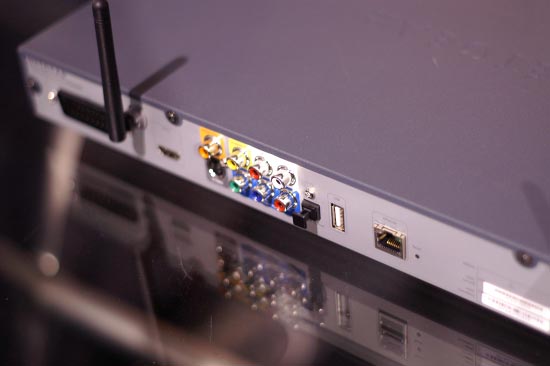 Although we've seen networked set-top boxes before, this one looks to have upped the ante with 1080p HD playback over HDMI and the ability to watch YouTube videos. You can search for a specific YouTube tag or use one of the pre-defined searches on the unit such as the Top 25 videos. The box does lack user defined YouTube search queries, however. Representatives at Netgear's booth told us this was a limitation on You Tube's side because there is no open interface to their search engine yet.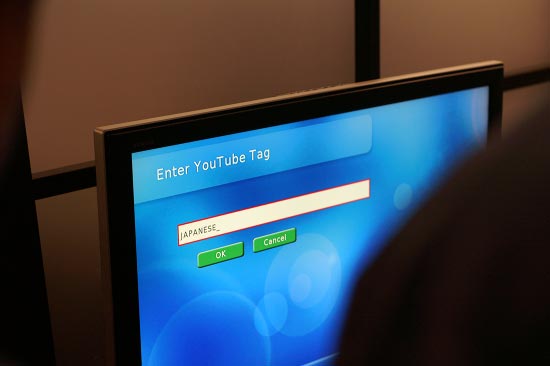 In addition to YouTube, the EVA8000 can stream audio, video and pictures from your PC (or Mac, or any UPnP capable storage device). Streaming can be done over either a 10/100 ethernet connection or 802.11b/g. Most popular non-DRM codecs are supported including MP3, WAV, WMA, AAC, and FLAC on the audio side. Video codecs include MPEG 1, 2, 4, WMV, XVID and DIVX (unofficially). The unit can also pass-through (but not decode) digital audio over the optical TOSLINK connector. A receiver that can decode digital audio will be required in order to take advantage of this, however.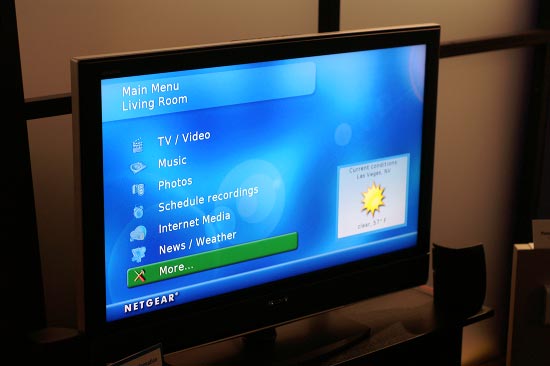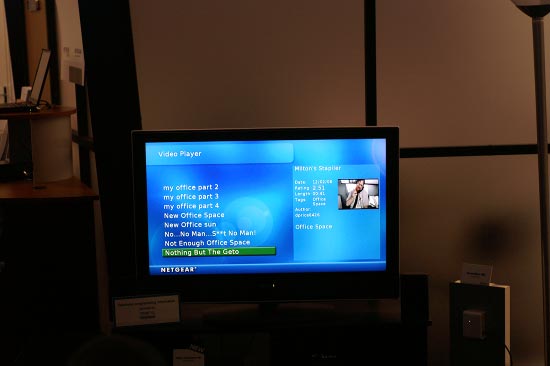 One feature we really enjoyed about the EVA8000 was it's ability to stream content without requiring software to be installed on your computer. The box can grab content from any UPnP-capable storage device and even access SMB drives. Proprietary software is only required for playing DRM content or scheduling recordings (which uses your PC's TV tuner and hard drive).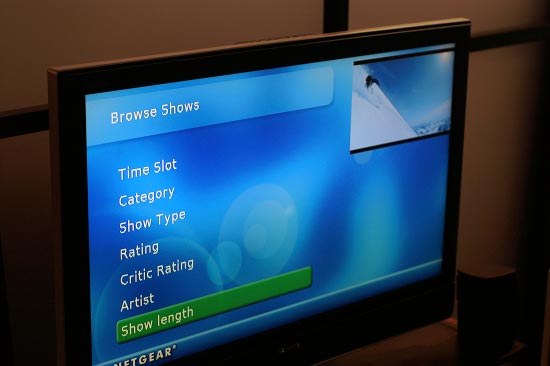 The biggest disappointment of this unit is it's price tag. Netgear says the unit will MSRP for around $350 and will be available in Q2 2007.