Meet the IBIS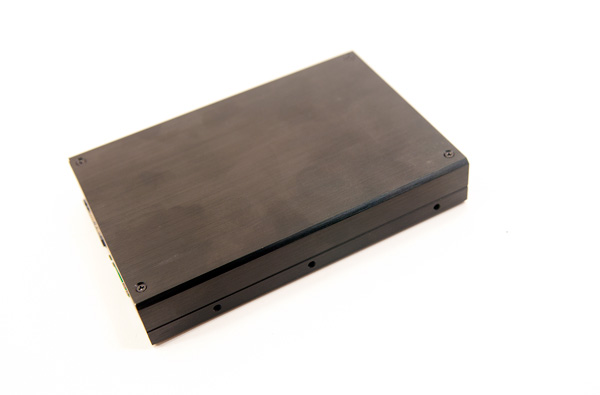 OCZ sent us the basic IBIS kit. Every IBIS drive will come with a free 1-port PCIe card. Drive capacities range from 100GB all the way up to 960GB:
OCZ IBIS Lineup
Part Number
Capacity
MSRP
OCZ3HSD1IBS1-960G
960GB
$2799
OCZ3HSD1IBS1-720G
720GB
$2149
OCZ3HSD1IBS1-480G
480GB
$1299
OCZ3HSD1IBS1-360G
360GB
$1099
OCZ3HSD1IBS1-240G
240GB
$739
OCZ3HSD1IBS1-160G
160GB
$629
OCZ3HSD1IBS1-100G
100GB
$529
Internally the IBIS is a pretty neat design. There are two PCBs, each with two SF-1200 controllers and associated NAND. They plug into a backplane with a RAID controller and a chip that muxes the four PCIe lanes that branch off the controller into the HSDL signal. It's all custom OCZ PCB-work, pretty impressive.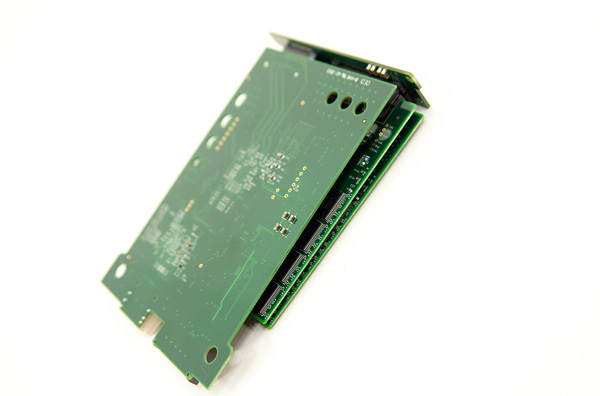 This is the sandwich of PCBs inside the IBIS chassis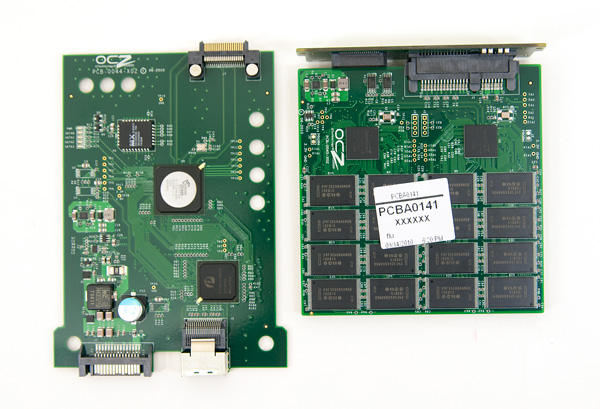 Pull the layers apart and you get the on-drive RAID/HSDL board (left) and the actual SSD cards (right)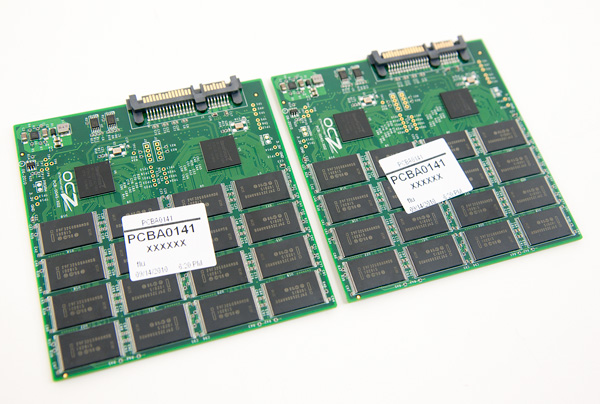 Four SF-1200 controllers in parallel, this thing is fast
There's a standard SATA power connector and an internal mini-SAS connector. The pinout of the connector is proprietary however, plugging it into a SAS card won't work. OCZ chose the SAS connector to make part sourcing easier and keep launch costs to a minimum (designing a new connector doesn't make things any easier).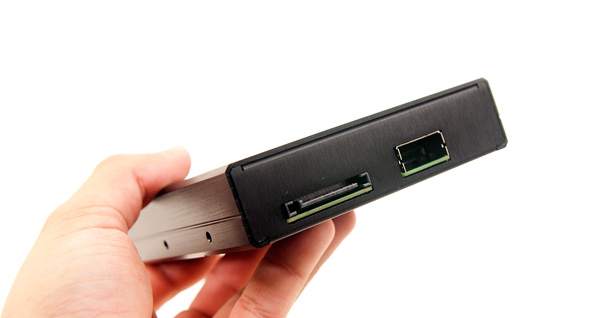 The IBIS bundle includes a HSDL cable, which is a high quality standard SAS cable. Apparently OCZ found signal problems with cheaper SAS cables. OCZ has validated HSDL cables at up to half a meter, which it believes should be enough for most applications today. There obviously may be some confusion caused by OCZ using the SAS connector for HSDL but I suspect if the standard ever catches on OCZ could easily switch to a proprietary connector.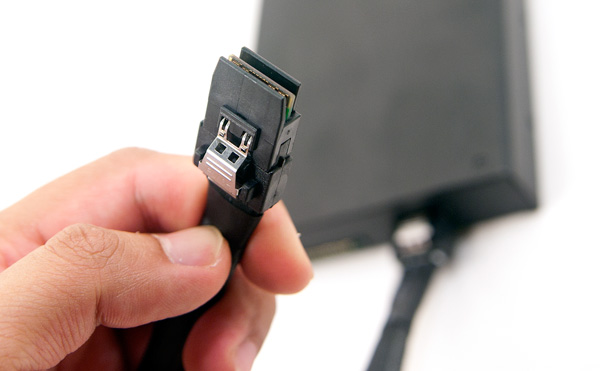 The 1-port PCIe card only supports PCIe 1.1, while the optional 4-port card supports PCIe 1.1 and 2.0 and will auto-negotiate speed at POST.