Unboxing Impressions and Connectivity
The box that comes with the unit is designed with more style than its predecessor's box, and states its main features on the side of the box.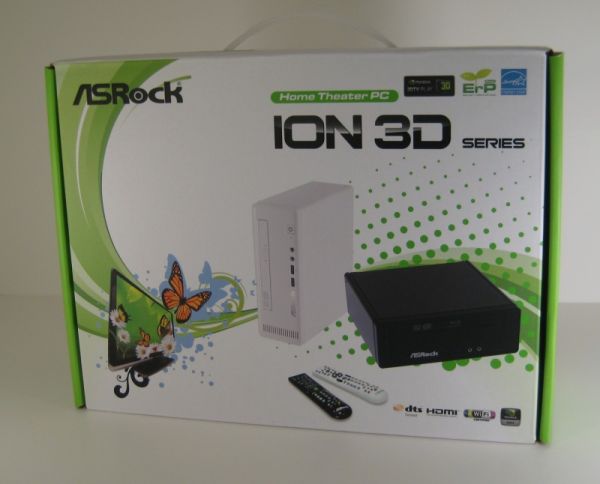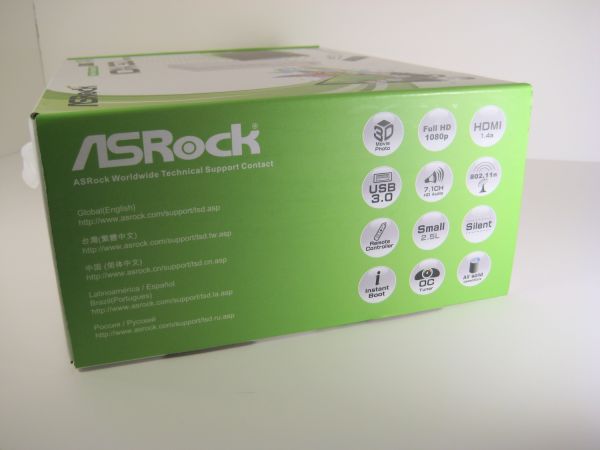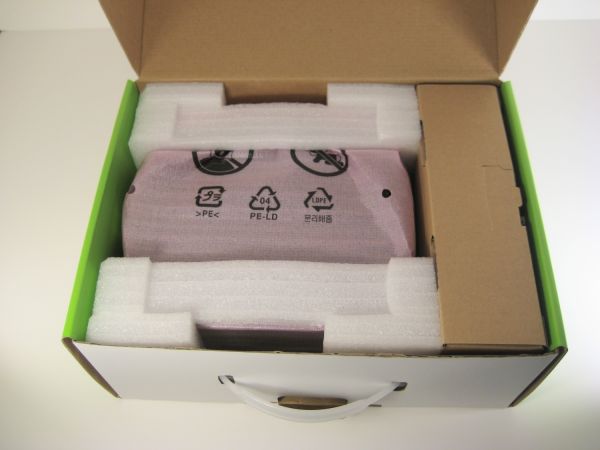 The ION 3D we received came with the following packaged items:
65W AC Adapter
MCE remote and batteries
A non-slip mat for the device to sit on.
CD with drivers and ASRock utilities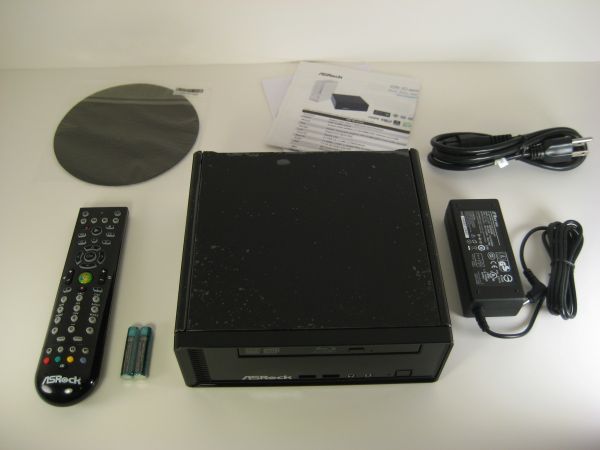 The case of the ION 3D unit itself is practically indistinquishable from the front from the Core 100HT-BD, which is a good thing, as the design and aesthetics are top notch. It's not quite as good as the higher end Vision 3D with its slot loading drive, but it's still very functional and pleasing for all but the pickiest of users. Needless to say this is an improvement from ASRock's previous ION offering, as the ION 330 did not have front facing USB ports.
The back side of the device has most of the connectivity options that you would expect: power adapter port, HDMI, VGA, DVI, Optical S/PDIF, audio, gigabit network, and plenty of USB ports. There are no USB 3.0 ports on the rear of the device, and no e-SATA port. The rear of the device once again is similar to the 100HT, the only difference being the fact that the ION 3D has a DVI connection but lacks e-SATA connectivity.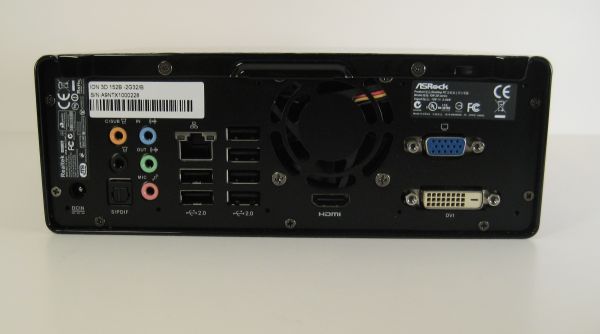 In table form, The ION 3D features the following connectors:
A/V Connectivity Options for the ION 3D 152B
Option
Status
HDMI
Yes [v1.4a]
Component
Yes
Composite
No
VGA
Yes
SPDIF
Yes [Optical]
Stereo
Yes
Data Connectivity Options for ION 3D 152B
Option
Status
Optical Disk Drive
Yes [Blu-Ray]
USB
Yes [6 x v2.0, 2 x v3.0]
eSATA
No
LAN
Yes [ 1000 Mbps GbE ]
Internal HDD
Yes [ 320 GB ]
WiFi
Yes [ 300 Mbps 802.11n ]
Card Reader
No