OCZ Z-Drive R3
OCZ also demonstrated the new Z-Drive R3, a PCIe SSD with four SF-1500 controllers behind a Marvell RAID controller. The end result is the performance of four SandForce SSDs in RAID-0 on a single half-height PCIe card: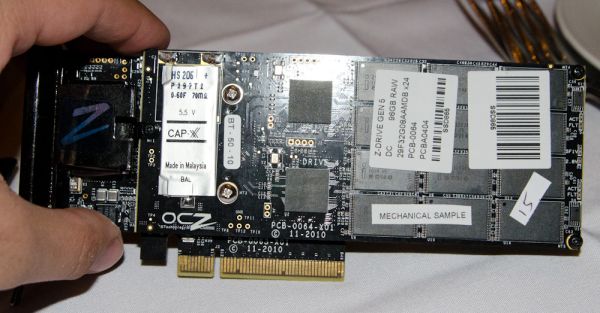 OCZ ran a quick run of ATTO on the Z-Drive R3 at the show, showing peak reads/writes of 1GB/s.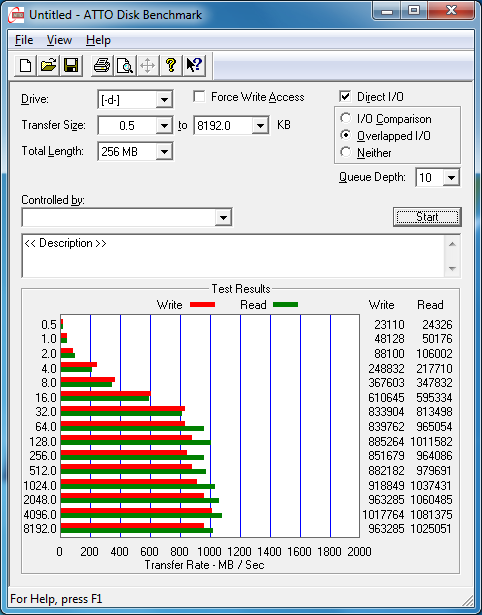 New 3.5" Chassis
OCZ also demonstrated a new, slimmer chassis for its 3.5" SSDs like the Vertex 2 and Agility 2: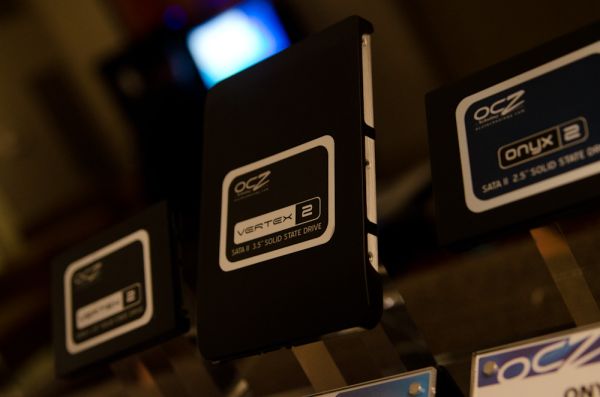 On the other end of the spectrum, OCZ presented an even bigger (physically) drive: the IBIS XL. Now this isn't going to be productized, but it's simply something to test the waters with. The IBIS XL fits into a standard 5.25" drive by and starts at 4TB.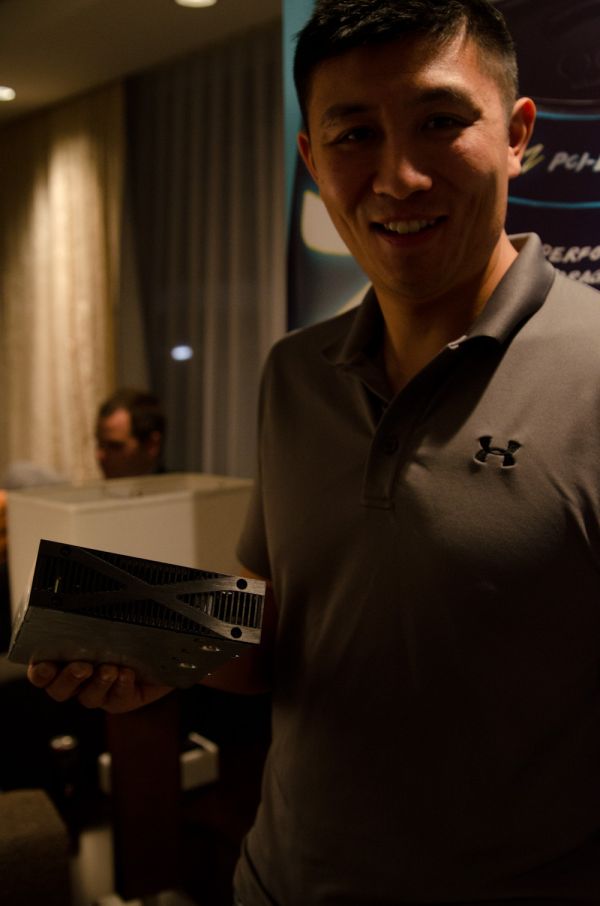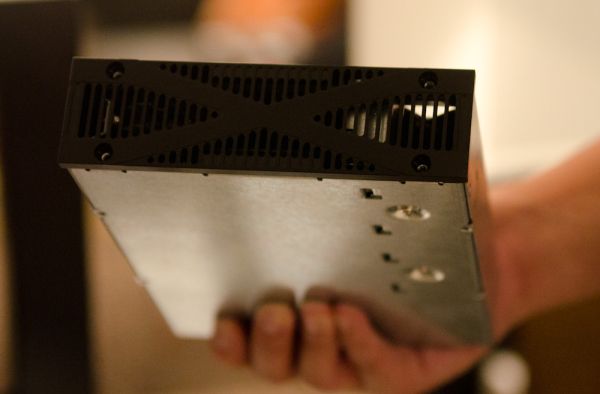 Speaking of IBIS, OCZ plans to bring an optical version of the IBIS' HSDL interface to the market. OCZ didn't have a live demo of optical HSDL, but here's a shot of an optical HSDL card: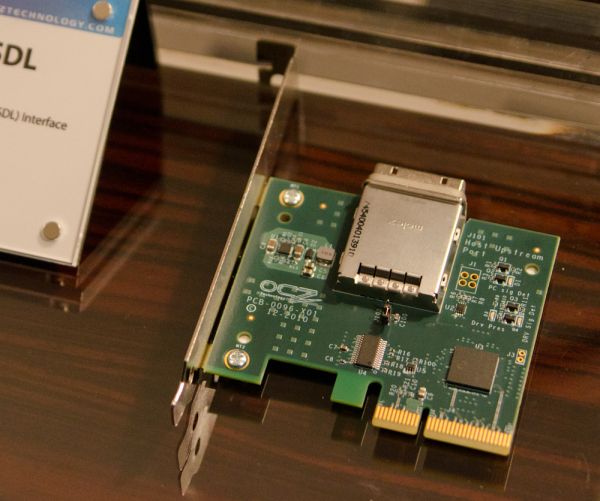 Unfortunately OCZ has yet to convince any motherboard makers to implement HSDL ports on boards, so at this point the standard continues to be quite limited.