NETGEAR officially lists this product on its website under the Home Theatre section, which may seem strange for a networking device that is in reality a TCP/IP 802.11x device. However, looking at the packaging reinforces the marketing decision that NETGEAR has made.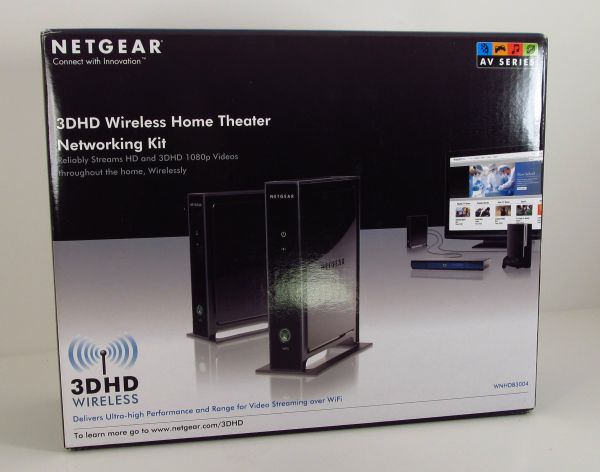 The NETGEAR 3DHD kit comes with a pair of WNHD3004 devices. Tthese two units come paired from the factory to work with each other out of the box. Additional WNHD3004 devices can be added to the networking configuration as needed.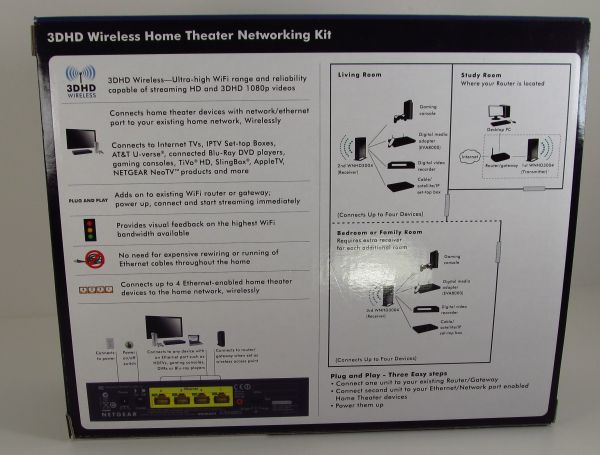 The kit (WNHDB3004) includes:
2x Networking Units (WNHD3004)
2x AC Power adapters
2x 6' Ethernet cables
1 Instruction Guide
2x Detachable Stands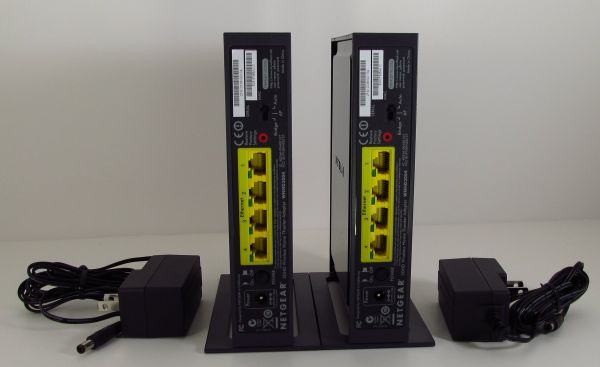 Since the two adapters in the kit come paired from the factory, there is very little configuration required; the devices worked plug and play. Connect one unit to your existing router or switch, and the other to your devices at the remote location. If desired the devices can be changed from the AUTO setting to specifically declare the device the access point or the bridge device. The units have reset buttons and also include switches for turning the device on and off.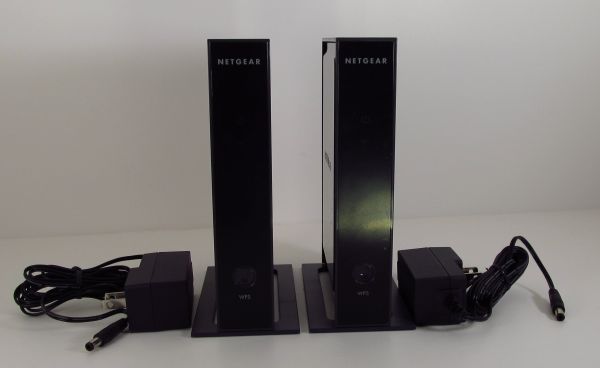 The front of the device is simplistic. It features one WPS button, for when the device is acting as the access point, and two indicator LEDs. One shows that the device has power, and another gives the user some sort of indication of connectivity. Green means the connection exists and is fast, orange for average connectivity, and red for a slow or nonexistent connection.
The device does not make use of gigabit ethernet ports; wireless speeds very rarely exceed 100Mbps, so the addition of gigabit ports would only be useful for the communication of devices between each other on the other side of the bridge. Most users would not need to make use of the higher speeds gigabit support would provide in this very specific configuration, and NETGEAR has opted to keep costs down by utilizing 100Mbps ports.