The Netgear NTV200 UI is based on Adobe StageCraft 1.2, but the fonts and the design of the home screen are nothing to write home about. In fact, the layout and ad-placement make for a very cluttered look. I am not a big fan of boxes like the Rokus and the NTV200 trying to shove advertisements down your throat (given that you have already paid money to purchase the unit). While the Roku has a pleasing 10-foot UI and just one ad beneath the carousel, the NTV200 goes overboard with two ads right on top. At the least, it would be nice if these boxes gave users the options of turning the ads off.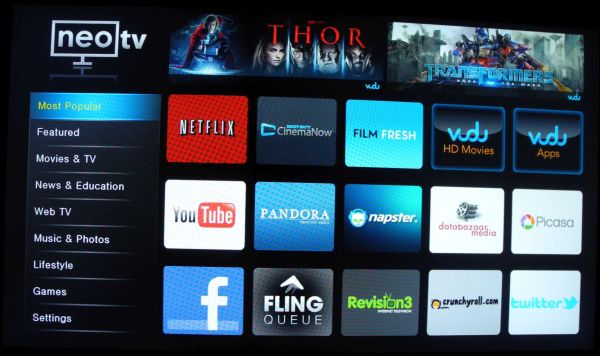 The NTV200 helpfully breaks up the various apps into different categories in the left pane. Like the Roku 2, we also have a selection of games, but the few that I tried didn't make for an interesting big screen experience. Unlike the Roku 2's BCM2835, I suspect that the BCM7615 lacks a 3D graphics engine explaining the lack of better games (like Angry Birds) and the staid user interface.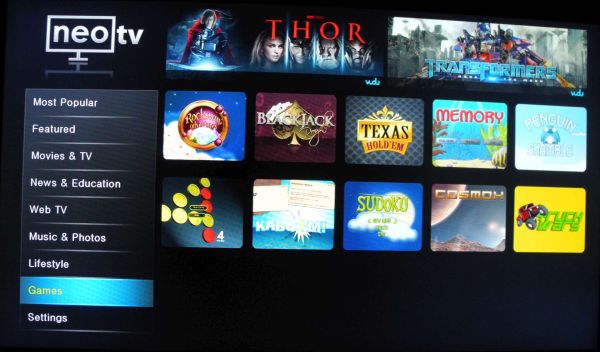 The remote control bundled with the unit is quite different from the usual remotes. For a small remote, it does feel quite solid in the hand, but I have seen people complaining about it too..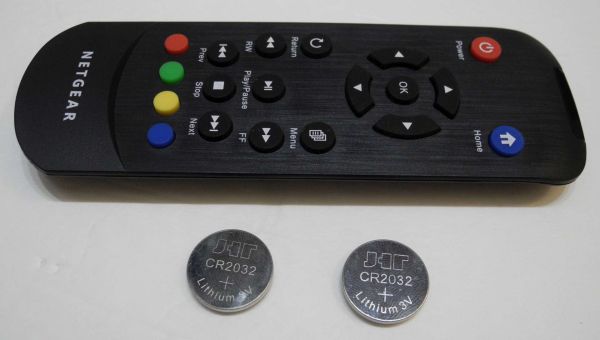 Fortunately, the NTV200 offers two other ways to control the unit. The first one is with the help of either an iOS or an Android device. Apps are available for both versions in the respective app stores. We took the Android app out for a spin and were quite satisfied with the functionality (except for the startup time, which could have been shorter). Some screenshots of the Android remote in action are given below.
The second way is through the HDMI-CEC link. I have had the opportunity to play with a large number of HDMI devices, and the NTV200 is one of the very few which actually implements good support for HDMI-CEC. With this, I was able to use my TV remote as well as receiver remote to carry out basic navigation as well as selection of menu items. Since the remote has only a few possible key press combinations, CEC with the NTV200 is much easier to use when compared to using it with other CEC enabled media streamers like the WDTV Live Streaming Media Player and the Popcorn Hour A300.