System Performance
I think when you look at a system like the DigitalStorm Bolt, it begins to sink in just how much power you can really cram into a tiny space. The Intel Core i5-3570K may not enjoy Hyper-Threading, but in every other way it's essentially one of the best gaming CPUs you can buy today and an absolutely killer value for enthusiasts. That said, DigitalStorm may have missed the boat a little bit by opting for an SSD caching solution instead of a dedicated SSD. We'll see in the benchmarks.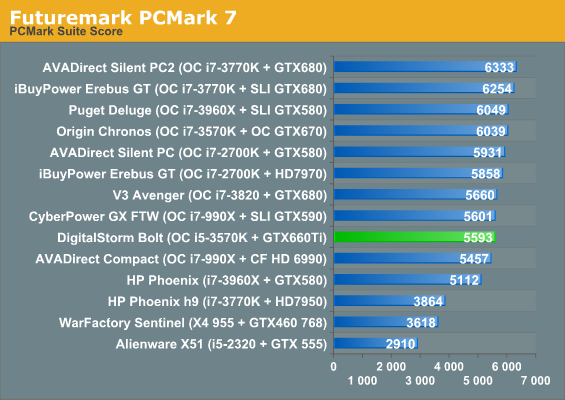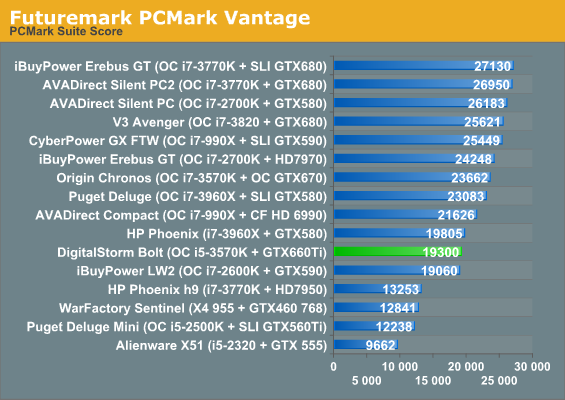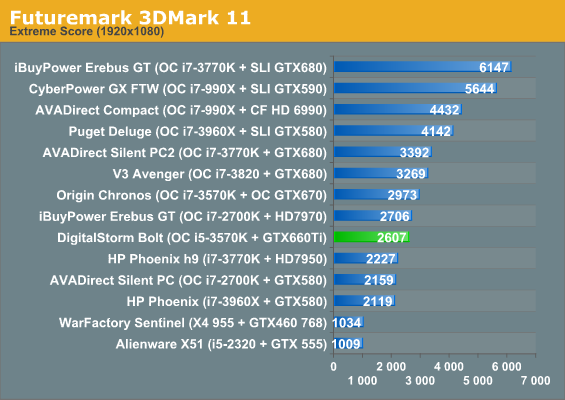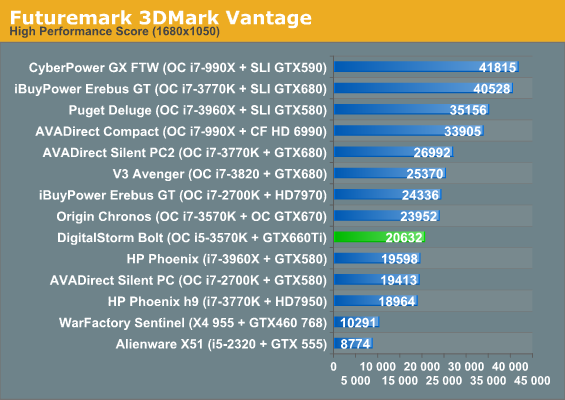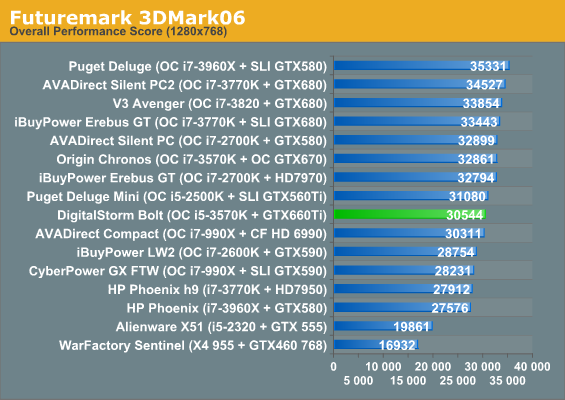 The Futuremarks are mostly kind to the Bolt, but it's clear there could've been a bit more oomph. DigitalStorm's shop page for the Bolt ranks the i5-3570K in this Level 3 configuration as being just as good for multitasking and general performance as the i7-3770K in the Level 4, but that's clearly not the case. In our charts, the i7-3770K is able to produce a very healthy lead during overclocking. You'll see that for gaming Hyper-Threading is basically pointless, but for media tasks the extra four logical threads can make a real difference.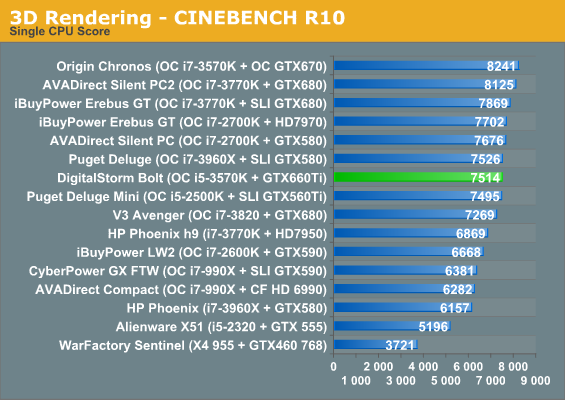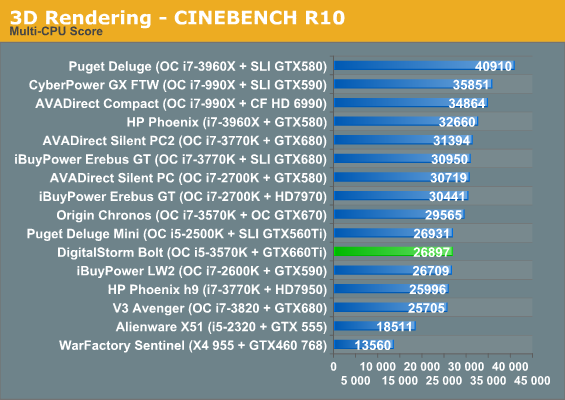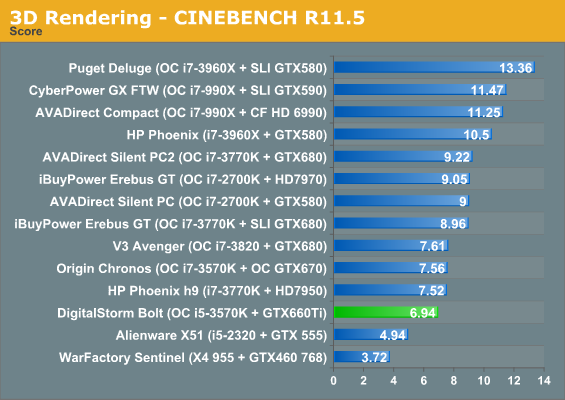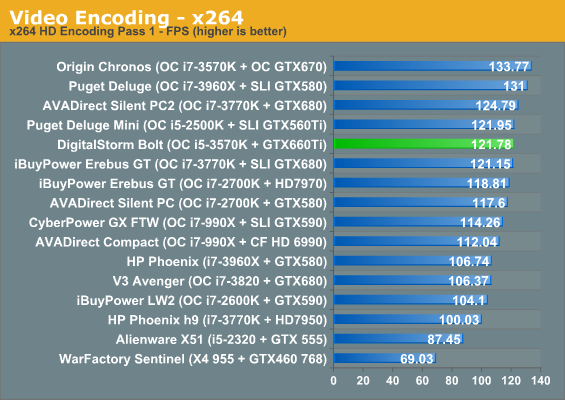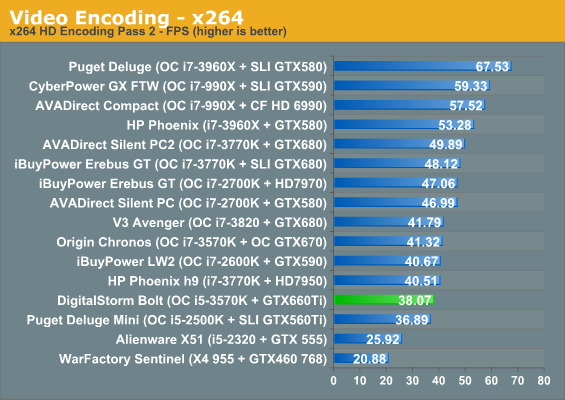 Scores on the CPU-centric tests fare about as well. The i5-3570K in the Bolt is hampered both by the lack of Hyper-Threading and by its more modest overclock. However, I'm extremely keen to point out that the overclock on the i5-3570K is also both more manageable and more efficient; many of these other systems are using much more elaborate cooling and oftentimes push core voltages well beyond where I'd be comfortable with them. Performance of the i5-3570K is plenty by most measures, and you'd need not just Hyper-Threading but more cores and/or a potentially unrealistic overclock to get a substantial jump on it.