Android 3.2
Acer has formally announced the US pricing and launch date details for the Iconia A200, the follow up to the Iconia A500 tablet it launched mid-last year. The A200 specsheet reads pretty similar to the A500, with a 10" 1280x800 display, Honeycomb 3.2, Nvidia's tried-and-true Tegra 2 computing platform, 1GB of memory, microSD expandable storage, a full size USB port, and your choice of 8GB ($329) or 16GB ($349) internal NAND. Some of the bigger changes include the deletion of the rear facing camera (a 2MP front facing webcam remains), but by far the biggest difference is the change in industrial design. The A200 has a much cleaner and more elegant design than the A500, with a smooth, rounded backplate done in a titanium...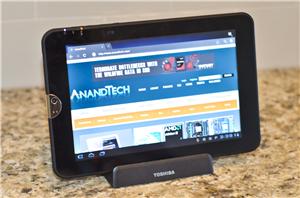 It appears that this is the season of inexpensive Android tablets, and with Christmas less than two weeks away, a well-discounted Honeycomb tablet is an interesting gift idea. When...
33
by Vivek Gowri on 12/12/2011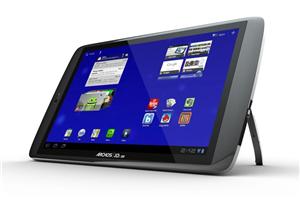 The saga of the Archos G9 tablets, once dubbed the world's fastest, has been a little drawn out. Archos originally intended to have 1.5 GHz variants out by this...
9
by Jason Inofuentes on 12/2/2011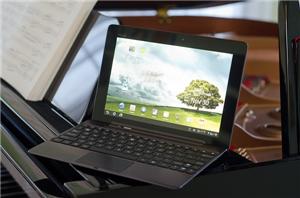 Going from making good motherboards to going head to head with Samsung for Google's affection is a pretty big step for ASUS, but it's one that the company has...
205
by Anand Lal Shimpi on 12/1/2011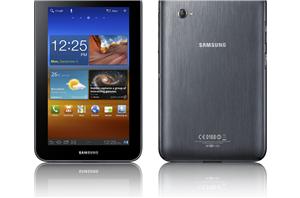 Samsung hasn't been shy about pumping out Android tablets abroad, and so far we've seen them trickling our way steadily but surely. And so, today Samsung announced that the...
13
by Jason Inofuentes on 10/21/2011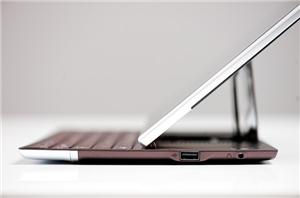 I understand the appeal of tablets. Regardless of OS, they all provide a far more intimate experience when browsing the web and reading emails. I genuinely prefer doing both...
35
by Anand Lal Shimpi on 10/4/2011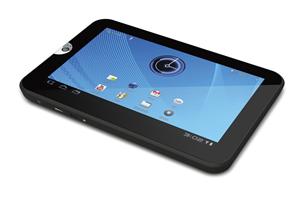 Now that the 10" tablet market is pretty well fleshed out, the new hot device to have this season is a smaller tablet in the 7-9" range. Toshiba came...
12
by Vivek Gowri on 9/28/2011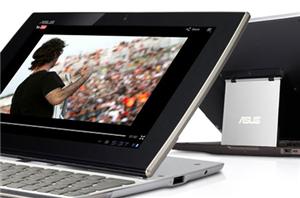 Originally introduced in January at CES, alongside the Transformer, Asus has quietly announced the availability of the Asus Eee Pad Slider. You'll recall, the Transformer maintained the traditional tablet...
18
by Jason Inofuentes on 9/20/2011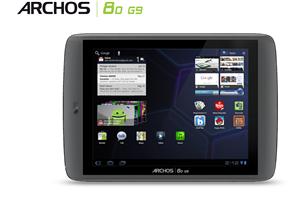 Ready to experience "the fastest tablets in the world?" Well you'll have to wait just a little longer. Archos announced that their new 80 G9 tablet would go on...
23
by Jason Inofuentes on 9/16/2011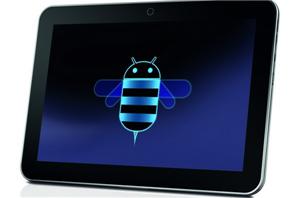 Toshiba is joining the race to produce the thinnest possible tablet with their newly announced AT200 tablet, successor to the Toshiba Thrive/AT100. Eschewing the full sized ports and chintzy...
10
by Jason Inofuentes on 9/1/2011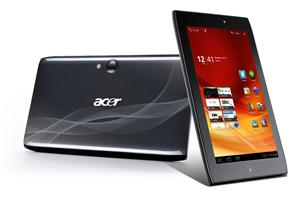 With today's introduction of the Acer Iconia Tab A100, the 7-inch Honeycomb tablet era begins. Vivek and Jarred looked at the new entrant's big brother, the 10.1" A500, and...
22
by Jason Inofuentes on 8/12/2011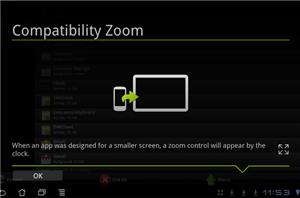 Back in June, Google announced that Android 3.2 would be arriving beginning this summer for Honeycomb tablets. Motorola, being Google's launch partner for Honeycomb, was first to get the...
30
by Anand Lal Shimpi on 8/3/2011