Corsair Performance Pro
Shortly after the Plextor M3 review went live, I received numerous emails asking us to review Corsair's Performance Series Pro. Your voice was heard and we went and asked Corsair for a review sample, and here we are with the results. There aren't too many Marvell SSDs on the market so the Performance Pro stole my attention immediately. When testing a SandForce drive, you pretty much know what to expect. Only Intel uses in-house firmware whereas the rest use the firmware that SandForce provides. That limits differentiation a lot. When it comes to Marvell, things are a lot more open and interesting. Firmwares are often proprietary and that's why you never know what to expect. Several readers pointed out the similarity between Corsair's Performance Series...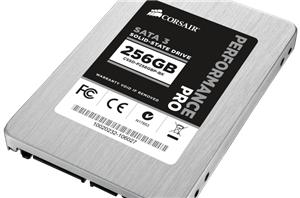 Corsair is no stranger to Marvell based SSDs. Prior to its current flagship Force 3 and Force GT (SF-2281 based) SSDs, Corsair released the Performance 3 Series using Marvell...
10
by Anand Lal Shimpi on 11/10/2011