Uplinq
We're at Qualcomm's Uplinq 2013 conference where Qualcomm's CEO Paul Jacobs has announced Qualcomm Toq, a smartwatch with a Mirasol color screen that can still be viewed outdoors in bright sunlight with touch capabilities, and wireless charging capabilities through WiPower LE. The Toq shows notifications and looks like it has a few applications of its own, can control music playback and play locally to wireless headsets, and looks like it can do things like screening calls and show a variety of different watchfaces. Qualcomm is trying to leverage its mobile silicon leadership, Mirasol display, and enable partners to deliver better wearable products. The Mirasol display stays on all the time, never turns off, but still lets the Toq last multiple days between charges. Later this month...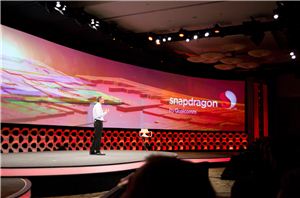 Qualcomm's chips have been finding their way into more and more handsets, as they remain alone with a Cortex-A15 class core in the fight. But the dual-core 28nm, 1.5...
33
by Jason Inofuentes on 7/16/2012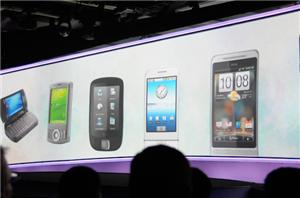 Today is the second and last day of Qualcomm's Uplinq conference in San Diego California, but we've still got a bunch in store. This morning, we sat down at...
32
by Brian Klug on 6/2/2011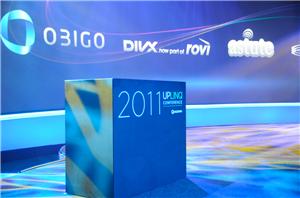 Today marks the first day of our coverage of Qualcomm's annual Uplinq conference in San Diego, California. It's our first time coming to Uplinq, a conference whose roots trace...
4
by Brian Klug on 6/1/2011