ASUS U41JF: Granting Arrandale a Stay of Execution
We've given ASUS' U-series of laptops/notebooks plenty of praise since we first looked at the UL80VT back in late 2009. As one of the forerunners for switchable graphics, and sporting a large 8-cell battery that managed to last over 14 hours in ideal circumstances (or "only" about 10 hours for moderate Internet use), it had plenty of good ideas. When NVIDIA launched their Optimus Technology a few months later, seeing ASUS as the first major OEM to support the feature was hardly a surprise.
Time passes quickly in the computer world, and devices that were once cutting edge start to look dated and slow. Overclocked CULV processors and G 210M/310M graphics were fine in 2009, less so in 2010. These days you can't swing a power brick without hitting an Optimus enabled laptop, and while we liked a lot of the updates to the core platform in ASUS' U30JC, we had two chief complaints: the LCD and the GPU.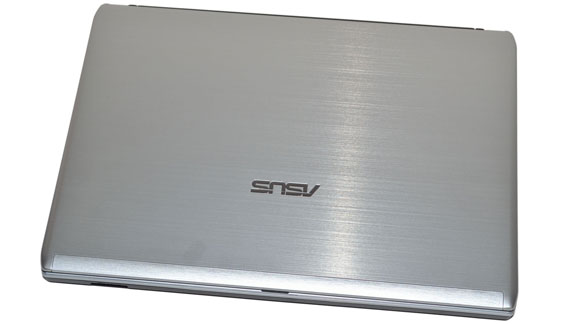 Roughly 18 months after the first "modern" U-series laptop, ASUS is finally addressing at least one of our complaints. We've seen faster GPUs with Optimus in their N-series laptops (i.e. the N61JV, N82JV, and N53JF), but those all cut the battery to a mere 48Wh capacity instead of the 84Wh we've come to know and love. Now we finally get two new parts, the U41JF and U31JG, where we get a midrange GPU with a large battery, with a reasonable price as a bonus.
Ah, but there's always a catch, and in this case the catch is Arrandale. Sandy Bridge launched in January, was delayed in February thanks to the Cougar Point chipset bug, but is now rolling out to the four corners of the world; however, the new U-series laptops are still using the older Arrandale dual-core processors. How much of a difference will that make in performance? Can overclocking, battery capacity, and other features improve the situation? Here's how the U41JF we received for review specs out.
ASUS U41JF-A1 Specifications
Processor
Intel Core i3-380M
(2x2.53GHz + HTT, 32nm, 3MB L3, 35W)
Overclockable to 19x153 (2.91GHz)
Chipset
Intel HM55
Memory
2x2GB DDR3-1333 CL9 (Max 8GB)
Graphics
Intel HD Graphics (Arrandale)
NVIDIA GeForce GT 425M 1GB GDDR3 Optimus
96 SPs, 560/1120/1600MHz Core/Shader/RAM clocks
Display
14" WLED Glossy 16:9 768p (1366x768)
(AU Optronics B140XW02 v1)
Hard Drive(s)
500GB 7200RPM HDD
(Western Digital WD5000BEVT-80A0RT1)
Optical Drive
DVDRW (Matshita UJ892AS)
Networking
Gigabit Ethernet (JMicron JMC250)
802.11n (Atheros AR9285 – 150Mbps)
Bluetooth (Broadcom BC-270)
Audio
2.0 Altec Lansing Speakers
Microphone and headphone jacks
Capable of 5.1 digital output (HDMI/SPDIF)
Battery
8-Cell, 14.4V, 5.8Ah, 83Wh
Front Side
Memory Card Reader
Left Side
2 x USB 2.0
HDMI 1.4
Gigabit Ethernet
VGA (D-SUB)
Exhaust vent
AC Power Connection
Right Side
Headphone/S-PDIF Jack
Microphone Jack
1 x USB 2.0
Optical Drive
Kensington Lock
Back Side
N/A
Operating System
Windows 7 Home Premium 64-bit
Dimensions
13.31" x 9.84" x 1.0-1.06" (WxDxH)
Weight
4.78 lbs (with 8-cell battery)
Extras
0.3MP Webcam
86-Key keyboard
Flash reader (MMC, SD, MS/Pro)
Office 2010 Starter
Warranty
2-year standard warranty
Pricing
MSRP: $899
Online: Starting at $819
We've seen nearly every item on this list at some point, and all of the major features are present and accounted for. Let's focus on the areas where the U41JF isn't just another run-of-the-mill laptop. The HDD, DVDR, audio, and networking are all common items. As far as missing features, there are no USB 3.0 ports, no eSATA, no FireWire, and no ExpressCard. I'll be honest: out of all those, I only sort of miss eSATA and USB 3.0; I've never used 1394 or EC on a modern PC, though if you need any of these ports you'll have to look elsewhere. Let's move on to the extras.
Starting with the CPU, while ASUS lists support for the i5-460M and i3-370M/380M, our test sample came with the i3-380M. Clocked at the same 2.53GHz base as the i5-460M, it lacks support for Turbo Boost. ASUS compensates for this by providing a 15% overclock (153MHz bus vs. 133MHz standard) when you enable their "Power4Gear High Performance" power profile. On the flipside, ASUS' Super Hybrid Engine (SHE) also limits the bus speed to 100MHz when you choose the "Power4Gear Battery Saving" power profile, along with the locking the CPU multiplier at 7X to 9X. If you prefer to run at stock, you can disable SHE (along with the over/underclocking) in the BIOS. Speaking of the BIOS, ASUS also supports UEFI mode in the BIOS if you wish to enable it; we didn't test compatibility with this mode, however.
About the only other noteworthy points are things we've already mentioned: GT 425M Optimus graphics and a large 8-cell battery are definitely appreciated. More impressive is that ASUS manages to fit all of this into a 4.8 lbs. chassis, making the U41JF 0.7 lbs. lighter than the discontinued Dell XPS L401x despite having a higher capacity battery.
One other tidbit I do want to point out is the inclusion of Office 2010 Starter. Yes, you have to put up with some advertisements and you only get "limited" versions of Excel and Word, but let's be frank: Microsoft Works sucks, so being able to open and use standard Word and Excel files is a great improvement. Or you can just go the OpenOffice.org route if you choose, but I certainly won't miss uninstalling Works.