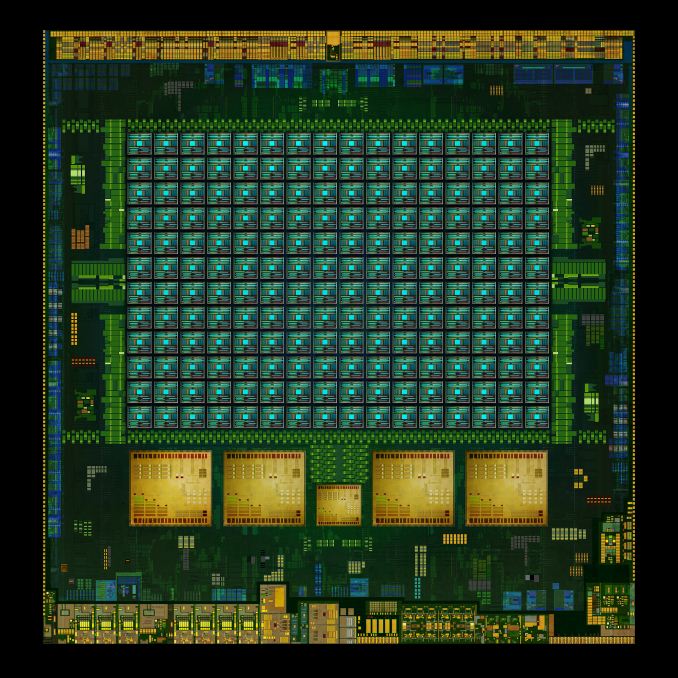 At its CES press conference, NVIDIA finally revealed the marketing name for Project Logan - NVIDIA's latest mobile SoC: Tegra K1.
NVIDIA hasn't said much about the architectural details about its latest Tegra SoC, other than to confirm that it features 192 CUDA cores. Since we already know Tegra K1 is based on NVIDIA's Kepler GPU architecture, and a single Kepler SMX features 192 CUDA cores, we know that K1 uses a single Kepler SMX.
With K1, NVIDIA ditches the GeForce ULP GPU core that was present in the previous four generations of Tegra and moves mobile onto the same roadmap as the desktop/notebook GeForce. NVIDIA used the slide below that seems to imply convergence between the Tegra and GeForce architectures going forward, even beyond Kepler.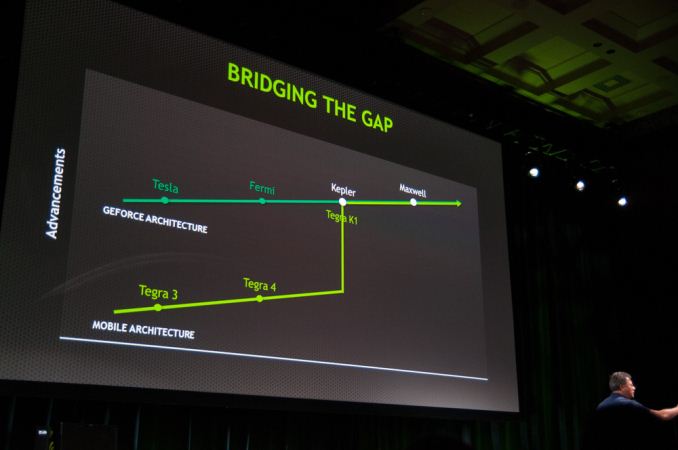 We'll be updating this post with more details as NVIDIA reveals them.
Tegra K1 will be available in quad-core Cortex A15 (+1 shadow Cortex A15 core) and dual-core Denver (64-bit ARMv8) versions. The Cortex A15 version will be available in 1H 2014, the Denver version will show up in the second half of 2014.