There's a lot going on in Xbox land, with the launch of the new Xbox One X console due for November 7th, and, thanks to the biannual Windows update schedule, Xbox is also getting the Fall Update starting today, a day before Windows 10 gets the Fall Creators Update. The Xbox UI has changed dramatically since the console first shipped with a Windows 8 based GUI way back in 2012, with its side to side navigation. There was a dramatic change to the UI when Microsoft updated the Xbox One to Windows 10, and ever since, they've been continuing to tweak the interface, based on their internal decisions and external feedback. Today, Xbox One is getting the largest interface overhaul since that Windows 10 update about two years ago.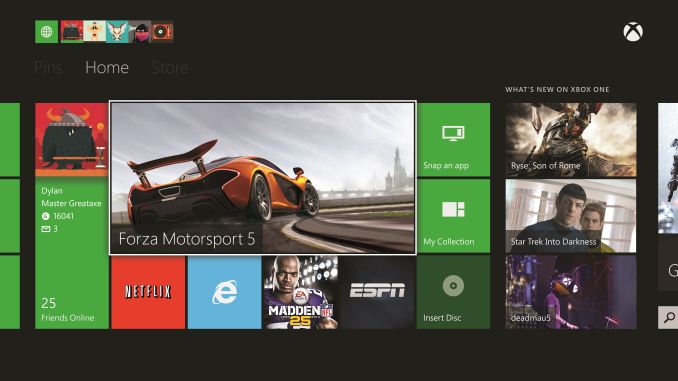 The original Xbox One Home Screen from 2012 - remember Snap?
The Home screen has gotten quite a bit of attention with this update. Microsoft is adding "blocks" to the home screen which let you add your favorite games, friends, and Xbox features right to the home screen, and the blocks can be arranged in any order. This is similar, but not exactly the same as the Pins, which have also gotten some tweaks. There's now a Pin block, for access on the home screen, and there's a new Pins flyout in the new Guide. Also, you can now have up to 40 pins.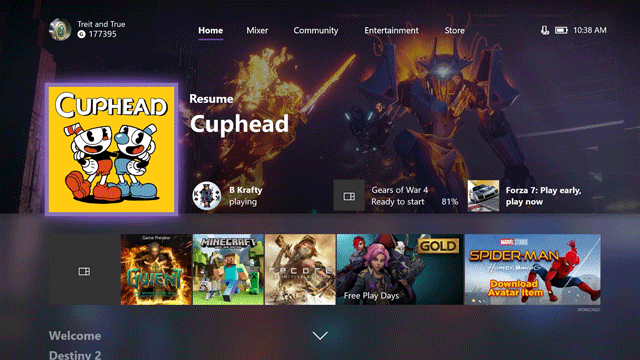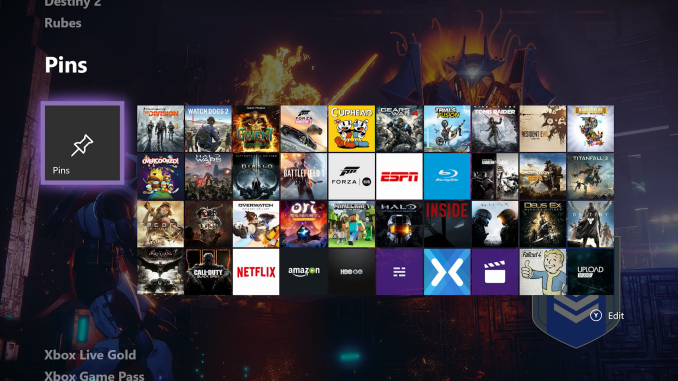 Speaking of the Guide (which is what you get when you press the Xbox button, and not the OneGuide which is where you see TV listings) it has also received some attention. Microsoft has been battling poor performance on the Guide for the last couple of updates, and this update should fix most of those performance issues. I've not had a chance to test it out yet, but checking around with some of the Xbox Insiders does indicate that the performance is good. Guide will also be contextually aware, so if you are in an active party or broadcast, Guide opens right to the party or broadcast sections for quicker access to the controls for those sections. There's also some more work done on multiplayer, including "Friends in games" letting you know about friends playing the same games, and game invites will appear in the Multiplayer tab of the Guide. There's also a new Tournaments section for quick access to official and community tournaments that you've joined.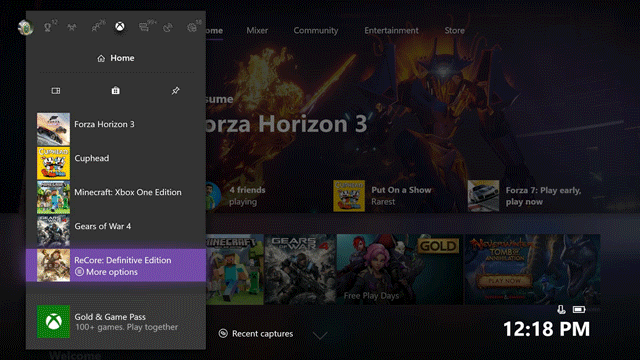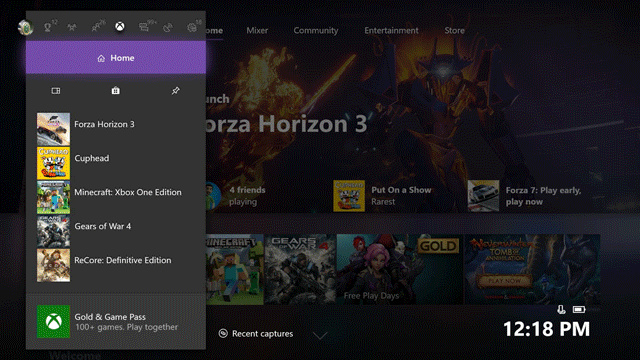 There's several other nice cosmetic changes coming as well. First, Xbox One will now support a "Light" theme in addition to the default "Dark" theme, which should be familiar to anyone that's used Windows 10, where it's had both light and dark themes for some time. Microsoft has also adjusted the screen-dimming feature to help preventing image burn-in.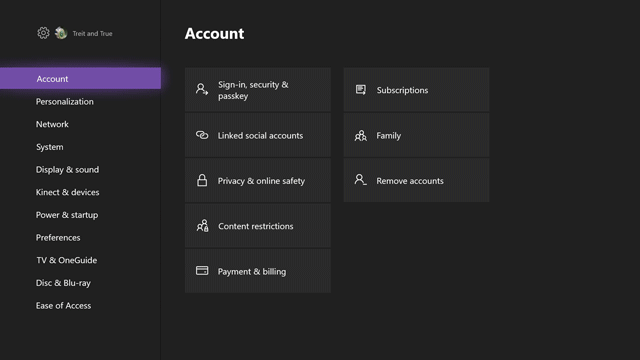 Xbox One has also gained a lot of features around backing up the configuration, and managing games when you have multiple consoles in the home. There's now a new feature to backup all games and console settings to an external drive, so they can be applied to a new console (hint: Xbox One X) when it's activated. Additionally, for those with multiple consoles in the home, you can now copy games and apps over your home network from one console to another with a new network transfer feature. When games are climbing from 50 GB to over 100 GB per game, this should save a significant amount of time. This feature is a nice start, but what it should actually do is automatically do this if your other console already has the game, rather than make you initialize it. If you hit install, it can check the other console, and get it from there first if it already exists. Microsoft already has this kind of technology for desktops, and you'd think it would be fairly simple to implement on Xbox One. Still, the feature will be welcomed. On the same vein, if you're getting an Xbox One X, you can pre-download the 4K content to your Xbox One or Xbox One S so it's ready to transfer to the Xbox One X when it arrives. There's also a Xbox One X Enhanced section in the Store now to more easily find games that will support the higher graphical fidelity of the Xbox One X.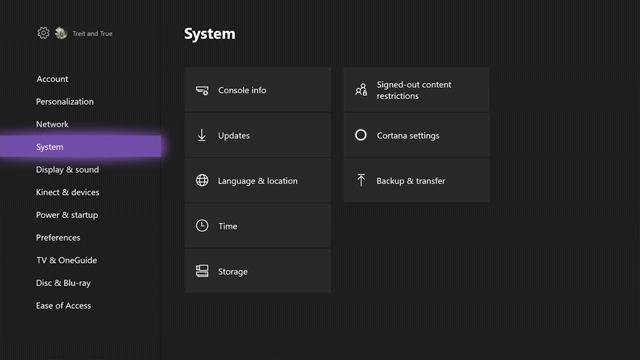 Xbox One will also let you use a USB webcam to broadcast yourself in Mixer, their online broadcasting service, and if you're into using Skype on your Xbox, you can use the webcam for that as well. With the demise of Kinect, this makes a lot of sense, and once again shows the extra capabilities added by having Xbox run on Windows 10.
GameDVR is also getting an upgrade. It will be able to capture in 4K with HDR for game clips on Xbox One X, and you'll be able to capture clips directly to an external hard drive, allowing you to transfer them to your PC for editing.
There's also many other smaller features, such as an Xbox Assist App, for help and tips, as well as an update to the Mixer tab on the dashboard which will give display previews of streams so you can evaluate them before joining, and more.
We'll have a more in-depth look at the new UI and features later, so stay tuned.
Source: Microsoft