I hate to keep things from you all, but last week I was diligently working in a room at AMD's new campus in Austin, Texas. You see, AMD wanted to give us more time with the Brazos/Zacate platform we tested at IDF ahead of its official launch. It's too early for production worthy OEM systems and AMD wasn't too keen on these reference platforms leaving its offices so it did the next best thing: fly us out to test the systems on AMD's campus.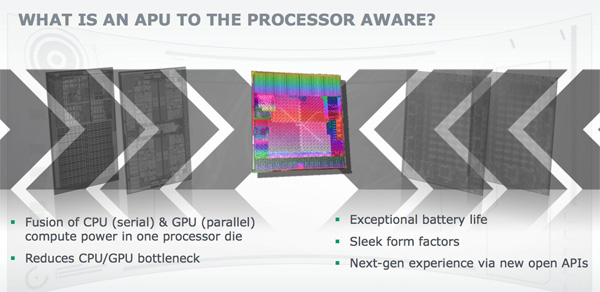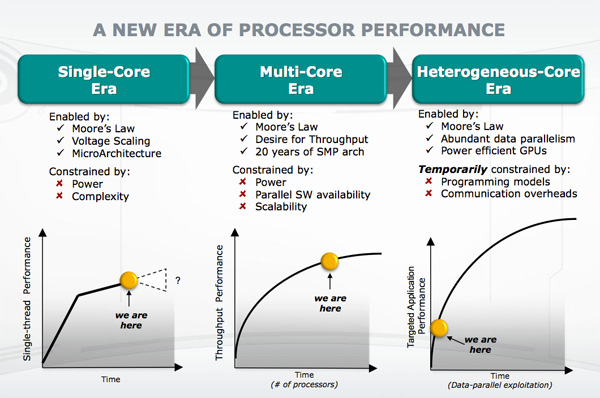 The rules were simple. We couldn't run anything that would harm the system, but other than that we were free to bring whatever we wanted and test however we wanted. AMD dropped by our private room to check to see if we needed anything but other than that, it was all hands off.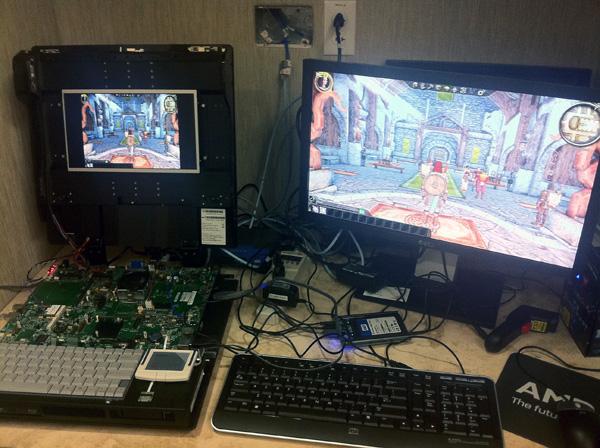 The Brazos test platform
While I'd love to share performance data with you today, I can't. You'll have to wait another week or so for that. What AMD is allowing us to talk about are the specific configurations AMD's first Fusion APUs will ship in and general impressions from the testing. Specific benchmarks are off limits unfortunately.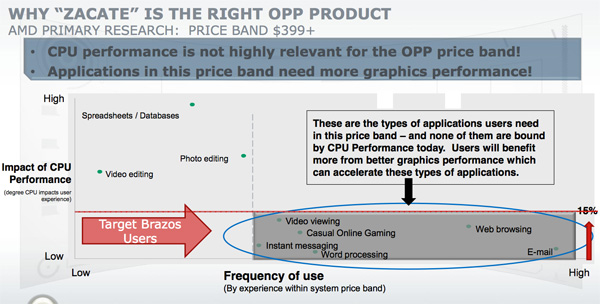 The platform felt final as far as stability goes. I didn't encounter any crashes during my several hours of non-stop testing. Performance is also indicative of what will ship early next year. The system felt quick (very 11-inch MacBook Air like if you catch my drift) but you have to keep in mind that Zacate and its lower powered sibling Ontario will be used in systems priced between $299 - $549.